Search by Name
Alaska Inmate Search
State Prison Search
AK DOC Information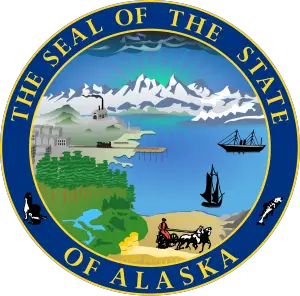 Authority: Alaska Department of Corrections
Website: http://www.correct.state.ak.us/
Address: 550 West 7th Avenue, Suite 1800, Anchorage, AK 99501
Phone: (907) 334-2381
List of Jails and Prisons in Alaska
| Name | City | Address | State | Type | Phone Number | Locator Link |
| --- | --- | --- | --- | --- | --- | --- |
| Anchorage Correctional Complex | Anchorage | 1400 East 4th Avenue, Anchorage, Alaska 99501 | Alaska | Prison | 907-269-4100 | Click Here |
| Anvil Mountain Correctional Center | Nome | 1810 Center Creek Rd., Nome, Alaska 99762 | Alaska | Prison | 907-443-2241 | Click Here |
| Fairbanks Correctional Center | Fairbanks | 1931 Eagan Avenue, Fairbanks, Alaska 99701 | Alaska | Prison | 907458-6700 | Click Here |
| Goose Creek Correctional Center | Wasilla | 22301 West Alsop Road Wasilla, Alaska 99623 | Alaska | Prison | 907-864-8100 | Click Here |
| Hiland Mountain Correctional Center | Eagle River | 9101 Hesterberg Road Eagle River, Alaska 99577 | Alaska | Prison | 907-694-9511 | Click Here |
| Ketchikan Correctional Center | Ketchikan | 1201 Schoenbar Road Ketchikan, Alaska 99901-6270 | Alaska | Prison | 907-228-7350 | Click Here |
| Lemon Creek Correctional Center | Juneau | 2000 Lemon Creek Road Juneau, Alaska 99801 | Alaska | Prison | 907-465-6200 | Click Here |
| Mat-Su Pretrial Facility | Palmer | 339 East Dogwood Avenue, Palmer, Alaska 99645 | Alaska | Prison | 907-745-0943 | Click Here |
| Palmer Correctional Center | Palmer | P.O. Box 919 Palmer, Alaska 99645 | Alaska | Prison | 907-745-5054 | Click Here |
| Pt. MacKenzie Correctional Farm | Wasilla | P.O. Box 877730 Wasilla, Alaska 99687 | Alaska | Prison | 907-376-2976 | Click Here |
| Spring Creek Correctional Center | Seward | 3600 Bette Cato Seward, Alaska 99664 | Alaska | Prison | 907-224-8200 | Click Here |
| Wildwood Correctional Center | Kenai | 10 Chugach Avenue Kenai, Alaska 99611 | Alaska | Prison | 907-260-7200 | Click Here |
| Yukon-Kuskokwim Correctional Center | Bethel | 1000 Eddie Hoffman Hwy, Bethel, AK 99559 | Alaska | Prison | 907-543-5245 | Click Here |
| Haines Borough Community Jail | Haines | 315 Haines Highway, Haines, AK 99827 | Alaska | Jail | 907-766-6430 | Click Here |
| Barrow County Detention Center | Winder | 652 Barrow Park Drive, Winder, GA 30680 | Alaska | Jail | 770-307-3090 | Click Here |
| Cordova Community Jail | Cordova | PO Box 1210, Cordova, AK, 99574 | Alaska | Jail | 907-424-6100 | Click Here |
| Craig County Jail | Vinita | 210 W Delaware Ave, Vinita, OK 74301 | Alaska | Jail | 918-256-3150 | Click Here |
| Homer Community Jail | Homer | 4060 Heath St, Homer, Alaska 99603 | Alaska | Jail | 907-235-3150 | Click Here |
| Bristol Bay Borough Detention Facility | Naknek | P.O. Box 189, Naknek, AK 99633 | Alaska | Jail | 907-246-4224 | Click Here |
| Kodiak City Jail | Kodiak | 2160 Mill Bay Road Kodiak, Alaska 99615 | Alaska | Jail | 907-486-8000 | Click Here |
| Kotzebue Regional Jail | Kotzebue | 258-D Fourth Avenue PO Box 550 Kotzebue, AK 99752 | Alaska | Jail | 907-442-3351 | Click Here |
| Petersburg Community Jai | Petersburg | 16 South Nordic Drive|PO Box 329, Petersburg, AK, 99833 | Alaska | Jail | 907-772-3838 | Click Here |
| Seward AK Community Jail | Seward | 410 Adams St, Seward, AK 99664 | Alaska | Jail | 907-224-3645 | Click Here |
| Sitka Community Jail | Sitka | 304 Lake Street - Room 102, Sitka, AK, 99835 | Alaska | Jail | 907-747-3349 | Click Here |
| Unalaska Police Department of Public Safety Jail | Unalaska | 29 Safety Way P. O. Box 370 Unalaska, AK 99685 | Alaska | Jail | 907-581-1233 | Click Here |
| Valdez City Jail | Valdez | 212 Chenega Ave. P.O. Box 307 Valdez, AK 99686 | Alaska | Jail | 907-835-4560 | Click Here |
| Wrangell City Jail | Wrangell | 431 Zimovia Hwy, Wrangell, AK 99929 | Alaska | Jail | 907-874-3304 | Click Here |
Unable to Locate an Inmate in Alaska
Knowing someone has been arrested, or suspecting that not being able to contact them because of an arrest, can be scary, worrisome, and confusing. If you are unable to locate an inmate in Alaska, InmatesPlus can help. Even if you have little more information than a full name, inmates can be located with a few simple links. Once you have been able to locate your inmate, then you are better able to keep contact and understand what is needed to help out the person that is incarcerated.
When you are unable to locate an inmate in Alaska, there are several options to be able to get further information. First, if you know the jail or prison they are in, then searching the specific site can be helpful. This is usually easiest when you have a full name available. If the specific jail is not known, try a state wide site which will be linked on this page to narrow down your search. If these are not helpful or if you are uncertain of what state the inmate is in, then try VINELink to locate the inmate and find out what charges are pending or where time is being served. While this may not be the fastest option, it will get you to the information that is needed with only a full name necessary. It is important to be able to locate loved ones who are incarcerated, even for a short time, do what you can to locate those who may need a reminder of what is waiting when they get out.
When you do locate an inmate or have the basic information to do so, you can gain the DOC information needed to contact that person. DOC information can take on many meanings. For most, DOC information is basically an inmate ID number that will have to be put on all correspondence to the inmate and used when adding money to an inmate account. While this is true, further DOC information about a specific facility can also be helpful. InmatesPlus can offer all the information needed to write letters, put money on the books, and provide links to lists of items that are allowed to be sent to your loved one who is incarcerated. While this may not seem like something important, staying in contact with a loved one whether they are serving months, years, or awaiting trial, is important.
Being in contact with someone outside the jail can boost spirits and help with rehabilitation. DOC information can also change from facility to facility. This may include the inmate ID number, allowable items, and even how to transfer money into accounts. Other important information such as a mailing address, visiting hours, and how an inmate can contact others can also be found. DOC information serves a great deal of purpose when needing information for and from those who are incarcerated. Furthermore, if you are unsure of a person's charges or sentence length, having specific DOC information can help you to find out more. InmatesPlus can help with all of this information with just a few clicks.