Search by Name
Rhode Island Inmate Search
State Prison Search
RI DOC Information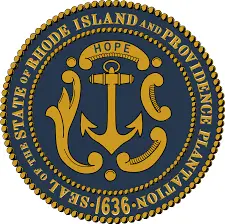 Authority: Rhode Island Department of Corrections
Website: http://www.doc.ri.gov/
Address: 250 Benefit St, Providence, RI 02903
Phone: (401) 222-3349
List of Jails and Prisons in Rhode Island
| Name | City | Address | State | Type | Phone Number | Locator Link |
| --- | --- | --- | --- | --- | --- | --- |
| Anthony P. Travisono Intake Service Center | Cranston | 18 Slate Hill Dr, Cranston, RI 02920 | Rhode Island | Prison | 401-462-3801 | Click Here |
| Dorothea Dix/Bernadette Minimum Security Facility | Cranston | 15 Fleming Road, Cranston, RI 02920 | Rhode Island | Prison | Not Available | Click Here |
| Gloria McDonald Awaiting Trial and Medium Security Facility | Cranston | 20 Fleming Road, Cranston, RI 02920 | Rhode Island | Prison | Not Available | Click Here |
| High Security Center | Cranston | 54 Power Rd, Cranston, RI 02920 | Rhode Island | Prison | 401-462-1266 | Click Here |
| John J. Moran Medium Security Facility | Cranston | 51 West Road, Cranston, RI 02920 | Rhode Island | Prison | Not Available | Click Here |
| Maximum Security | Cranston | 1375 Pontiac Ave, Cranston, RI 02920 | Rhode Island | Prison | 401-462-3791 | Click Here |
| Minimum Security | Cranston | 16 Howard Avenue, Cranston, RI 0292 | Rhode Island | Prison | 401-462-3700 | Click Here |
Unable to Locate an Inmate in Rhode Island
There are times when someone may need to find someone who is in the prison system. If you are unable to locate an inmate in Rhode Island, then InmatesPlus can help in a couple of realistic ways. If you are unable to locate an inmate in Rhode Island, yet have a full legal name, inmate ID number and know the facility in which they are located or have it narrowed down to a couple options, then links to the facilities are conveniently located on the site by state. Click any of the links to search for the inmate at a given facility. However, if you are still unable to locate an inmate in Rhode Island, then using a third party site called VINELink may help. VINELink is also linked on InmatesPlus for easy access. VINELink was originally designed for victims of crimes, known as Victim Information and Notification Everyday. This site is free to use, but requires a confidential registration upon first use. The site then provides information on the inmate using either a legal name or inmate ID number. VINELink allows the user to look up a mugshot, charges filed, the outcome of cases, and even the sentence received.
This information is useful for victims of crime as it offers peace of mind over when a person may be released and the outcome of the case. Additionally, InmatesPlus can offer information once an inmate is located that covers how to write a letter to someone who is incarcerated, schedule a visit, or even add money to their account if the person is a friend of loved one. All this information is a few clicks away.
DOC information is a general term used to describe information related to the ins and outs of the department of corrections. For those using InmatesPlus, DOC information typically refers to information related to a specific inmate or inmates. This is most often searched for by friends and family members who wish to contact or visit an inmate who has recently been incarcerated or the incarceration has recently been discovered. If you are aware of the facility that the inmate is located in, either pretrial or after conviction, then simply click the link for that facility to learn the phone number, address, available inmate information, and basic information about the facility.
All of this sort of DOC information is important because knowing the rules of things like how to write a letter and address it properly, what items can be sent, and even how and when money is added to the account is important. Though the specifics can vary between facilities, the basics are the same. If you already know the name and address of the facility and have an inmate number for the person you wish to contact, then InmatesPlus can help you understand what to expect. Things like items that can be bought at commissary, approximate costs, how inmates make contact or send e-mails, where available, and much more. Keeping contact and helping inmates when possible is important as part of rehabilitation. Contact helps inmates remember what the outside world is like and can improve their overall mental health while serving a sentence.