Search by Name
New Mexico Inmate Search
State Prison Search
NM DOC Information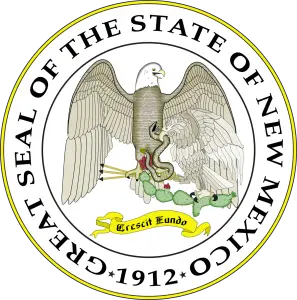 Authority: New Mexico Corrections Department
Website: https://cd.nm.gov/
Address: 4337 NM 14, Santa Fe, NM 87508
Phone: (505) 827-8645
List of Jails and Prisons in New Mexico
| Name | City | Address | State | Type | Phone Number | Locator Link |
| --- | --- | --- | --- | --- | --- | --- |
| Cibola County Correctional Center | Milan | 2000 Cibola Loop, Milan, NM 87021, USA | New Mexico | Private | 505-285-4900 | Click Here |
| Otero County Prison Facility | Chaparral | 10 McGregor Range Rd, Chaparral, NM 88081, USA | New Mexico | Private | 575-824-4884 | Click Here |
| Central New Mexico Correctional Facility | Los Lunas | 1525 Morris Rd, Los Lunas, NM 87031 | New Mexico | Prison | 505-865-1622 | Click Here |
| Guadalupe County Correctional Facility | Santa Rosa | South Highway 54, Santa Rosa, NM 88435 | New Mexico | Prison | 575-472-1002 | Click Here |
| Lea County Correctional Facility | Hobbs | 6900 W Millen Dr, Hobbs, NM 88240 | New Mexico | Prison | 575-392-4055 | Click Here |
| New Mexico Women's Correctional Facility | Grants | 1700 E Old Highway 66, Grants, NM 87020 | New Mexico | Prison | 505-287-2941 | Click Here |
| Northeast New Mexico Detention Facility | Clayton | 185 Dr Michael Jenkins Rd, Clayton, NM 88415 | New Mexico | Prison | 575-374-4005 | Click Here |
| Otero County Prison Facility | Chaparral | 10 McGregor Range Rd, Chaparral, NM 88081 | New Mexico | Prison | 575-824-4884 | Click Here |
| Penitentiary of New Mexico | Santa Fe | 4311 NM-14, Santa Fe, NM 87504 | New Mexico | Prison | 505-827-8201 | Click Here |
| Roswell Correctional Center | Hagerman | 578 W Chickasaw Rd, Hagerman, NM 88232 | New Mexico | Prison | 575-625-3100 | Click Here |
| Southern New Mexico Correctional | Las Cruces | 1983 Joe R. Silva Boulevard, Las Cruces, NM | New Mexico | Prison | 575-523-3200 | Click Here |
| Springer Correctional Center | Springer | P.O. Box 10, Springer, New Mexico 87747 | New Mexico | Prison | 575-483-3100 | Click Here |
| Western New Mexico Correctional Facility | Grants | P.O. Drawer 250, Grants, New Mexico 87020 | New Mexico | Prison | 505-876-8300 | Click Here |
| Chaves County Jail | Roswell | 3701 S Atkinson Ave, Roswell, NM 88203 | New Mexico | Jail | 575-624-6517 | Click Here |
| Los Alamos County Jail | Los Alamos | 2500 Trinity Dr, Los Alamos, NM 87544 | New Mexico | Jail | 505-662-8028 | Click Here |
| Mora County Jail | Mora | State Road 518 Mile Post 29 , Mora, NM 87732 | New Mexico | Jail | 575-387-2222 | Click Here |
| Harding County Jail | Mosquero | 35 Pine St, Mosquero, NM 87733 | New Mexico | Jail | 575-673-2231 | Click Here |
| Roosevelt County Jail | Portales | 1700 N Boston Ave # C, Portales, NM 88130 | New Mexico | Jail | 575-356-6871 | Click Here |
| San Juan County Jail | Farmington | 871 Andrea Dr, Farmington, NM 87401 | New Mexico | Jail | 505-566-4500 | Click Here |
| San Miguel County Jail | Las Vegas | 1224 Railroad Ave., Las Vegas, NM 87701 | New Mexico | Jail | 505-425-7589 | Click Here |
| CI Cibola County Jail | Milan | 2000 Cibola Loop, Milan, NM 87021 | New Mexico | Jail | 505-285-4900 | Click Here |
Unable to Locate an Inmate in New Mexico
If you search the term DOC information, hundreds of websites will pop up instantly. This is because DOC information is a general term that can refer to anything from a jail address or prison phone number to forms that must be filled out to set up a visit with someone who is incarcerated. The amount of information can be overwhelming if you do not know exactly what you need. InmatesPlus makes it easy to get the most commonly required DOC information, all within a single site. If you need DOC information for an inmate in New Mexico and know which jail or prison the inmate is in, then search that specific site using a legal name to see charges, status, and a mugshot.
If you simply need an address and phone number for a facility, then these are available as well. Perhaps you are a friend or family member and want to know how to keep in touch with an inmate. InmatesPlus offers blog articles about the importance of writing and sending cards to inmates as part of the rehabilitative process. Maybe you just want to add money to an inmate account so they may buy hygiene items and snacks, InmatesPlus can help you find out what is needed at each facility. There is no need to stay in the dark; the DOC information you need can be found through InmatesPlus. Start your state specific search with little more than  a legal name of the inmate or an inmate ID number of someone who has been incarcerated for awhile. It is easy to use and much more convenient than searching for various DOC information through multiple sites.
On the chance that you are unable to locate an inmate in New Mexico, but you do know the specific facility and an ID number for the person, InmatesPlus can help. The important part is knowing a name that the person has been charged under, a legal name as nicknames or aliases do not typically register. InmatesPlus can then help you check the various potential facilities to find the person or help out with a third-party site called VINELink. If you are unable to locate an inmate in New Mexico, VINELink can provide the answers you need and deserve. Through a simple registration process, you can access this free site that was created for victims of crimes to gain the peace of mind that is often necessary. This can provide victims with a way to track an individual inmate and know what is happening with a case, the sentence being served, and potential release dates when these are available to the general public.
This also offers a mugshot and information that may be necessary to help someone feel safer and start to move on with their lives. VINE can be helpful to those who have lost track of an incarcerated friend or family member as the information provided between can be used to contact that inmate. If you are unsure of how to create a letter or send a package to an inmate, use the provided information and then use InmatesPlus for answers and ideas. Jail or prison is hard on those serving and those left at home, but the whole situation can be made a bit easier when the right information is made available. Take advantage of this one stop website to track or contact the inmates that matter most in your life.