Search by Name
Massachusetts Inmate Search
State Prison Search
MA DOC Information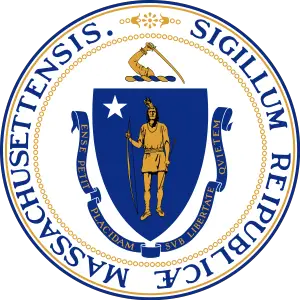 List of Jails and Prisons in Massachusetts
| Name | City | Address | State | Type | Phone Number | Locator Link |
| --- | --- | --- | --- | --- | --- | --- |
| Federal Medical Center, Devens | Devens | 42 Patton Rd, Devens, MA 01434, USA | Massachusetts | Federal | 978-796-1000 | Click Here |
| Boston Pre-Release Center | Roslindale | 430 Canterbury St, Roslindale, MA 02131 | Massachusetts | Prison | 617-822-5000 | Click Here |
| Bridgewater State Hospital | Bridgewater | 20 Admin Rd, Bridgewater, MA 02324 | Massachusetts | Prison | 508-279-4500 | Click Here |
| Lemuel Shattuck Hospital Correctional Unit | Jamaica Plain | 180 Morton St, Jamaica Plain, MA 02130 | Massachusetts | Prison | 617-522-7585 | Click Here |
| Massachusetts Alcohol and Substance Abuse Center | Plymouth | 1 Bump Pond Rd., Plymouth, MA 02360 | Massachusetts | Prison | 508-291-2441 | Click Here |
| Massachusetts Treatment Center | Bridgewater | 30 Admin Rd, Bridgewater, MA 02324 | Massachusetts | Prison | 508-279-8100 | Click Here |
| MCI - Cedar Junction | South Walpole | 1A, Main Street P.O. Box 100, South Walpole, MA 02071 | Massachusetts | Prison | 508-660-8000 | Click Here |
| MCI - Concord | Concord | 965 Elm St., P.O. Box 9106, Concord, MA 01742 | Massachusetts | Prison | 978-405-6100 | Click Here |
| MCI - Framingham | Framingham | 99 Loring Dr, Framingham, MA 01702 | Massachusetts | Prison | 508-532-5100 | Click Here |
| MCI - Norfolk | Norfolk | 2 Clark St, Norfolk, MA 02056 | Massachusetts | Prison | 508-660-5900 | Click Here |
| MCI - Plymouth | Plymouth | 1 Bumps Pond Rd, Plymouth, MA 02360 | Massachusetts | Prison | 508-291-2441 | Click Here |
| MCI - Shirley | Shirley | Harvard Rd., P.O. Box 1218, Shirley, MA 01464 | Massachusetts | Prison | 978-425-4341 | Click Here |
| NCCI/Gardner | Gardner | 500 Colony Rd., P.O. Box 466, Gardner, MA 01440 | Massachusetts | Prison | 978-630-6000 | Click Here |
| Northeastern Correctional Center | West Concord | 976 Barretts Mill Rd., P.O. Box 1069, West Concord, MA 01742 | Massachusetts | Prison | 978-371-7941 | Click Here |
| Old Colony Correctional Center | Bridgewater | 1 Admin Rd, Bridgewater, MA 02324 | Massachusetts | Prison | 508-279-6000 | Click Here |
| Pondville Correctional Center | Norfolk | 1 Industries Dr, Norfolk, MA 02056 | Massachusetts | Prison | 508-660-3924 | Click Here |
| South Middlesex Correctional Center | Framingham | 135 Western Ave, Framingham, MA 01701 | Massachusetts | Prison | 508-875-2883 | Click Here |
| Souza-Baranowski Correctional Center | Shirley | 100 Harvard Rd, Shirley, MA 01464 | Massachusetts | Prison | 978-514-6500 | Click Here |
| Hampshire County Jail | Northampton | 205 Rocky Hill Rd, Northampton, MA 01060 | Massachusetts | Jail | 413-584-5911 | Click Here |
| Suffolk County Jail | Boston | 20 Bradston Street, Boston, MA 02118 | Massachusetts | Jail | 617-635-1000 | Click Here |
| Middlesex County Jail | North Billerica | 269 Treble Cove Rd, North Billerica, MA 01862 | Massachusetts | Jail | 978-667-1711 | Click Here |
| Nantucket County Jail | Nantucket | 16 Broad Street, Nantucket, MA 02554 | Massachusetts | Jail | 508-228-7263 | Click Here |
| Franklin County Jail | Greenfield | 160 Elm St, Greenfield, MA 01301 | Massachusetts | Jail | 413-774-4014 | Click Here |
| Worcester County Jail | West Boylston | 5 Paul X Tivnan Dr, West Boylston, MA 01583 | Massachusetts | Jail | 508-854-1800 | Click Here |
| Dukes County Jail | Edgartown | 149 Main St., Edgartown, MA 02539 | Massachusetts | Jail | 508-627-5173 | Click Here |
Unable to Locate an Inmate in Massachusetts
Hearing that a loved one has been arrested or sentenced can bring up emotions that are unexpected and often, overwhelming. You may have a million questions that seem unanswerable. For those that can be answered, InmatesPlus can help. There are basic questions that can be answered and fall under the category of DOC information. This can range from a phone number to a facility to what to include in a letter to an inmate. These questions can be found separately online or asked after at the specific facility, but answers may still be confusing or even unavailable. InmatesPlus can answer questions about DOC information on a single site that is easy to use.
If you have the basic information of a facility name and an inmate legal name, almost any needed DOC information can be located. Even if you just have a state in which the person is located, the facilities are each individually linked through InmatesPlus and can be searched using either an inmate ID number or legal name. This allows you to find a location, address, and facility phone number as well as some basic rules about visiting, writing or adding money to an inmate's books. For specifics, InmatesPlus also offers pages about the importance of writing to someone who is incarcerated and what to expect when visiting someone who is imprisoned. Pages about contacting an inmate or having them contact you and even commissary are also included. Each topic will make incarceration better understood for those left on the outside.
If you have heard of an incarceration, but have been unable to locate an inmate in Massachusetts then InmatesPlus can be helpful. Knowing the state is half the battle when searching for an inmate. InmatesPlus offers links to each facility in the state so you are able to check current incarcerations using only a legal name or an inmate ID number. While this can be a bit time consuming, having all the links in a single place can ensure that you do not overlook a specific facility. However, if you are still unable to locate an inmate in Massachusetts, then another option is available. This is called VINELink which stands for Victim Information and Notification Everyday. The site was originally created for victims to be able to keep track of sentence lengths and other information for those who committed crime against them, but it is free to use by all who desire to do so.
The third party site is updated each day for the most recent information that is available. You will be able to locate any current inmate and gain the information that is available to the public. This may include a mugshot, charges, sentence length and a potential release date. While this information may be useful to families and friends, it can also offer victims the peace of mind that can be difficult to find when a crime has been committed. VINELink does require registration, but this information remains confidential. The site is free to use as often as someone wants as reassurance or to look up multiple inmates.