Search by Name
Texas Inmate Search
State Prison Search
TX DOC Information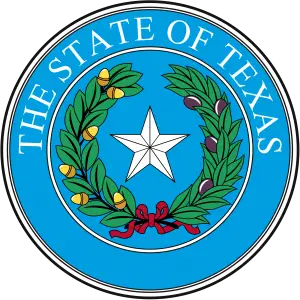 Authority: Texas Department of Criminal Justice
Website: https://www.tdcj.texas.gov/
Address: 1620 7th St, Huntsville, TX 77320
Phone: (936) 437-5514
List of Jails and Prisons in Texas
| Name | City | Address | State | Type | Phone Number | Locator Link |
| --- | --- | --- | --- | --- | --- | --- |
| United States Penitentiary, Beaumont | Beaumont | 6200 Knauth Rd, Beaumont, TX 77705, USA | Texas | USP | 409-727-8188 | Click Here |
| Federal Correctional Institution, Bastrop | Bastrop | 1341 TX-95, Bastrop, TX 78602, USA | Texas | Federal | 512-321-3903 | Click Here |
| Federal Correctional Institution, Beaumont | Beaumont | 5560 Knauth Rd, Beaumont, TX 77705 | Texas | Federal | 409-727-8172 | Click Here |
| Federal Correctional Institution, Big Spring | Big Spring | 1900 Simler Dr, Big Spring, TX 79720, USA | Texas | Federal | 432-466-2300 | Click Here |
| Federal Correctional Institution, La Tuna | Vinton | 8290 Doniphan Rd, Vinton, TX 79821, USA | Texas | Federal | 915-791-9758 | Click Here |
| Federal Correctional Institution, Seagoville | Seagoville | 2113 N Hwy 175, Seagoville, TX 75159 | Texas | Federal | 972-287-2911 | Click Here |
| Federal Correctional Institution, Texarkana | Texarkana | 4001 Leopard Dr, Texarkana, TX 75501, USA | Texas | Federal | 903-838-4587 | Click Here |
| Federal Correctional Institution, Three Rivers | Three Rivers | TX-72, Three Rivers, TX 78071, USA | Texas | Federal | 361-786-3576 | Click Here |
| Big Spring Correctional Center | Big Spring | 1900 Simler Dr, Big Spring, TX 79720 | Texas | Private | 432-466-2300 | Click Here |
| Eden Detention Center | Eden | 702 E Broadway St, Eden, TX 76837, USA | Texas | Private | 325-869-2704 | Click Here |
| Giles W. Dalby Correctional Institution | Post | 805 N Avenue F, Post, TX 79356 | Texas | Private | 806-495-2175 | Click Here |
| Reeves I & II Correctional Institution | Pecos | 98 W County Road 204, Pecos, TX 79772 | Texas | Private | 432-447-2926 | Click Here |
| Reeves III Correctional Institution | Pecos | 100 Co Rd 204, Pecos, TX 79772 | Texas | Private | 432-447-2909 | Click Here |
| Federal Prison Camp, Bryan | Bryan | 1100 Ursuline Ave, Bryan, TX 77803, USA | Texas | Camp | 979-823-1879 | Click Here |
| Federal Detention Center, Houston | Houston | 1200 Texas Ave, Houston, TX 77002, USA | Texas | Administrative | 713-221-5400 | Click Here |
| Federal Medical Center, Carswell | Fort Worth | 3000 I St, Fort Worth, TX 76127, USA | Texas | Administrative | 817-782-4000 | Click Here |
| Federal Medical Center, Fort Worth | Fort Worth | 3150 Horton Rd, Fort Worth, TX 76119 | Texas | Administrative | 817-534-8400 | Click Here |
| James V. Allred Unit | Iowa Park | 2101 FM 369 North, Iowa Park, TX 76367 | Texas | Prison | 940-855-7477 | Click Here |
| Bartlett State Jail | Bartlett | 1018 Arnold Dr, Bartlett, TX 76511 | Texas | Prison | 254-527-3300 | Click Here |
| George Beto Unit | Tennessee Colony | 1391 FM 3328, Tennessee Colony, TX 75880 | Texas | Prison | 903-928-2217 | Click Here |
| William R. Boyd Unit | Teague | 200 Spur 113, Teague, TX 75860-2007 | Texas | Prison | 254-739-5555 | Click Here |
| James Bradshaw State Jail | Henderson | 3900 W Loop 571, Henderson, TX 75652 | Texas | Prison | 903-655-0880 | Click Here |
| Bridgeport Correctional Center | Bridgeport | 4000 North Tenth Street, Bridgeport, TX 76426 | Texas | Prison | 940-683-3010 | Click Here |
| Dolph Briscoe Unit | Dilley | 1459 West Highway 85, Dilley, TX 78017 | Texas | Prison | 830-965-4444 | Click Here |
| James "Jay" H. Byrd Unit | Huntsville | 21 FM 247, Huntsville, TX 77320 | Texas | Prison | 936-295-5768 | Click Here |
| Clemens Unit | Brazoria | 11034 Hwy 36, Brazoria, TX 77422 | Texas | Prison | 979-798-2188 | Click Here |
| William P. Clements Unit | Amarillo | 9601 Spur 591, Amarillo, TX 79107-9606 | Texas | Prison | 806-381-7080 | Click Here |
| Cleveland Correctional Center | Cleveland | 901 East Fifth Street, Cleveland, TX 77328 | Texas | Prison | 281-592-9559 | Click Here |
| H. H. Coffield Unit | Tennessee Colony | 2661 FM2054, Tennessee Colony, TX 75884 | Texas | Prison | 903-928-2211 | Click Here |
| Buster Cole State Jail | Bonham | 3801 Silo Road, Bonham, TX 75418 | Texas | Prison | 903-583-1100 | Click Here |
| John B. Connally Unit | Kenedy | 899 FM 632, Kenedy, TX 78119 | Texas | Prison | 830-583-4003 | Click Here |
| Cotulla Transfer Facility | Cotulla | 610 FM 624, Cotulla, TX 78014 | Texas | Prison | 830-879-3077 | Click Here |
| Christina Melton Crain Unit | Gatesville | 1401 State School Road, Gatesville, TX 76599-2999 | Texas | Prison | 254-865-8431 | Click Here |
| Dalhart Unit | Dalhart | 11950 FM 998, Dalhart, TX 79022 | Texas | Prison | 806-249-8655 | Click Here |
| Price Daniel Unit | Snyder | 938 South FM 1673, Snyder, TX 79549 | Texas | Prison | 325-573-1114 | Click Here |
| Darrington Unit | Rosharon | 59 Darrington Road, Rosharon, TX 77583 | Texas | Prison | 281-595-3465 | Click Here |
| Diboll Correctional Center | Diboll | 1604 South First Street, Diboll, TX 75941 | Texas | Prison | 936-829-2295 | Click Here |
| Fabian Dale Dominguez State Jail | San Antonio | 6535 Cagnon Road, San Antonio, TX 78252-2202 | Texas | Prison | 210-675-6620 | Click Here |
| Rufus H. Duncan Geriatric Facility | Diboll | 1502 South First Street, Diboll, TX 75941 | Texas | Prison | 936-829-2616 | Click Here |
| East Texas Treatment Multi-Use Facility | Henderson | 900 Industrial Drive, Henderson, TX 75652 | Texas | Prison | 903-655-3300 | Click Here |
| Eastham Unit | Lovelady | 2665 Prison Road #1, Lovelady, TX 75851 | Texas | Prison | 936-636-7321 | Click Here |
| O.B. Ellis Unit | Huntsville | 1697 FM 980, Huntsville, TX 77343 | Texas | Prison | 936-295-5756 | Click Here |
| W. J. "Jim" Estelle Unit | Huntsville | 264 FM 3478, Huntsville, TX 77320-3320 | Texas | Prison | 936-291-4200 | Click Here |
| Sanders "Sandy" Estes Unit | Venus | 1100 Hwy 1807, Venus, TX 76084 | Texas | Prison | 972-366-3334 | Click Here |
| Jim Ferguson Unit | Midway | 12120 Savage Drive, Midway, TX 75852 | Texas | Prison | 936-348-3751 | Click Here |
| Formby State Jail | Plainview | 998 County Road AA, Plainview, TX 79072 | Texas | Prison | 806-296-2448 | Click Here |
| Fort Stockton Transfer Facility | Fort Stockton | 1536 IH-10 East, Fort Stockton, TX 79735 | Texas | Prison | 432-336-7676 | Click Here |
| Garza East Transfer Facility | Beeville | 4304 Highway 202, Beeville, TX 78102 | Texas | Prison | 361-358-9880 | Click Here |
| Larry Gist State Jail | Beaumont | 3295 FM 3514, Beaumont, TX 77705 | Texas | Prison | 409-727-8400 | Click Here |
| Ernestine Glossbrenner Unit | San Diego | 5100 South FM 1329, San Diego, TX 78384 | Texas | Prison | 361-279-2705 | Click Here |
| Glen Ray Goodman Transfer Facility | Jasper | 349 Private Road 8430, Jasper, TX 75951 | Texas | Prison | 409-383-0012 | Click Here |
| Thomas Goree Unit | Huntsville | 7405 Hwy 75 South, Huntsville, TX 77344 | Texas | Prison | 936-295-6331 | Click Here |
| Joe F. Gurney Transfer Facili | Palestine | 1385 FM 3328, Palestine, TX 75803 | Texas | Prison | 903-928-3118 | Click Here |
| Ellen Halbert Unit | Burnet | 800 Ellen Halbert Drive, Burnet, TX 78611 | Texas | Prison | 512-756-6171 | Click Here |
| J. W. Hamilton Unit | Bryan | 200 Lee Morrison Lane, Bryan, TX 77807 | Texas | Prison | 979-779-1633 | Click Here |
| Thomas R. Havins Unit | Brownwood | 500 FM 45 East, Brownwood, TX 76801 | Texas | Prison | 325-643-5575 | Click Here |
| Henley State Jail | Dayton | 7581 Hwy 321, Dayton, TX 77535 | Texas | Prison | 936-258-2476 | Click Here |
| L.V. Hightower Unit | Dayton | 902 FM 686, Dayton, TX 77535 | Texas | Prison | 936-258-8013 | Click Here |
| Hilltop Unit | Gatesville | 1500 State School Road, Gatesville, TX 76598-2996 | Texas | Prison | 254-865-8901 | Click Here |
| William P. Hobby Unit | Marlin | 742 FM 712, Marlin, TX 76661 | Texas | Prison | 254-883-5561 | Click Here |
| Jerry H. Hodge Unit | Rusk | 379 FM 2972 West, Rusk, TX 75785-3666 | Texas | Prison | 903-683-5781 | Click Here |
| Reverend C.A. Holliday Transfer Facility | Huntsville | 295 IH-45 North, Huntsville, TX 77320-8443 | Texas | Prison | 936-295-8200 | Click Here |
| Hospital Galveston | Galveston | P.O. Box 48, Substation #1, Galveston, TX 77555 | Texas | Prison | 409-772-2875 | Click Here |
| Alfred D. Hughes Unit | Gatesville | Route 2 Box 4400, Gatesville, TX 76597 | Texas | Prison | 254-865-6663 | Click Here |
| Huntsville Unit | Huntsville | 815 12th Street, Huntsville, TX 77348 | Texas | Prison | 936-437-1555 | Click Here |
| Hutchins State Jail | Dallas | 1500 E Langdon Rd, Dallas, TX 75241 | Texas | Prison | 972-225-1304 | Click Here |
| Beauford H. Jester I Unit | Richmond | 1 Jester Road, Richmond, TX 77406 | Texas | Prison | 281-277-3030 | Click Here |
| Beauford H. Jester III Unit | Richmond | 3 Jester Road, Richmond, TX 77406 | Texas | Prison | 281-277-7000 | Click Here |
| Jester IV | Richmond | 4 Jester Road, Richmond, TX 77406 | Texas | Prison | 281-277-3700 | Click Here |
| Clyde M. Johnston Unit | Winnsboro | 703 Airport Road, Winnsboro, TX 75494 | Texas | Prison | 903-342-6166 | Click Here |
| Rufe Jordan Unit | Pampa | 1992 Helton Road, Pampa, TX 79065 | Texas | Prison | 806-665-7070 | Click Here |
| Joe Kegans State Jail | Houston | 707 Top Street, Houston, TX 77002 | Texas | Prison | 713-224-6584 | Click Here |
| Kyle Correctional Center | Kyle | 23001 IH-35, Kyle, TX 78640 | Texas | Prison | 512-268-0079 | Click Here |
| Richard P. LeBlanc Unit | Beaumont | 3695 FM 3514, Beaumont, TX 77705 | Texas | Prison | 409-724-1515 | Click Here |
| Gib Lewis Unit | Woodville | 777 FM 3497, Woodville, TX 75990 | Texas | Prison | 409-283-8181 | Click Here |
| John R. Lindsey State Jail | Jacksboro | 1620 FM 3344, Jacksboro, TX 76458 | Texas | Prison | 940-567-2272 | Click Here |
| Lockhart Correctional Facility | Lockhart | 1400 Industrial Blvd, Lockhart, TX 78644 | Texas | Prison | 512-398-3480 | Click Here |
| Reynoldo V. Lopez State Jail | Edinburg | 1203 El Cibolo Road, Edinburg, TX 78542 | Texas | Prison | 956-316-3810 | Click Here |
| O.L. Luther Unit | Navasota | 1800 Luther Drive, Navasota, TX 77868 | Texas | Prison | 936-825-7547 | Click Here |
| Pam Lychner State Jail | Humble | 2350 Atascocita Road, Humble, TX 77396 | Texas | Prison | 281-454-5036 | Click Here |
| James Lynaugh Unit | Fort Stockton | 1098 South Highway 2037, Fort Stockton, TX 79735 | Texas | Prison | 432-395-2938 | Click Here |
| Marlin Transfer Facility | Marlin | 2893 State Hwy 6, Marlin, TX 76661-6588 | Texas | Prison | 254-883-3858 | Click Here |
| William G. McConnell Unit | Beeville | 3001 South Emily Drive, Beeville, TX 78102 | Texas | Prison | 361-362-2300 | Click Here |
| Mark W. Michael Unit | Tennessee Colony | 2664 FM 2054, Tennessee Colony, TX 75886 | Texas | Prison | 903-928-2311 | Click Here |
| John Middleton Transfer Facility | Abilene | 13055 FM 3522, Abilene, TX 79601 | Texas | Prison | 325-548-9075 | Click Here |
| Montford Psychiatric Facility | Lubbock | 8602 Peach Street, Lubbock, TX 79404 | Texas | Prison | 806-745-1021 | Click Here |
| Billy Moore Correctional Center | Overton | 8500 North FM 3053, Overton, TX 75684 | Texas | Prison | 903-834-6186 | Click Here |
| Choice Moore Transfer Facility | Bonham | 1700 North FM 87, Bonham, TX 75418 | Texas | Prison | 903-583-4464 | Click Here |
| Moutain View Unit | Gatesville | 2305 Ransom Road, Gatesville, TX 76528 | Texas | Prison | 254-865-7226 | Click Here |
| Dr. Lane Murray Unit | Gatesville | 1916 North Hwy 36 Bypass, Gatesville, TX 76596 | Texas | Prison | 254-865-2000 | Click Here |
| Nathaniel J. Neal Unit | Amarillo | 9055 Spur 591, Amarillo, TX 79107-9696 | Texas | Prison | 806-383-1175 | Click Here |
| Joe Ney State Jail | Hondo | 114 Private Road 4303, Hondo, TX 78861-3812 | Texas | Prison | 830-426-8030 | Click Here |
| Wallace Pack Unit | Navasota | 2400 Wallace Pack Road, Navasota, TX 77868 | Texas | Prison | 936-825-3728 | Click Here |
| Lucile Plane State Jail | Dayton | 904 FM 686, Dayton, TX 77535 | Texas | Prison | 936-258-2476 | Click Here |
| Allan B. Polunsky Unit | Livingston | 3872 FM 350 South, Livingston, TX 77351 | Texas | Prison | 936-967-8082 | Click Here |
| Louis C. Powledge Unit | Palestine | 1400 FM 3452, Palestine, TX 75803 | Texas | Prison | 903-723-5074 | Click Here |
| W. F. Ramsey Unit | Rosharon | 1100 FM 655, Rosharon, TX 77583 | Texas | Prison | 281-595-3491 | Click Here |
| T.L. Roach Unit | Childress | 15845 FM 164, Childress, TX 79201 | Texas | Prison | 940-937-6364 | Click Here |
| French Robertson Unit | Abilene | 12071 FM 3522, Abilene, TX 79601 | Texas | Prison | 325-548-9035 | Click Here |
| Jim Rudd Transfer Facility | Brownfield | 2004 Lamesa Highway, Brownfield, TX 79316 | Texas | Prison | 806-637-4470 | Click Here |
| Rogelio Sanchez State Jail | El Paso | 3901 State Jail Road, El Paso, TX 79938-8456 | Texas | Prison | 915-856-0046 | Click Here |
| San Saba Transfer Facility | San Saba | 206 South Wallace Creek Road, San Saba, TX 76877 | Texas | Prison | 325-372-4255 | Click Here |
| Walker Sayle Unit | Breckenridge | 4176 FM 1800, Breckenridge, TX 76424-7301 | Texas | Prison | 254-559-1581 | Click Here |
| Wayne Scott Unit | Angleton | 6999 Retrieve, Angleton, TX 77515 | Texas | Prison | 979-849-9306 | Click Here |
| Manuel A. Segovia Unit | Edinburg | 1201 E. El Cibolo Road, Edinburg, TX 78542 | Texas | Prison | 956-316-2400 | Click Here |
| Skyview Psychiatric Unit | Rusk | 379 FM 2972 West, Rusk, TX 75785-3666 | Texas | Prison | 903-683-5781 | Click Here |
| Preston E. Smith Unit | Lamesa | 1313 CR 19, Lamesa, TX 79331-1898 | Texas | Prison | 806-872-6741 | Click Here |
| Clarence N. Stevenson Unit | Cuero | 1525 FM 766, Cuero, TX 77954 | Texas | Prison | 361-275-2075 | Click Here |
| Mark W. Stiles Unit | Beaumont | 3060 FM 3514, Beaumont, TX 77705 | Texas | Prison | 409-722-5255 | Click Here |
| A.M. "Mac" Stringfellow Unit | Rosharon | 1200 FM 655, Rosharon, TX 77583 | Texas | Prison | 281-595-3413 | Click Here |
| Barry B. Telford Unit | New Boston | 3899 Hwy 98, New Boston, TX 75570 | Texas | Prison | 903-628-3171 | Click Here |
| C.T. Terrell Unit | Rosharon | 1300 FM 655, Rosharon, TX 77583 | Texas | Prison | 281-595-3481 | Click Here |
| Ruben M. Torres Unit | Hondo | 125 Private Road 4303, Hondo, TX 78861 | Texas | Prison | 830-426-5325 | Click Here |
| Travis County State Jail | Austin | 8101 FM 969, Austin, TX 78724 | Texas | Prison | 512-926-4482 | Click Here |
| Tulia Transfer Facility | Tulia | 4000 Highway 86 West, Tulia, TX 79088 | Texas | Prison | 806-995-4109 | Click Here |
| Carol S. Vance Unit | Richmond | 2 Jester Road, Richmond, TX 77406 | Texas | Prison | 281-277-3030 | Click Here |
| Daniel Webster Wallace Unit | Colorado City | 1675 South FM 3525, Colorado City, TX 79512 | Texas | Prison | 325-728-2162 | Click Here |
| Ware Transfer Facility | Colorado City | 1681 South FM 3525, Colorado City, TX 79512 | Texas | Prison | 325-728-2162 | Click Here |
| J.B. Wheeler State Jail | Plainview | 986 County Road AA, Plainview, TX 79072 | Texas | Prison | 806-293-1081 | Click Here |
| Willacy County State Jail | Raymondville | 1695 South Buffalo Drive, Raymondville, TX 78580 | Texas | Prison | 956-689-4900 | Click Here |
| Linda Woodman State Jail | Gatesville | 1210 Coryell City Road, Gatesville, TX 76528 | Texas | Prison | 254-865-9398 | Click Here |
| John M. Wynne Unit | Huntsville | 810 FM 2821, Huntsville, TX 77349 | Texas | Prison | 936-295-9126 | Click Here |
| Carole S. Young Medical Facility | Dickinson | 5509 Attwater Ave., Dickinson, TX 77539 | Texas | Prison | 409-948-0001 | Click Here |
| Duval County Jail | San Diego | 401 E Collins Ave, San Diego, TX 78384 | Texas | Jail | 361-279-3351 | Click Here |
| Eastland County Jail | Eastland | 201 W White St, Eastland, TX 76448 | Texas | Jail | 254-629-1774 | Click Here |
| Nueces County Jail | Corpus Christi | 901 Leopard St, Corpus Christi, TX 78401 | Texas | Jail | 361-887-2300 | Click Here |
| Ochiltree County Jail | Perryton | 21 SE 6th Ave, Perryton, TX 79070 | Texas | Jail | 806-435-8000 | Click Here |
| Palo Pinto County Jail | Palo Pinto | 420 Cedar St, Palo Pinto, TX 76484 | Texas | Jail | 940-659-2085 | Click Here |
| Panola County Jail | Carthage | 314 W Wellington St, Carthage, TX 75633 | Texas | Jail | 903-693-0333 | Click Here |
| Gray County Jail | Pampa | 218 N Russell St, Pampa, TX 79065 | Texas | Jail | 806-669-8022 | Click Here |
| Grayson County Jail | Sherman | 200 S Crockett St, Sherman, TX 75090 | Texas | Jail | 903-892-8443 | Click Here |
| Grimes County Jail | Anderson | 382 FM 149, Anderson, TX 77830 | Texas | Jail | 936-873-6439 | Click Here |
| Hale County Jail | Plainview | 1900 S Columbia St, Plainview, TX 79072 | Texas | Jail | 806-293-5377 | Click Here |
| Hamilton County Jail | Hamilton | 1108 S Rice St, Hamilton, TX 76531 | Texas | Jail | 254-386-8128 | Click Here |
| Chambers County Jail | Anahuac | 201 N Court St, Anahuac, TX 77514 | Texas | Jail | 409-267-8335 | Click Here |
| Cherokee County Jail | Rusk | 272 Underwood St, Rusk, TX 75785 | Texas | Jail | 903-683-2271 | Click Here |
| Childress County Jail | Childress | 1005 Ave F NE, Childress, TX 79201 | Texas | Jail | 940-937-2535 | Click Here |
| Parker County Jail | Weatherford | 612 Jameson St, Weatherford, TX 76086 | Texas | Jail | 817-594-4208 | Click Here |
| Parmer County Jail | Farwell | 300 4th St, Farwell, TX 79325 | Texas | Jail | 806-481-3303 | Click Here |
| Pecos County Jail | Fort Stockton | 1774 US Hwy 285, Fort Stockton, TX 79735 | Texas | Jail | 432-336-3521 | Click Here |
| Stonewall County Jail | Aspermont | 432 S Jefferson, Aspermont, TX 79502 | Texas | Jail | 940-989-3333 | Click Here |
| Sutton County Jail | Sonora | 309 E Oak St, Sonora, TX 76950 | Texas | Jail | 325-387-2250 | Click Here |
| Swisher County Jail | Tulia | 136 E Broadway Ave, Tulia, TX 79088 | Texas | Jail | 806-995-3326 | Click Here |
| Terrell County Jail | Sanderson | 105 E Hackberry St, Sanderson, TX 79848 | Texas | Jail | 432-345-2513 | Click Here |
| Terry County Jail | Brownfield | 1311 Tahoka Rd, Brownfield, TX 79316 | Texas | Jail | 806-637-2212 | Click Here |
| Throckmorton County Jail | Throckmorton | 105 N Minter Ave, Throckmorton, TX 76483 | Texas | Jail | 940-849-8855 | Click Here |
| Titus County Jail | Mt Pleasant | 304 S Van Buren Ave, Mt Pleasant, TX 75455 | Texas | Jail | 903-577-7200 | Click Here |
| Jeff Davis Green Jail | Fort Davis | 105 Court Ave, Fort Davis, TX 79734 | Texas | Jail | 432-426-3213 | Click Here |
| Jim Hogg Green Jail | Hebbronville | 211 E Galbraith St, Hebbronville, TX 78361 | Texas | Jail | 361-527-3389 | Click Here |
| Kaufman Green Jail | Kaufman | 1900 US-175, Kaufman, TX 75142 | Texas | Jail | 972-932-4337 | Click Here |
| Bastrop Green Jail | Bastrop | 200 Jackson St, Bastrop, TX 78602 | Texas | Jail | 512-303-1080 | Click Here |
| Bell Green Jail | Belton | 113 West Central Avenue, Belton, Texas, 76513 | Texas | Jail | 254-933-5400 | Click Here |
| Menard Green Jail | Menard | 208 Tipton St, Menard, TX 76859 | Texas | Jail | 325-396-4705 | Click Here |
| Washington County Jail | Brenham | 1206 Old Independence Rd, Brenham, TX 77833 | Texas | Jail | 979-277-6255 | Click Here |
| Madison Green Jail | Madisonville | 2005 E. Main Street, Madisonville, Texas 77864 | Texas | Jail | 936-348-2755 | Click Here |
| Fayette Green Jail | La Grange | 1646 N Jefferson St, La Grange, TX 78945 | Texas | Jail | 979-968-5856 | Click Here |
| Fisher Green Jail | San Angelo | 122 W Harris Ave, San Angelo, TX 76903 | Texas | Jail | 325-659-6597 | Click Here |
| Cochran County Jail | Morton | 100 N Main St #B-7, Morton, TX 79346 | Texas | Jail | 806-266-5211 | Click Here |
| Coke County Jail | Robert Lee | 13 E 7th St, Robert Lee, TX 76945 | Texas | Jail | 325-453-2717 | Click Here |
| Colorado County Jail | Columbus | 2215 Walnut St, Columbus, TX 78934 | Texas | Jail | 979-732-2388 ext. 236 | Click Here |
| Comal County Jail | New Braunfels | 3005 W San Antonio St, New Braunfels, TX 78130 | Texas | Jail | 830-620-3450 | Click Here |
| Comanche County Jail | Comanche | 300 Industrial Blvd, Comanche, TX 76442 | Texas | Jail | 325-356-7533 | Click Here |
| Cooke County Jail | Gainesville | 300 Co Rd 451, Gainesville, TX 76240 | Texas | Jail | 940-665-3471 | Click Here |
| Coryell County Jail | Gatesville | 510 E Leon St, Gatesville, TX 76528 | Texas | Jail | 254-865-7201 | Click Here |
| Hansford County Jail | Spearman | 10 NW Ct St, Spearman, TX 79081 | Texas | Jail | 806-659-4140 | Click Here |
| Hardeman County Jail | Quanah | 318 Mercer St, Quanah, TX 79252 | Texas | Jail | 940-663-5374 | Click Here |
| Hardin County Jail | Kountze | 300 W Monroe St, Kountze, TX 77625 | Texas | Jail | 409-246-5100 | Click Here |
| Hays County Jail | San Marcos | 1307 Uhland Rd, San Marcos, TX 78666 | Texas | Jail | 512-393-7800 | Click Here |
| Hemphill County Jail | Canadian | 401 E Purcell Ave, Canadian, TX 79014 | Texas | Jail | 806-323-5324 | Click Here |
| Henderson County Jail | Athens | 206 N Murchison St, Athens, TX 75751 | Texas | Jail | 903-677-6323 | Click Here |
| Hill County Jail | Hillsboro | 406 Hall St, Hillsboro, TX 76645 | Texas | Jail | 254-582-3878 | Click Here |
| Hockley County Jail | Levelland | 1310 Ave H, Levelland, TX 79336 | Texas | Jail | 806-894-9334 | Click Here |
| Hood County Jail | Granbury | 400 Deputy Larry Miller Dr, Granbury, TX 76048 | Texas | Jail | 817-579-3316 | Click Here |
| Bosque County Jail | Meridian | 305 Morgan St, Meridian, TX 76665 | Texas | Jail | 254-435-9966 | Click Here |
| Briscoe County Jail | Silverton | 415 Main St, Silverton, TX 79257 | Texas | Jail | 806-823-2135 | Click Here |
| Burleson County Jail | Caldwell | 1334 TX-21, Caldwell, TX 77836 | Texas | Jail | 979-567-4343 | Click Here |
| Rusk County Jail | Henderson | 210 W Charlevoix St, Henderson, TX 75652 | Texas | Jail | 903-655-3000 | Click Here |
| Sabine County Jail | Hemphill | 310 Main St, Hemphill, TX 75948 | Texas | Jail | 409-787-2266 | Click Here |
| Potter County Jail | Amarillo | 13100 NE 29th Ave, Amarillo, TX 79111 | Texas | Jail | 806-335-4100 | Click Here |
| Knox County Jail | Benjamin | 104 S Stewart St, Benjamin, TX 79505 | Texas | Jail | 940-459-2041 | Click Here |
| Kerr County Jail | Kerrville | 400 Clearwater Paseo, Kerrville, TX 78028 | Texas | Jail | 830-792-2200 | Click Here |
| Kimble County Jail | Junction | 415 Pecan St, Junction, TX 76849 | Texas | Jail | 325-446-2766 | Click Here |
| Kleberg County Jail | Kingsville | 1500 E King Ave, Kingsville, TX 78363 | Texas | Jail | 361-592-0128 | Click Here |
| Smith County Jail | Tyler | 206 E Elm St, Tyler, TX 75702 | Texas | Jail | 903-590-2800 | Click Here |
| Somervell County Jail | Glen Rose | 750 Bo Gibbs Blvd, Glen Rose, TX 76043 | Texas | Jail | 254-897-4286 | Click Here |
| Starr County Jail | Rio Grande City | 100 E 6th St, Rio Grande City, TX 78582 | Texas | Jail | 956-487-4552 | Click Here |
| Sterling County Jail | Sterling City | 609 4th Ave, Sterling City, TX 76951 | Texas | Jail | 325-378-4771 | Click Here |
| Montague County Jail | Montague | 111 Grand St, Montague, TX 76251 | Texas | Jail | 940-894-2491 | Click Here |
| Moore County Jail | Dumas | 700 S Bliss Ave, Dumas, TX 79029 | Texas | Jail | 806-935-4145 | Click Here |
| Morris County Jail | Daingerfield | 502 Union Street, Daingerfield, Texas 75638 | Texas | Jail | 903-645-2232 | Click Here |
| Motley County Jail | Matador | 701 Dundee Ave, Matador, TX 79244 | Texas | Jail | 806-347-2234 | Click Here |
| Nacogdoches County Jail | Nacogdoches | 2306 Douglass Rd, Nacogdoches, TX 75964 | Texas | Jail | 936-560-7777 | Click Here |
| Trinity County Jail | Groveton | 214 W 1st St, Groveton, TX 75845 | Texas | Jail | 936-642-1424 | Click Here |
| Tyler County Jail | Woodville | 702 N Magnolia St, Woodville, TX 75979 | Texas | Jail | 409-283-2172 | Click Here |
| Upshur County Jail | Gilmer | 405 Titus St # 6, Gilmer, TX 75644 | Texas | Jail | 903-843-2541 | Click Here |
| Waller County Jail | Hempstead | 701 Calvit St, Hempstead, TX 77445 | Texas | Jail | 979-826-8282 | Click Here |
| Franklin County Jail | Mt Vernon | 208 TX-37, Mt Vernon, TX 75457 | Texas | Jail | 903-537-4539 | Click Here |
Unable to Locate an Inmate in Texas
Hearing that a loved one has been incarcerated can bring on emotions of despair, confusion, and even anger. Once those emotions even out, you may want to know how to help or keep contact with the person. This is when you will realize the need for DOC information. DOC information is a generic term for things like an address, phone number, or website. InmatesPlus.com offers links to all the jail and prison facilities in Texas that makes it easy to find what you are searching for. While the individual sites themselves do offer basic information, perhaps you are looking for answers to specific questions about jail or prison.
You may want to know what types of items can be sent to inmates or how to add money to inmate books or why extra money would even be needed, these answers can be found on InmatesPlus.com. While some rules between and among jails and prisons vary slightly, InmatesPlus offers answers to the most common questions, including DOC information that may be unavailable elsewhere.
DOC information can help you understand what a day in prison is like, what types of items are common in commissary, and even why keeping in touch with inmates is important. This can be conveniently found in a single website. Find what you need and have your questions answered with clarity by using InmatesPlus.com. You deserve to know as much information as possible to help out your friend or family member, even though they are incarcerated. Make finding DOC information easy with InmatesPlus.com
On the chance that you are unable to locate an inmate in Texas, but you do know the state and a legal name for the person, InmatesPlus can also help. The important part is knowing a name that the person has been charged under. InmatesPlus can then help you check the various potential facilities to find the person or help out with a third-party site called VINELink.
If you are unable to locate an inmate in Texas, VINELink can provide the answers you need and deserve. Through a simple registration process, you can access this free site that was created for victims of crime to gain the peace of mind that is often necessary. This can provide victims with a way to track an individual and know what is happening with a case, the sentence being served, and potential release dates. This also offers a mugshot and information that may be necessary to help someone feel safer and start to move on with their lives. VINE can also be helpful to those who have lost track of an incarcerated friend or family member as the information provided between can be used to contact that inmate. If you are unsure of how to create a letter or send a package to an inmate, use the provided information and then use InmatesPlus for answers and ideas. Jail or prison is hard on those serving and those left at home, but the whole situation can be made a bit easier when the right information is made available. Take advantage of this one stop website to track or contact the inmates that matter most in your life.