Search by Name
Maryland Inmate Search
State Prison Search
MD DOC Information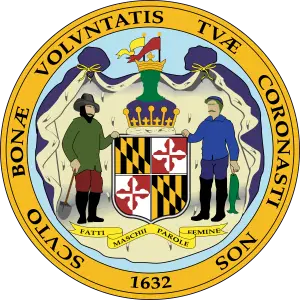 List of Jails and Prisons in Maryland
| Name | City | Address | State | Type | Phone Number | Locator Link |
| --- | --- | --- | --- | --- | --- | --- |
| Federal Correctional Institution, Cumberland | Cumberland | 14601 Burbridge Rd SE, Cumberland, MD 21502, USA | Maryland | Federal | 301-784-1000 | Click Here |
| Baltimore City Correctional Center | Baltimore | 901 Greenmount Avenue, Baltimore, Maryland 21202 | Maryland | Prison | 410-332-4340 | Click Here |
| Brockbridge Correctional Facility | Jessup | 7930 Brock Bridge Rd, Jessup, MD 20794 | Maryland | Prison | 410-799-1363 | Click Here |
| Baltimore Central Booking and Intake Center | Baltimore | 300 E. Madison Street, Baltimore, Maryland 21202 | Maryland | Prison | 410-545-8080 | Click Here |
| Baltimore City Detention Center | Baltimore | 401 E. Eager Street, Baltimore, Maryland 21202 | Maryland | Prison | 410-209-4001 | Click Here |
| Baltimore Pre-Release Unit | Baltimore | 531 East Madison Street, Baltimore, Maryland 21202 | Maryland | Prison | 410-209-4162 | Click Here |
| Central Maryland Correctional Facility | Sykesville | 7301 Buttercup Rd, Sykesville, MD 21784 | Maryland | Prison | 410-781-4444 | Click Here |
| Chesapeake Detention Facility | Baltimore | 401 E Madison St, Baltimore, MD 21202 | Maryland | Prison | 410-539-5445 | Click Here |
| Correctional Mental Health Center - Jessup (Patuxent Institution) | Jessup | 7555 Waterloo Rd, Jessup, MD 20794 | Maryland | Prison | 410-799-3400 | Click Here |
| Eastern Correctional Institution | Westover | 30420 Revells Neck Rd, Westover, MD 21890 | Maryland | Prison | 410-845-4000 | Click Here |
| Eastern Correctional Institution Annex | Westover | 30420 Revells Neck Rd, Westover, MD 21890 | Maryland | Prison | 410-845-4000 | Click Here |
| Eastern Pre-Release Unit | Church Hill | 700 Flat Iron Square Rd, Church Hill, MD 21623 | Maryland | Prison | 410-810-5400 | Click Here |
| Jessup Correctional Institution | Jessup | 7805 House of Correction Rd, Jessup, MD 20794 | Maryland | Prison | 410-799-6100 | Click Here |
| Maryland Correctional Institution Hagerstown | Hagerstown | 18601 Roxbury Road, Hagerstown, Maryland 21746 | Maryland | Prison | 240-420-1000 | Click Here |
| Maryland Correctional Institution Jessup | Jessup | 7803 House of Correction Rd, Jessup, Maryland 20794 | Maryland | Prison | 410-799-7610 | Click Here |
| Maryland Correctional Institution for Women | Jessup | 7943 Brock Bridge Rd, Jessup, MD 20794 | Maryland | Prison | 410-799-5550 | Click Here |
| Maryland Correctional Training Center | Hagerstown | 8800 Roxbury Rd, Hagerstown, MD 21746 | Maryland | Prison | 240-420-1601 | Click Here |
| Maryland Reception, Diagnostic and Classification Center | Baltimore | 550 East Madison Street Baltimore, Maryland 21202 | Maryland | Prison | 410-878-3500 | Click Here |
| Metropolitan Transition Center | Baltimore | 954 Forrest St, Baltimore, MD 21202 | Maryland | Prison | 410-230-1452 | Click Here |
| North Branch Correctional Institution | Cumberland | 14100 McMullen Hwy SW, Cumberland, MD 21502 | Maryland | Prison | 301-729-7400 | Click Here |
| Poplar Hill Pre-Release Unit | Quantico | 24090 Nanticoke Rd, Quantico, MD 21856 | Maryland | Prison | 410-845-4580 | Click Here |
| Roxbury Correctional Institution | Hagerstown | 18701 Roxbury Rd, Hagerstown, MD 21746 | Maryland | Prison | 240-420-3000 | Click Here |
| Southern Maryland Pre-Release Unit | Charlotte Hall | 14320 Oaks Rd, Charlotte Hall, MD 20622 | Maryland | Prison | 301-274-4701 | Click Here |
| Western Correctional Institution | Cumberland | 13800 McMullen Hwy SW, Cumberland, MD 21502 | Maryland | Prison | 301-729-7000 | Click Here |
Unable to Locate an Inmate in Maryland
If you are unable to locate an inmate in Maryland then InmatesPlus can be of service. With some very basic information, such as a legal name, almost any available information can be found. While InmatesPlus provides links to specific facilities in Maryland and further information, if you are unsure of a location, you may be unable to locate an inmate in Maryland. InmatesPlus, thus provides a link to a free third party site known as VINELink. VINE stands for Victims Information and Notification Everyday. VINELink, though created to provide up to the date information for victims of crimes, is available for all who are willing to confidentially register.
Once accessed, VINELink uses an inmate legal name or ID number to find information. Information that can be found could include, but is not limited to a mugshot, charges, pending and settled, and sentence length, as well as the location. For victims, this offers peace of mind knowing the criminal who violated their lives is behind bars for a given amount of time and for those with loved ones behind bars, the information can be used to make or keep contact. Both of these uses are important and necessary. For victims, it is a time of healing and empowerment. For those with loved ones behind bars, this information can be used to write letters, add money to the books for snacks and hygiene necessities, and even schedule a visit. The more information provided, the better both inmates and those on the outside will be overall. VINELink is updated every 24 hours and InmatesPlus is kept up to date as information changes.
DOC information is a general term used to describe information related to the ins and outs of the department of corrections. For those using InmatesPlus, DOC information typically refers to information related to a specific inmate or inmates. This is most often searched for by friends and family members who wish to contact or visit an inmate who has recently been incarcerated or the incarceration has recently been discovered. If you are aware of the facility that the inmate is located in, either pretrial or after conviction, then simply click the link for that facility to learn the phone number, address, available inmate information, and basic information about the facility.
All of this sort of DOC information is important because knowing the rules of things like how to write a letter and address it properly, what items can be sent, and even how and when money is added to the account is important. Though the specifics can vary between facilities, the basics are the same. If you already know the name and address of the facility and have an inmate number for the person you wish to contact, then InmatesPlus can help you understand what to expect. Things like items that can be bought at commissary, approximate costs, how inmates make contact or send e-mails, where available, and much more. Keeping contact and helping inmates when possible is important as part of rehabilitation. Contact helps inmates remember what the outside world is like and can improve their overall mental health while serving a sentence.