Search by Name
Nebraska Inmate Search
State Prison Search
NE DOC Information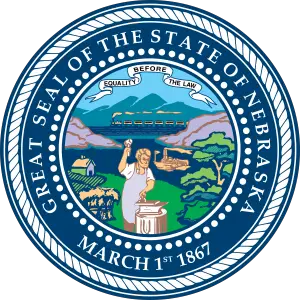 List of Jails and Prisons in Nebraska
Name
City
Address
State
Type
Phone Number
Locator Link
Community Corrections Center - Lincoln
Lincoln
2720 W Van Dorn St Lincoln, NE 68522
Nebraska
Prison
402-471-0740
Click Here
Community Corrections Center - Omaha
Omaha
2320 Ave J, Omaha, NE 68110
Nebraska
Prison
402-595-2010
Click Here
Diagnostic and Evaluation Center
Lincoln
3220 W Van Dorn St, Lincoln, NE 68522
Nebraska
Prison
402-471-3330
Click Here
Lincoln Correctional Center
Lincoln
3216 W Van Dorn St, Lincoln, NE 68522
Nebraska
Prison
402-471-2861
Click Here
Nebraska Correctional Center for Women
York
1107 Recharge Rd, York, NE 68467
Nebraska
Prison
402-362-3317
Click Here
Nebraska Correctional Youth Facility
Omaha
2610 N 20th St E, Omaha, NE 68110
Nebraska
Prison
402-595-2000
Click Here
Nebraska State Penitentiary
Lincoln
4201 S 14th St, Lincoln, NE 68502
Nebraska
Prison
402-471-3161
Click Here
Omaha Correctional Center
Omaha
2323 Ave J, Omaha, NE 68110
Nebraska
Prison
402-595-3963
Click Here
Tecumseh State Correctional Institution
Tecumseh
2725 NE-50, Tecumseh, NE 68450
Nebraska
Prison
402-335-5998
Click Here
Work Ethic Camp
McCook
2309 US-83, McCook, NE 69001
Nebraska
Prison
402-345-8405
Click Here
Grant County Jail
Hyannis
105 Harrison St, Hyannis, NE 69350
Nebraska
Jail
308-458-2396
Click Here
Greeley County Jail
Greeley
101 S Kildare St, Greeley, NE 68842
Nebraska
Jail
308-428-2395
Click Here
Hamilton County Jail
Aurora
715 12th St, Aurora, NE 68818
Nebraska
Jail
402-694-6936
Click Here
Chase County Jail
Imperial
921 Broadway, Imperial, NE 69033
Nebraska
Jail
308-882-4748
Click Here
Cherry County Jail
Valentine
365 N Main St #9, Valentine, NE 69201
Nebraska
Jail
402-376-1890
Click Here
Cheyenne County Jail
Sidney
1000 10th Ave, Sidney, NE 69162
Nebraska
Jail
308-254-5878
Click Here
Pawnee County Jail
Pawnee City
625 6th St, Pawnee City, NE 68420
Nebraska
Jail
402-852-2969
Click Here
Thayer County Jail
Hebron
324 Olive Ave, Hebron, NE 68370
Nebraska
Jail
402-768-6139
Click Here
Thomas County Jail
Thedford
503 Main St, Thedford, NE 69166
Nebraska
Jail
308-645-2221
Click Here
Thurston County Jail
Pender
106 5th St, Pender, NE 68047
Nebraska
Jail
402-385-3018
Click Here
Jefferson County Jail
Fairbury
606 3rd St #3, Fairbury, NE 68352
Nebraska
Jail
402-729-2284
Click Here
Kearney County Jail
Minden
246 N Colorado Ave, Minden, NE 68959
Nebraska
Jail
308-832-2805
Click Here
Keith County Jail
Ogallala
103 E 5th St, Ogallala, NE 69153
Nebraska
Jail
308-284-4772
Click Here
Banner County Jail
Harrisburg
204 College St # 1, Harrisburg, NE 69345
Nebraska
Jail
308-436-5271
Click Here
Blaine County Jail
Brewster
145 Lincoln Ave, Brewster, NE 68821
Nebraska
Jail
308-547-2222
Click Here
Merrick County Jail
Central City
1821 16th Ave, Central City, NE 68826
Nebraska
Jail
308-946-2345
Click Here
Washington County Jail
Blair
1535 Colfax Street, Blair, NE 68008
Nebraska
Jail
402-426-6866
Click Here
Webster County Jail
Red Cloud
641 N Cedar St, Red Cloud, NE 68970
Nebraska
Jail
402-746-2722
Click Here
Logan County Jail
Stapleton
317 Main St, Stapleton, NE 69163
Nebraska
Jail
308-636-2288
Click Here
Loup County Jail
Taylor
404 4th St, Taylor, NE 68879
Nebraska
Jail
308-942-3435
Click Here
Madison County Jail
Madison
1313 N Main St, Madison, NE 68748
Nebraska
Jail
402-454-2110
Click Here
Fillmore County Jail
Geneva
900 G St, Geneva, NE 68361
Nebraska
Jail
402-759-4441
Click Here
Clay County Jail
Clay Center
104 E Edgar St, Clay Center, NE 68933
Nebraska
Jail
402-762-3528
Click Here
Colfax County Jail
Schuyler
411 E 11th St, Schuyler, NE 68661
Nebraska
Jail
402-352-8500
Click Here
Harlan County Jail
Alma
706 2nd St, Alma, NE 68920
Nebraska
Jail
308-928-2147
Click Here
Hitchcock County Jail
Trenton
229 E D St, Trenton, NE 69044
Nebraska
Jail
308-334-5444
Click Here
Hooker County Jail
Mullen
303 NW 1st St, Mullen, NE 69152
Nebraska
Jail
308-546-2244
Click Here
Boone County Jail
Albion
217 S 5th St, Albion, NE 68620
Nebraska
Jail
402-395-2144
Click Here
Box Butte County Jail
Alliance
512 Niobrara Ave, Alliance, NE 69301
Nebraska
Jail
308-762-6464
Click Here
Brown County Jail
Ainsworth
142 W 4th St, Ainsworth, NE 69210
Nebraska
Jail
402-387-1440
Click Here
Burt County Jail
Tekamah
111 N 13th St, Tekamah, NE 68061
Nebraska
Jail
402-374-2900
Click Here
Butler County Jail
David City
451 N 5th St, David City, NE 68632
Nebraska
Jail
402-367-7400
Click Here
Rock County Jail
Bassett
400 State St, Bassett, NE 68714
Nebraska
Jail
402-684-3811
Click Here
Saline County Jail
Wilber
911 S Main, Wilber, NE 68465
Nebraska
Jail
402-821-2111
Click Here
Phelps County Jail
Holdrege
715 5th Ave #20, Holdrege, NE 68949
Nebraska
Jail
308-995-5692
Click Here
Morrill County Jail
Bridgeport
113 6th St, Bridgeport, NE 69336
Nebraska
Jail
308-262-0408
Click Here
Nance County Jail
Fullerton
209 Esther St, Fullerton, NE 68638
Nebraska
Jail
308-536-2452
Click Here
Valley County Jail
Ord
125 S 15th St #102, Ord, NE 68862
Nebraska
Jail
308-728-3906
Click Here
Frontier County Jail
Curtis
308 Center Ave N, Curtis, NE 69025
Nebraska
Jail
308-367-4411
Click Here
Furnas County Jail
Beaver City
912 R St, Beaver City, NE 68926
Nebraska
Jail
308-268-2245
Click Here
Cuming County Jail
West Point
200 S Lincoln St # 203, West Point, NE 68788
Nebraska
Jail
402-372-6019
Click Here
Dawes County Jail
Chadron
451 Main St F, Chadron, NE 69337
Nebraska
Jail
308-432-3025
Click Here
McPherson County Jail
Tryon
500 N Anderson St, Tryon, NE 69167
Nebraska
Jail
308-587-2445
Click Here
Cedar County Jail
Hartington
101 E Centre St, Hartington, NE 68739
Nebraska
Jail
402-254-6884
Click Here
Howard County Jail
St Paul
612 Indian St # 13, St Paul, NE 68873
Nebraska
Jail
308-754-5433
Click Here
Adams County Jail
Hastings
500 W 4th St, Hastings, NE 68901
Nebraska
Jail
402-461-7181
Click Here
Unable to Locate an Inmate in Nebraska
DOC information is vital if you know someone who has recently been arrested or know of someone who is being sentenced to prison. Often, the only DOC information readily available is the name of the facility or institution that someone has been taken to upon arrest. This is not enough to keep contact or even try to help the person you know and love.
InmatesPlus can make finding the DOC information you need a bit easier. If you already know the jail or prison that someone is in, then simply find the appropriate link and gather the information you need. If you are not sure a specific inmate is still there, then search for the legal name of that person within the site to find out for sure. You can also find other forms of DOC information such as how to schedule a visit, send a letter, or add money to an inmate account.
If this information is unavailable on the facility site, then InmatesPlus can provide some basic information that is common to the majority of jails and prisons. Even information that may not be pertinent, but is still needed, like why keeping contact is best for rehabilitation and mental health is available on InmatesPlus. All it takes is a few clicks to find all you can about a specific inmate or a facility and InmatesPlus makes it easy. DOC information can be like a lifeline when you have a loved one that is incarcerated. Do not waste time going to many different sites, stick with InmatesPlus.
When a loved one or friend enters into the jail or prison system it can be overwhelming. On the other hand, when a person who has committed a crime against you is incarcerated, it can be a relief. Either way, no matter which side you fall on, you may want to know where a certain person is located within the criminal system. If you are searching for a specific person, but are unable to locate an inmate in Nebraska, then InmatesPlus can be of help.
InmatesPlus offers a list and links for the jails and prisons in Nebraska so it is easy to search specific facilities in the state. All you need to look up someone who is incarcerated is either an inmate ID number or a full legal name. However, if you are still unable to locate an inmate in Nebraska, then InmatesPlus offers a link to a third party site called VINELink that can help. VINELink was originally intended for crime victims to be able to get up to the date information on those who committed crimes. VINELink is open to all who register for free, so being unable to locate an inmate in Nebraska is not a problem. Simply type in the full name and the available information will show up, including a mugshot, charges, and any sentences received. This information can be invaluable to those who wish to keep track of a certain individual over time as it is updated daily. If desired, the information can be sent to users through text, email, or phone if changes occur.