Search by Name
Mississippi Inmate Search
State Prison Search
MS DOC Information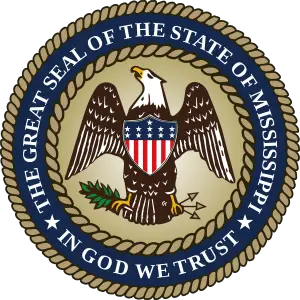 List of Jails and Prisons in Mississippi
| Name | City | Address | State | Type | Phone Number | Locator Link |
| --- | --- | --- | --- | --- | --- | --- |
| Federal Correctional Institution, Yazoo City | Yazoo City | 2225 Haley Barbour Pkwy, Yazoo City, MS 39194, USA | Mississippi | Federal | 662-751-4800 | Click Here |
| Adams County Correctional Center | Natchez | 20 Hobo Fork Rd, Natchez, MS 39120 | Mississippi | Private | 601-304-2500 | Click Here |
| Alcorn County Regional Correctional Facility | Corinth | 2839 S Harper Rd, Corinth, MS 38834 | Mississippi | Prison | 662-286-7194 | Click Here |
| Bolivar County Correctional Facility | Cleveland | 2792 MS-8, Cleveland, MS 38732 | Mississippi | Prison | 662-843-7478 | Click Here |
| Carroll-Montgomery County/Regional Correctional Facility | Vaiden | 33714 MS-35, Vaiden, MS 39176 | Mississippi | Prison | 662-464-0064 | Click Here |
| Central Mississippi Correctional Facility | Pearl | 3794 MS-468, Pearl, MS 39208 | Mississippi | Prison | 601-932-2880 | Click Here |
| Chickasaw County RCF | Houston | 120 Lancaster Cr., Houston, MS 38851 | Mississippi | Prison | 662-456-3319 | Click Here |
| George-Greene County/Regional Correctional Facility | Lucedale | 154 Industrial Park Rd, Lucedale, MS 39452 | Mississippi | Prison | 601-947-9399 | Click Here |
| Holmes-Humphreys County | Lexington | 23234 Hwy. 12 East, Lexington, MS 39095 | Mississippi | Prison | 662-834-5016 | Click Here |
| Issaquena County Correctional Facility | Mayersville | 22746 MS-1, Mayersville, MS 39113 | Mississippi | Prison | 662-873-2153 | Click Here |
| Jefferson-Franklin County Correctional | Fayette | 79 MS-33, Fayette, MS 39069 | Mississippi | Prison | 601-786-2284 | Click Here |
| Kemper-Neshoba County Regional Correctional | De Kalb | 374 Stennis Industrial Park Road DeKalb,, De Kalb, MS 39328 | Mississippi | Prison | 601-743-5767 | Click Here |
| Leake County Correctional Facility | Carthage | 399 C O Brooks St, Carthage, MS 39051 | Mississippi | Prison | 601-267-4942 | Click Here |
| Marion-Walthall County Regional Correctional Facility | Columbia | 503 S Main St, Columbia, MS 39429 | Mississippi | Prison | 601-736-3621 | Click Here |
| Stone County Correctional Facility | Wiggins | 1420 Industrial Park Rd, Wiggins, MS 39577 | Mississippi | Prison | 601-928-7042 | Click Here |
| Washington County Correctional Facility | Greenville | 60 Stokes King Rd, Greenville, MS 38701 | Mississippi | Prison | 662-537-2000 | Click Here |
| Winston-Choctaw County Regional Correctional Facility | Louisville | 22062 Hwy 25 North, Louisville, MS 39339 | Mississippi | Prison | 662-773-2528 | Click Here |
| Yazoo County Correctional Facility | Yazoo City | 154 Roosevelt Hudson Dr, Yazoo City, MS 39194 | Mississippi | Prison | 662-751-8484 | Click Here |
| Oktibbeha County Jail | Starkville | 111 Dr Douglas L. Conner Dr, Starkville, MS 39759 | Mississippi | Jail | 662-323-2421 | Click Here |
| Grenada County Jail | Grenada | 37 Doak St, Grenada, MS 38901 | Mississippi | Jail | 662-226-6212 | Click Here |
| Claiborne County Jail | Port Gibson | 410 Market St, Port Gibson, MS 39150 | Mississippi | Jail | 601-437-5161 | Click Here |
| Tate County Jail | Senatobia | 1 Justice Dr, Senatobia, MS 38668 | Mississippi | Jail | 662-562-5466 | Click Here |
| Tishomingo County Jail | Iuka | 1008 Battleground Dr, Iuka, MS 38852 | Mississippi | Jail | 662-423-6185 | Click Here |
| Jefferson Davis County Jail | Prentiss | 2330 Columbia Ave, Prentiss, MS 39474 | Mississippi | Jail | 601-792-5169 | Click Here |
| Kemper County Jail | Dekalb | 330 Stennis Industrial Park Rd, Dekalb, MS 39328 | Mississippi | Jail | 601-743-4880 | Click Here |
| Walthall County Jail | Tylertown | 807 Magnolia Ave, Tylertown, MS 39667 | Mississippi | Jail | 601-876-3481 | Click Here |
| Warren County Jail | Vicksburg | 1000 Grove St, Vicksburg, MS 39183 | Mississippi | Jail | 601-636-1761 | Click Here |
| Wayne County Jail | Waynesboro | 613 Court St, Waynesboro, MS 39367 | Mississippi | Jail | 601-735-2323 | Click Here |
| Coahoma County Jail | Clarksdale | 63 Sunflower Ave, Clarksdale, MS 38614 | Mississippi | Jail | 662-624-3085 | Click Here |
| Copiah County Jail | Hazlehurst | 20032 US-51, Hazlehurst, MS 39083 | Mississippi | Jail | 601-892-2023 | Click Here |
| Holmes County Jail | Lexington | 23240 MS-12, Lexington, MS 39095 | Mississippi | Jail | 662-834-1511 | Click Here |
| Pontotoc County Jail | Pontotoc | 490 MS-6, Pontotoc, MS 38863 | Mississippi | Jail | 662-489-3915 | Click Here |
| Marion County Jail | Columbia | 219 Broad St, Columbia, MS 39429 | Mississippi | Jail | 601-736-5051 | Click Here |
| Calhoun County Jail | Pittsboro | 178 S Murphree St, Pittsboro, MS 38951 | Mississippi | Jail | 662-412-3149 | Click Here |
| Itawamba County Jail | Fulton | 201 S Cummings St, Fulton, MS 38843 | Mississippi | Jail | 662-862-7300 | Click Here |
| Yalobusha County Jail | Water Valley | 11803 MS-32, Water Valley, MS 38965 | Mississippi | Jail | 662-473-1431 | Click Here |
| Amite County Jail | Liberty | 243 S Broadway St , Liberty, MS 39645 | Mississippi | Jail | 601-657-8057 | Click Here |
| Attala County Jail | Kosciusko | 112 W Adams St, Kosciusko, MS 39090 | Mississippi | Jail | 662-289-2421 | Click Here |
| Lawrence County Jail | Monticello | 1565 F E Sellers Hwy, Monticello, MS 39654 | Mississippi | Jail | 601-587-4995 | Click Here |
| Leake County Jail | Carthage | 316 C.O. Brooks St, Carthage, MS 39051 | Mississippi | Jail | 601-267-7361 | Click Here |
| Scott County Jail | Forest | 530 Airport Rd, Forest, MS 39074 | Mississippi | Jail | 601-469-1511 | Click Here |
Unable to Locate an Inmate in Mississippi
When someone is arrested or you hear of someone being arrested, the first thoughts are typically what have they done or now what? People often assume that if someone is taken off in handcuffs, they are guilty, but the truth is an arrest is the first step in a long process. If your loved one is just beginning this process or has been moved to another facility as part of the process, then you will need the DOC information related to wherever they land. DOC information is most often basic information on how to keep contact with a specific inmate or facility. This begins with an address and phone number. InmatesPlus can help with this basic address and so much more.
InmatesPlus has provided links for every jail or prison in a state, along with a phone number and address to get you started. From these compiled links you can often discover any other information needed or search InmatesPlus blog to gain a better understanding of what jail is like for your friend or loved one. DOC information is not necessarily specific information, but applies to a range of topics and areas surrounding the judicial system. While the address and phone number are a great place to start, you can also find out visiting hours, what is allowed during visiting hours, how to add money to a commissary account, and even what types of items may be available. This can vary between facilities, especially from state to state. InmatesPlus is the place to start to find what you need.
Having a loved one lost somewhere in the prison system is frustrating. It is also unsettling to be the victim of a crime and be unaware of where the person who violated your life is located. Both of these situations can be helped by using InmatesPlus. If you are unable to locate an inmate in Mississippi but know the area in which they are located, then start by checking the links for facilities in that area. Using a legal name, first and last, simply search the jail or prison facility to gather current information. This can help you know where an inmate is and a sentence length or charges if no sentence has yet been given. If you are still unable to locate an inmate in Mississippi then there is another option. VINELink is a third party site that makes searching the entire state a relatively easy process. Originally created for crime victims, VINELink, following a short, free registration process allows a user to search all the facilities in an area using only a full legal name or inmate ID number.
Once located, a user can find out the updated, available information for that inmate. This may include information such as a mugshot, charges, and even a sentence length. This gives former victims peace of mind and may help loved ones know what to expect as far as sentence length. VINELink is updated daily so information is current within the last 24 hours each and every day. This can be beneficial to all.