Search by Name
South Dakota Inmate Search
State Prison Search
SD DOC Information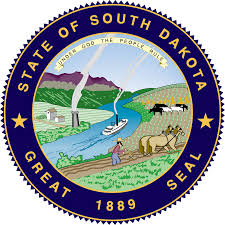 Authority: South Dakota Department of Corrections
Website: https://doc.sd.gov/
Address: 3200 SD-34, Pierre, SD 57501
Phone: (605) 773-3478
List of Jails and Prisons in South Dakota
| Name | City | Address | State | Type | Phone Number | Locator Link |
| --- | --- | --- | --- | --- | --- | --- |
| Federal Prison Camp, Yankton | Yankton | 1016 Douglas Ave, Yankton, SD 57078, USA | South Dakota | Camp | 307-461-2038 | Click Here |
| Aurora Plains Academy | Plankinton | 1400 10th St, Plankinton, SD 57368 | South Dakota | Prison | 605-942-5437 | Not Available |
| Jameson Annex | Sioux Falls | 1600 North Dr, Sioux Falls, SD 57104 | South Dakota | Prison | 605-367-5120 | Click Here |
| Mike Durfee State Prison | Springfield | 1412 Wood St, Springfield, SD 57062 | South Dakota | Prison | 605-369-2201 | Click Here |
| Patrick Henry Brady Academy | Custer | 12279 Brady Drive, Custer, SD 57730 | South Dakota | Prison | 605-673-2521 | Click Here |
| Rapid City Minimum Unit | Rapid City | 2725 Creek Dr, Rapid City, SD 57703 | South Dakota | Prison | 605-394-5294 | Click Here |
| South Dakota State Penitentiary | Sioux Falls | 1600 North Dr, Sioux Falls, SD 57104 | South Dakota | Prison | 605-367-5051 | Click Here |
| South Dakota Women's Prison | Pierre | 3200 East Highway 34, Pierre, SD 57501 | South Dakota | Prison | 605-773-6636 | Click Here |
| Grant County Jail | Milbank | 222 E 5th Ave, Milbank, SD 57252 | South Dakota | Jail | 605-432-5853 | Click Here |
| Hamlin County Jail | Hayti | 300 4th St, Hayti, SD 57241 | South Dakota | Jail | 605-783-3232 | Click Here |
| Sully County Jail | Onida | 700 Ash Ave, Onida, SD 57564 | South Dakota | Jail | 605-258-2244 | Click Here |
| Jerauld County Jail | Wessington Springs | 205 Wallace Ave S, Wessington Springs, SD 57382 | South Dakota | Jail | 605-539-1311 | Click Here |
| Jones County Jail | Murdo | 104 E. 4th Street, Murdo, SD 57559 | South Dakota | Jail | 605-669-7111 | Click Here |
| Beadle County Jail | Huron | 455 4th St SW, Huron, SD 57350 | South Dakota | Jail | 605-353-8424 | Click Here |
| Bennett County Jail | Martin | 201 State St, Martin, SD 57551 | South Dakota | Jail | 605-685-6516 | Click Here |
| Meade County Jail | Sturgis | 1400 Main St, Sturgis, SD 57785 | South Dakota | Jail | 605-347-2681 | Click Here |
| Miner County Jail | Mitchell | 1015 S Miller Ave, Mitchell, SD 57301 | South Dakota | Jail | 605-995-8639 | Click Here |
| Walworth County Jail | Selby | 4308 4th Ave, Selby, SD 57472 | South Dakota | Jail | 605-649-7600 | Click Here |
| Edmunds County Jail | Ipswich | 210 2nd St, Ipswich, SD 57451 | South Dakota | Jail | 605-426-6002 | Click Here |
| Fall River County Jail | Hot Springs | 906 N River St, Hot Springs, SD 57747 | South Dakota | Jail | 605-745-4444 | Click Here |
| Corson County Jail | McIntosh | 111 2nd St E, McIntosh, SD 57641 | South Dakota | Jail | 605-273-4210 | Click Here |
| Hand County Jail | Miller | 415 1st Ave, Miller, SD 57362 | South Dakota | Jail | 605-853-2408 | Click Here |
| Brown County Jail | Aberdeen | 22 Court St #1, Aberdeen, SD 57401 | South Dakota | Jail | 605-626-7100 | Click Here |
| Sanborn County Jail | Woonsocket | 604 W 6th St, Woonsocket, SD 57385 | South Dakota | Jail | 605-796-4511 | Click Here |
| Perkins County Jail | Bison | 100 E Main St, Bison, SD 57620 | South Dakota | Jail | 605-244-5243 | Click Here |
| Kingsbury County Jail | De Smet | 204 2nd St SE, De Smet, SD 57231 | South Dakota | Jail | 605-854-3339 | Click Here |
| Spink County Jail | Redfield | 210 E 7th Ave #1, Redfield, SD 57469 | South Dakota | Jail | 605-472-4595 | Click Here |
| Stanley County Jail | Fort Pierre | 8 E 2nd Ave, Fort Pierre, SD 57532 | South Dakota | Jail | 605-223-7792 | Click Here |
| Moody County Jail | Flandreau | 108 E Pipestone Ave # A, Flandreau, SD 57028 | South Dakota | Jail | 605-997-2423 | Click Here |
| Davison County Jail | Mitchell | 1015 S Miller Ave, Mitchell, SD 57301 | South Dakota | Jail | 605-995-8639 | Click Here |
| Day County Jail | Webster | 710 2nd St W, Webster, SD 57274 | South Dakota | Jail | 605-345-3222 | Click Here |
| Marshall County Jail | Britton | 911 Vander Horck St, Britton, SD 57430 | South Dakota | Jail | 605-448-5181 | Click Here |
| McCook County Jail | Salem | 130 W Essex Ave, Salem, SD 57058 | South Dakota | Jail | 605-425-2761 | Click Here |
| Hughes County Jail | Pierre | 3200 SD-34 #9, Pierre, SD 57501 | South Dakota | Jail | 605-773-7470 | Click Here |
| Jackson County Jail | Kadoka | 700 Main St, Kadoka, SD 57543 | South Dakota | Jail | 605-837-2285 | Click Here |
| Aurora County Jail | Plankinton | 401 Main St, Plankinton, SD 57368 | South Dakota | Jail | 605-942-7736 | Click Here |
| Lake County Jail | Madison | 200 Center St E, Madison, SD 57042 | South Dakota | Jail | 605-256-7615 | Click Here |
| Lawrence County Jail | Deadwood | 80 Sherman St, Deadwood, SD 57732 | South Dakota | Jail | 605-578-2230 | Click Here |
| Deuel County Jail | Clear Lake | 400 4th St W, Clear Lake, SD 57226 | South Dakota | Jail | 605-874-8212 | Click Here |
| Douglas County Jail | Armour | 706 Braddock St, Armour, SD 57313 | South Dakota | Jail | 605-724-2238 | Click Here |
Unable to Locate an Inmate in South Dakota
Having a friend of family member in jail can be overwhelming. The desire to write to or speak to this person can cause you to wonder where to even begin to make an effort. This is where InmatesPlus can help. First, you need certain information to be able to get addresses and send appropriate items. This starts with the state and facility in which the inmate is housed. This information can usually be found through a name search on a given facility site or this may be information you already know. The next step is knowing of finding the DOC information that is pertinent to your family member or friend.
DOC information includes things like an inmate number, how to send items, and what items can be sent to a given facility. This information is important as some items are not allowed in certain facilities, but are appropriate for others. If you know and follow the rules, your friend or loved one will receive their letters, money on the books, or special items much faster. The most important thing to include, other than allowable items, is the DOC number for the inmate. When an inmate is booked into a facility, each is given specific DOC information that includes a mugshot, a list of charges, and a DOC number, which is often called an inmate number or ID number. This number is needed for all items sent to and from the jail. This serves as a type of tracking and identification system. This number is sometimes available when searching an inmate's name on a specific facility site.
Knowing someone who has been arrested can be scary and you may want more information, but finding this information can be tricky at times. InmatesPlus can help if you are unable to locate an inmate in South Dakota. InmatesPlus lists links to every facility, jails and prisons, that are available in South Dakota. If this is still too difficult or confusing then there is still another option. If you are unable to locate an inmate in South Dakota then consider VINELink. VINELink is a third-party site that is free to use after confidential registration of your information. Standing for Victim Identification and Notification Everyday, VINELink was started to help victims monitor those who committed crimes against them.
However, VINELink is also useful when you are unable to locate an inmate in South Dakota that you know. All it takes is a simple registration and the site is free to use as often as needed. With daily updates, the site always provides the best information available to the public which includes mugshots, charges, and sentence if one has been handed down. This can offer peace of mind for victims and hope for friends and family members that want to keep track of those who are incarcerated. Being unable to locate an inmate in South Dakota can be frustrating and disheartening, but InmatesPlus and VINELink can help. Put your mind at ease and save some time by using the sites that gathers all the information for you and places it at your fingertips. Try a search today to find the information you need.