Search by Name
Wyoming Inmate Search
State Prison Search
WY DOC Information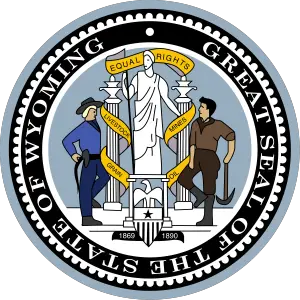 Authority: Wyoming Department of Corrections
Website: http://corrections.wyo.gov
Address: 1934 Wyott Dr # 100, Cheyenne, WY 82002
Phone: (307) 777-5931
List of Jails and Prisons in Wyoming
| Name | City | Address | State | Type | Phone Number | Locator Link |
| --- | --- | --- | --- | --- | --- | --- |
| Wyoming State Penitentiary | Rawlins | 2900 S Higley Blvd, Rawlins, WY 82301 | Wyoming | Prison | 307-328-1442 | Click Here |
| Wyoming Honor Conservation Camp | Newcastle | 40 Pippin Rd, Newcastle, WY 82701 | Wyoming | Prison | 307-746-4436 | Click Here |
| Wyoming Honor Farm | Riverton | 40 Honor Farm Rd, Riverton, WY 82501 | Wyoming | Prison | 307-856-9578 | Click Here |
| Wyoming Women's Center | Lusk | 1000 West Griffith, Lusk, WY 82225-0020 | Wyoming | Prison | 307-334-3693 | Click Here |
| Wyoming Medium Correctional Institution | Torrington | 7076 Rd 55F, Torrington, WY 82240 | Wyoming | Prison | 307-532-6600 | Click Here |
| Washakie County Jail | Worland | 100 N 10th St, Worland, WY 82401 | Wyoming | Jail | 307-347-2242 | Click Here |
| Fremont County Jail | Lander | 460 Railroad St, Lander, WY 82520 | Wyoming | Jail | 307-332-1858 | Click Here |
| Hot Springs County Jail | Thermopolis | 417 Arapahoe St, Thermopolis, WY 82443 | Wyoming | Jail | 307-864-2622 | Click Here |
| Albany County Jail | Laramie | 420 E Ivinson Ave, Laramie, WY 82070 | Wyoming | Jail | 307-755-3521 | Click Here |
Unable to Locate an Inmate in Wyoming
DOC information can be tough to wade through. This is true whether you know you will be going to jail or prison or if a loved one is currently incarcerated. DOC information ranges in what it includes. It could refer to something as simple as the address of a prison or jail facility, but could also include the basics of the facility as far as rules and regulations. Some department of correction sites are full of information, but others are severely lacking and leave people wondering what needs to be done to make a prison stay or jail time a bit easier on inmates. For some, DOC information is important to be able to track an inmate for safety purposes. No matter why you need DOC information, InmatesPlus can help.
InmatesPlus has combined all the basic information for the jails and prisons in Wyoming and some other relevant information about staying in contact with inmates or keeping track of them as needed. InmatesPlus further offers information about what types of things to write to an inmate or what items can make the time inside easier to get through. While prison or jail is a punishment, it is one best served by looking forward to getting out, contact with the outside world can make that easier overall. No matter what DOC information you need, InmatesPlus can help by providing the actual information or links to a way to discover the information easily. Get started today with little more than a state of incarceration and a full name. Make this part of incarceration a bit easier.
There are few things more frustrating than needing to find someone who has been transferred or just sentenced and placed in the prison system. If you are unable to locate an inmate in Wyoming, then there are a few steps to take to create a successful search. The first place to start on InmatesPlus is at the facilities that are closest to where the crime was committed. If you already have an inmate number or a full, legal name, then plug it into the facilities search and find the information you need. However, if you are still unable to locate an inmate in Wyoming, then VINELink can help. VINELink is a third-party site that can help you locate an inmate with little more than a full name and the state. While an inmate number can also be used, this is rarely something someone has on hand. VINELink was originally created for crime victims to be able to see and/or track those convicted of their crimes. This would provide peace of mind, but those with loved ones or friends in jail or prison can also use the site completely free of charge. A registration process is required, but once complete, information about the inmate such as the sentence given, how much time is left, and a mug shot is provided.
A list of charges and convictions can also be located for most. The search is quick and can offer victims or loved ones of the inmate rest well knowing exactly where they are located. If wanted, updates and changes can be sent via phone, text, e-mail, or even TTY services after registering for VINELink.