Search by Name
Montana Inmate Search
State Prison Search
MT DOC Information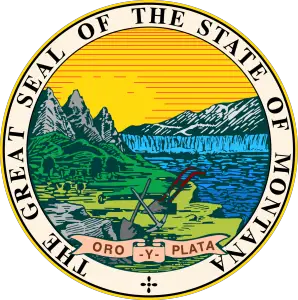 Authority: Montana Department of Corrections
Website: https://cor.mt.gov/
Address: 5 S Last Chance Gulch St, Helena, MT 59620
Phone: (406) 444-3930
List of Jails and Prisons in Montana
| Name | City | Address | State | Type | Phone Number | Locator Link |
| --- | --- | --- | --- | --- | --- | --- |
| Alternatives, Inc. Pre-Release Center | Billings | 3109 1st Avenue North, Billings, MT 59101 | Montana | Prison | 406-259-9695. | Click Here |
| Cascade County Regional Prison | Great Falls | 3800 Ulm North Frontage Road, Great Falls, MT 59404 | Montana | Prison | 406-454-6823 | Click Here |
| Crossroads Correctional Center | Shelby | 50 Crossroads Dr, Shelby, MT 59474, Shelby, MT 59474 | Montana | Prison | 406-434-7055 | Click Here |
| Dawson County Correctional Facility | Glendive | 440 Colorado Blvd, Glendive, MT 59330 | Montana | Prison | 406-377-7600 | Click Here |
| Montana State Prison | Deer Lodge | 400 Conley Lake Rd, Deer Lodge, MT 59722 | Montana | Prison | 406-846-1320 | Click Here |
| Montana Womens Prison | Billings | 701 S 27th St, Billings, MT 59101 | Montana | Prison | 406-247-5100 | Click Here |
| Pine Hills Youth Correctional Facility | Miles City | 4 N Haynes Ave, Miles City, MT 59301 | Montana | Prison | 406-232-1377 | Click Here |
| Riverside Youth Correctional Facility | Boulder | 2 Riverside Rd, Boulder, MT 59632 | Montana | Prison | 406-225-4500 | Click Here |
| Park County Jail | Livingston | 414 E Callender St # 2, Livingston, MT 59047 | Montana | Prison | 406-222-4172 | Click Here |
| Sweet Grass County Jail | Philipsburg | 115 W Kearney St, Philipsburg, MT 59858 | Montana | Prison | 406-859-3251 | Click Here |
| Teton County Jail | Choteau | 26 1st St SE, Choteau, MT 59422 | Montana | Prison | 406-466-5781 | Click Here |
| Toole County Jail | Shelby | 235 Deer Lodge Ave, Shelby, MT 59474 | Montana | Prison | 406-434-5585 | Click Here |
| Jefferson County Jail | Boulder | 110 S Washington St, Boulder, MT 59632 | Montana | Prison | 406-225-4075 | Click Here |
| Judith Basin County Jail | Stanford | 91 3rd St N, Stanford, MT 59479 | Montana | Prison | 406-566-2277 | Click Here |
| Big Horn County Jail | Hardin | 121 3rd St W, Hardin, MT 59034 | Montana | Prison | 406-665-9780 | Click Here |
| Blaine County Jail | Chinook | 420 Ohio St N, Chinook, MT 59523 | Montana | Prison | 406-357-3260 | Click Here |
| Fallon County Jail | Baker | 10 W Fallon Ave, Baker, MT 59313 | Montana | Prison | 406-778-2879 | Click Here |
| Hill County Jail | Havre | 1450 2nd St W, Havre, MT 59501 | Montana | Prison | 406-265-2512 | Click Here |
| Rosebud County Jail | Forsyth | 180 S 13th Ave, Forsyth, MT 59327 | Montana | Prison | 406-346-2715 | Click Here |
| Sanders County Jail | Thompson Falls | 1115 W Main St, Thompson Falls, MT 59873 | Montana | Prison | 406-827-3584 | Click Here |
| Petroleum County Jail | Winnett | 201 E Main St, Winnett, MT 59087 | Montana | Prison | 406-429-5231 | Click Here |
| Phillips County Jail | Malta | 314 S 2nd Ave W, Malta, MT 59538 | Montana | Prison | 406-654-2350 | Click Here |
| Pondera County Jail | Conrad | 20 4th Ave SW, Conrad, MT 59425 | Montana | Prison | 406-271-4060 | Click Here |
| Powell County Jail | Deer Lodge | 313 4th St, Deer Lodge, MT 59722 | Montana | Prison | 406-846-2711 | Click Here |
| Lake County Jail | Polson | 106 4th Ave E, Polson, MT 59860 | Montana | Prison | 406-883-7272 | Click Here |
| Musselshell County Jail | Roundup | 820 Main St, Roundup, MT 59072 | Montana | Prison | 406-323-1402 | Click Here |
| Treasure County Jail | Hysham | 307 Rapelje Ave, Hysham, MT 59038 | Montana | Prison | 406-342-5211 | Click Here |
| Garfield County Jail | Jordan | 352 Leavitt Ave, Jordan, MT 59337 | Montana | Prison | 406-557-2540 | Click Here |
| Golden Valley County Jail | Ryegate | 107 Kemp St, Ryegate, MT 59074 | Montana | Prison | 406-568-2231 | Click Here |
| Custer County Jail | Miles City | 1010 Main St, Miles City, MT 59301 | Montana | Prison | 406-874-3320 | Click Here |
| Glacier County Jail | Cut Bank | 502 E Main St #2, Cut Bank, MT 59427 | Montana | Prison | 406-873-2711 | Click Here |
| McCone County Jail | Circle | 905 B Ave, Circle, MT 59215 | Montana | Prison | 406-485-3405 | Click Here |
| Carbon County Jail | Red Lodge | 102 Broadway Ave N, Red Lodge, MT 59068 | Montana | Prison | 406-446-1234 | Click Here |
| Carter County Jail | Ekalaka | 214 E Park St, Ekalaka, MT 59324 | Montana | Prison | 406-775-8743 | Click Here |
| Wibaux County Jail | Wibaux | 206 Wibaux St, Wibaux, MT 59353 | Montana | Prison | 406-796-2415 | Click Here |
| lincoln County Jail | Libby | 512 California Ave, Libby, MT 59923 | Montana | Prison | 406-293-4115 | Click Here |
| Prairie County Jail | Terry | 17 Park St, Terry, MT 59349 | Montana | Prison | 406-635-5738 | Click Here |
| Richland County Jail | Sidney | 300 12th Ave NW, Sidney, MT 59270 | Montana | Prison | 406-433-2919 | Click Here |
| Sheridan County Jail | Plentywood | 100 W Laurel Ave, Plentywood, MT 59254 | Montana | Prison | 406-765-1200 | Not Available |
Unable to Locate an Inmate in Montana
DOC information can be hard to obtain, this is even tougher for those who have never had to deal with the system. Even something as simple as finding an address can prove a daunting task when you do not know where to start. This is where InmatesPlus can be highly beneficial. DOC information can range from a phone number to how to schedule a visit and what items are allowed to be sent to inmates, with everything in between. When you need information quickly, it can help to have all the necessary links contained in one spot and InmatesPlus provides just this.
If you know the facility in which the person, friend, or family member is being held, or where you suspect they are held, then all you need is a legal name or inmate ID number to look them up at that facility. Once you have found the person, you can gain further DOC information such as seeing a mugshot, charges, and in some cases, convictions. This information can be useful to friends, family members, and even victims of crimes who wish to make sure their victimizers are still behind bars. DOC information is also helpful in trying to keep in contact with or help those who are behind bars for a few months or for years. If the specific facility site does not offer the information you need, then visit the InmatesPlus blog pages to learn a bit more about the prison system, how it works, and how you can help an inmate while they are inside.
One of the most frustrating things imaginable is to know someone has been arrested or convicted, yet being unable to locate an inmate in Montana. No matter the charge or conviction, if an inmate is located in a facility in Montana, InmatesPlus can help you locate that person. All that is needed is a full legal name or an inmate ID number if it is known. InmatesPlus has a list of each facility in Montana with a link, when available, to their website. Enter the inmate legal name and do a quick search to find the available information. If you are still unable to locate an inmate in Montana, there is another option. Perhaps you are not sure in which of the numerous facilities someone is located. In this case, use VINELink, the Victim Information and Notification Link, to find any inmate in the state. All that is needed is a full legal name to search for the information you want or need.
VINELink is a third-party site that requires a confidential registration, but can be used as often as needed following that registration. This was designed for victims, but can be used by anyone. The best part is that if you are tracking a specific inmate, updates can be sent through email, text, or phone calls if something changes. This can provide peace of mind for victims and family members alike. Once the information needed is found on VINELink, head back to InmatesPlus to find out how best to keep contact with the person or what prison is actually like using the blog for information. The information you need is available, InmatesPlus buts it at your fingertips.