Search by Name
Arkansas Inmate Search
State Prison Search
AR DOC Information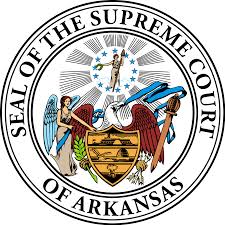 Authority: Arkansas Department of Corrections
Website: https://adc.arkansas.gov/
Address: 6814 Princeton Pike, Pine Bluff, AR, 71602
Phone: (870) 267-6999
List of Jails and Prisons in Arkansas
| Name | City | Address | State | Type | Phone Number | |
| --- | --- | --- | --- | --- | --- | --- |
| Federal Correctional Institution, Forrest City | Forrest City | 1400 Dale Bumpers Rd, Forrest City, AR 72335 | Arkansas | Federal | 870-630-6000 | Click Here |
| Benton Unit | Benton | 6701 US-67, Benton, AR 72015 | Arkansas | Prisons | 501-315-2252 | Click Here |
| Cummins Unit | Grady | P.O. Box 500, Grady, AR 71644-0500 | Arkansas | Prisons | 870-850-8899 | Click Here |
| Delta Regional Unit | Dermott | 880 E Gaines St, Dermott, AR 71638 | Arkansas | Prisons | 870-538-2000 | Click Here |
| East Arkansas Regional Unit (Brickeys) | Marianna | P.O. Box 970, Marianna, AR 72360 | Arkansas | Prisons | 870-295-4700 | Click Here |
| Grimes Unit | Newport | 300 Corrections Dr, Newport, AR 72112 | Arkansas | Prisons | 870-523-5877 | Click Here |
| J. Aaron Hawkins Sr. Center | Wrightsville | P.O. Box 1010, Wrightsville, AR 72183 | Arkansas | Prisons | 501-897-2256 | Click Here |
| Maximum Security Unit | England | 2501 State Farm Rd, England, AR 72046 | Arkansas | Prisons | 501-842-3800 | Click Here |
| McPherson Unit | Newport | 302 Corrections Dr, Newport, AR 72112 | Arkansas | Prisons | 870-523-2639 | Click Here |
| Mississippi County Work Release Center | Luxora | 727 N Co Rd 599, Luxora, AR 72358 | Arkansas | Prisons | 870-658-2214 | Click Here |
| North Central Unit | Calico Rock | 10 Prison Cir, Calico Rock, AR 72519 | Arkansas | Prisons | 870-297-4311 | Click Here |
| Northwest Arkansas Work Release Unit | Springdale | 600 West Sunset Avenue, Springdale, AR 72764 | Arkansas | Prisons | 479-756-2037 | Click Here |
| Ouachita River Unit | Malvern | 100 Walco Lane, Malvern, AR 72104 | Arkansas | Prisons | 501-467-3400 | Click Here |
| Pine Bluff Unit | Pine Bluff | 890 Free Line Dr, Pine Bluff, AR 71603 | Arkansas | Prisons | 870-267-6510 | Click Here |
| Randall L. Williams Correctional Facility | Pine Bluff | 7206 West 7th Avenue, Pine Bluff, AR 71603 | Arkansas | Prisons | 870-267-6800 | Click Here |
| Texarkana Regional Correctional Center | Texarkana | 305 East 5th Street, Texarkana, AR 71854 | Arkansas | Prisons | 870-779-3939 | Click Here |
| Tucker Unit | Tucker | P.O. Box 240, Tucker, AR 72168-0240 | Arkansas | Prisons | 501-842-2519 | Click Here |
| Varner Unit | Grady | P.O. Box 600, Grady, AR 71644-0600 | Arkansas | Prisons | 870-575-1800 | Click Here |
| Wrightsville Unit | Wrightsville | P.O. Box 1000, Wrightsville, AR 72183-1000 | Arkansas | Prisons | 501-897-5806 | Click Here |
| Baxter County Jail | Mountain Home | 904 Hwy 62 W. Mountain Home, AR 72653 | Arkansas | Jail | 870-424-4048 | Click Here |
| Benton County Jail | Bentonville | 1300 SW 14th Bentonville Ar 72712 | Arkansas | Jail | 479-271-1011 | Click Here |
| Columbia County Jail | Magnolia | 82 Columbia Rd 300, Magnolia, AR 71753 | Arkansas | Jail | 870-234-5331 | Click Here |
| Cross County Jail | Wynne | 704 Canal St, Wynne, AR 72396 | Arkansas | Jail | 870-238-5700 | Click Here |
| Independence County Jail | Batesville | 569 W Main St, Batesville, AR 72501 | Arkansas | Jail | 870-612-6880 | Click Here |
| Madison County Jail | Huntsville | 201 W Main St, Huntsville, AR 72740 | Arkansas | Jail | 479-738-2320 | Click Here |
| Poinsett County Jail | Harrisburg | 1500 Justice Drive Harrisburg, AR 72432 | Arkansas | Jail | 870-578-5411 | Click Here |
| St. Francis County Jail | Forrest City | 313 S Izard St, Forrest City, AR 72335 | Arkansas | Jail | 870-633-2611 | Click Here |
| Union County Jail | El Dorado | 250 American Rd, El Dorado, AR 71730 | Arkansas | Jail | 870-864-1970 | Click Here |
| Washington County Jail | Fayetteville | 1155 W Clydesdale Dr, Fayetteville, AR 72701 | Arkansas | Jail | 479-444-5830 | Click Here |
Unable to Locate an Inmate in Arkansas
If you are unable to locate an inmate in Arkansas then help is available. If you are unable to locate an inmate in Arkansas, but know which facility the person is in, InmatesPlus can help you get information for specific facilities. This can include the address for the facility and the related case information that is available for a specific inmate if you have either a full name or an inmate ID number. This can be important for being able to contact a loved one or stay in contact if the person has been moved. The information that is available for the general public is also available on each individual site. However, some people face a different problem, that of not being able to locate an inmate in Arkansas that they need to keep track of because they are a victim or the person could be a problem upon release.
If you need to locate a prisoner in Arkansas, but you are not sure where they are located, then try VINELink. VINELink is a free third-party site that offers up to the date information for inmates that is updated each day. Information about a release date, charges, and any other available information is free to access 24 hours a day, 7 days a week. All that is required is a registration, but all information remains confidential. This is great for keeping track of family members or those who may have caused you to be a victim. The best part is if you are keeping track of a particular person, you can sign up for notifications via phone, text, or email to be updated with any changes. This offers peace of mind.
DOC information is helpful when someone you know or love has been incarcerated. The information provided by the DOC or just basic information you need to know can be difficult to find. Basic DOC information can also be confusing, but InmatesPlus can help you better understand the basics of the prison system. This can range from things like visiting hours to how to contact someone who is incarcerated at a given facility. This can be helpful when you wish to visit a friend or loved one or need to contact them about what is happening in life or even to get placed on the visitation list. Different facilities have different rules and regulations about every process, so it is helpful to have DOC information prior to someone being moved to a facility or shortly after they have been incarcerated. InmatesPlus can help provide you with basic information that is true for all facilities and links to specific facilities for further information.
It is always best to know the rules and regulations for a given facility before trying to communicate with an inmate, schedule a visit, or send money. Knowing exactly what to do and expect can help you avoid delays and aggravation. It is important to follow the rules of each facility so things go as smoothly as possible. This will not only help you, but also the loved one that is behind bars. Beyond that, if you are a victim of a crime, knowing where an inmate is located can provide the peace of mind you deserve.