Search by Name
Hawaii Inmate Search
State Prison Search
HI DOC Information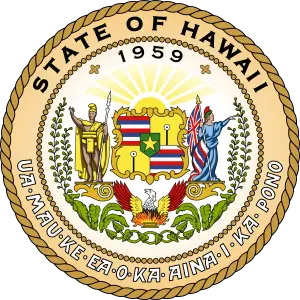 List of Jails and Prisons in Hawaii
| Name | City | Address | State | Type | Phone Number | Locator Link |
| --- | --- | --- | --- | --- | --- | --- |
| Federal Detention Center, Honolulu | Honolulu | 353 Elliott St, Honolulu, HI 96819, USA | Hawaii | Federal | 808-838-4200 | Click Here |
| Halawa Correctional Facility | Aiea | 99-902 Moanalua Rd, Aiea, HI 96701 | Hawaii | Prison | 808-485-5200 | Click Here |
| Waiawa Correctional Facility | Waipahu | 94-560 Kamehameha Hwy, Waipahu, HI 96797 | Hawaii | Prison | 808-677-6150 | Click Here |
| Women's Community Correctional Center | Kailua | 42-477 Kalanianaʻole Hwy, Kailua, HI 96734 | Hawaii | Prison | 808-266-9580 | Click Here |
| Hawaii Community Correctional Center | Hilo | 60 Punahele St, Hilo, HI 96720 | Hawaii | Jail | 808-933-0428 | Click Here |
| Kauai Community Correctional Center | Lihue | 3-5351 Kuhio Hwy, Lihue, HI 96766 | Hawaii | Jail | 808-241-3050 | Click Here |
| Maui Community Correctional Center | Wailuku | 600 Waiale Rd, Wailuku, HI 96793 | Hawaii | Jail | 808-243-5861 | Click Here |
| Oahu Community Correctional Center | Honolulu | 2199 Kamehameha Hwy, Honolulu, HI 96819 | Hawaii | Jail | 808-832-1777 | Click Here |
Unable to Locate an Inmate in Hawaii
Hawaii may be a beautiful destination, but there are still times that the judicial system has to place people in jail. When the person being arrested or serving time is someone you know or need to keep track of, InmatesPlus can help. DOC information on the facilities in Hawaii are organized for easy use within the site. If you know which facility an inmate is located in and have a name, then simply go to the facility website and enter the name to see the available information.
 This is helpful if the goal is to simply make sure an inmate is located where you believe and determine what they were convicted of or awaiting trial for. However, if you want more detailed information about how to contact an inmate or send appropriate items, including adding money to their books, then InmatesPlus can help with further DOC information in those general areas. InmatesPlus offers several pages of information on how to keep in contact with inmates through letters and care packages where allowed. There are also pages on the importance of keeping contact with inmates as part of the rehabilitation process as it links them to the outside world with something better to look forward to in life.
Jail and prison are bleak places and hope can be lost quickly, but a link to the outside world is helpful. Know how to best help your loved ones that may be incarcerated for a time by access InmatesPlus with a few easy clicks. Help someone who is paying for their crime make the time pass a bit quicker with the DOC information that you need.
On the chance that you are unable to locate an inmate in Hawaii, but you do know the state and a legal name for the person, InmatesPlus can also help. The important part is knowing a name that the person has been charged under. InmatesPlus can then help you check the various potential facilities to find the person or help out with a third-party site called VINELink. If you are unable to locate an inmate in Hawaii, VINELink can provide the answers you need and deserve. Through a simple registration process, you can access this free site that was created for victims of crime to gain the peace of mind that is often necessary.
This can provide victims with a way to track an individual and know what is happening with a case, the sentence being served, and potential release dates. This also offers a mug shot and information that may be necessary to help someone feel safer and start to move on with their lives. VINE can also be helpful to those who have lost track of an incarcerated friend or family member as the information provided between can be used to contact that inmate. If you are unsure of how to create a letter or send a package to an inmate, use the provided information and then use InmatesPlus for answers and ideas. Jail or prison is hard on those serving and those left at home, but the whole situation can be made a bit easier when the right information is made available. Take advantage of this one stop website to track or contact the inmates that matter most in your life.