Search by Name
Utah Inmate Search
State Prison Search
UT DOC Information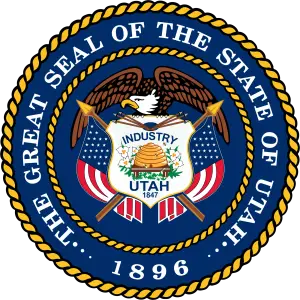 Authority: Utah Department of Corrections
Website: https://corrections.utah.gov
Address: 80 Orange St, Salt Lake City, UT 84116
Phone: (801) 596-6300
List of Jails and Prisons in Utah
| Name | City | Address | State | Type | Phone Number | Locator Link |
| --- | --- | --- | --- | --- | --- | --- |
| Draper Prison | Draper | 14425 Bitterbrush Ln S, Draper, UT 84020 | Utah | Prison | 801-576-7000 | Click Here |
| Gunnison Prison | Gunnison | 255 E. 300 North, Gunnison, UT 84634 | Utah | Prison | 435-528-6000 | Click Here |
| Beaver County Jail | Beaver | 2270 S 525 W, Beaver, UT 84713 | Utah | Jail | 435-438-2862 | Click Here |
| Box Elder County Jail | Brigham City | 2 1000 W, Brigham City, UT 84302 | Utah | Jail | 435-734-3800 | Click Here |
| Cache County Jail | Logan | 1225 West Valley View #100, Logan, UT 84321 | Utah | Jail | 435-755-1000 | Click Here |
| Carbon County Jail | Price | 240 W Main St, Price, UT 84501 | Utah | Jail | 435-636-3254 | Click Here |
| Daggett County Jail | Manila | 590 South Sheriff's Way, Manila, UT 84046 | Utah | Jail | 435-784-3255 | Click Here |
| Davis County Jail | Farmington | 800 W State St, Farmington, UT 84025 | Utah | Jail | 801-451-4200 | Click Here |
| Garfield County Jail | Panguitch | 375 N 700 W, Panguitch, UT 84759 | Utah | Jail | 435-676-2678 | Click Here |
| Grand County Jail | Moab | 25 S 100 E, Moab, UT 84532 | Utah | Jail | 435-259-8115 | Click Here |
| Kane County Jail | Kanab | 971 East Kaneplex Drive, Kanab, UT 84741 | Utah | Jail | 435-644-4914 | Click Here |
| Millard County Jail | Fillmore | 765 South, UT-99, Fillmore, UT 84631 | Utah | Jail | 435-743-5585 | Click Here |
| Sanpete County Jail | Manti | 1500 US-89, Manti, UT 84642 | Utah | Jail | 435-835-2191 | Click Here |
| Sevier County Jail | Richfield | 835 E 300 N #300, Richfield, UT 84701 | Utah | Jail | 435-896-2660 | Click Here |
| Summit County Jail | Akron | 205 E Crosier St, Akron, OH 44311 | Utah | Jail | 330-643-2171 | Click Here |
| Tooele County Jail | Tooele | 1960 S. Main, Tooele, UT 84074 | Utah | Jail | 435.277.4200 | Click Here |
| Uintah County Jail | Vernal | 641 E 300 S, Vernal, UT 84078 | Utah | Jail | 435-781-1300 | Click Here |
| Wasatch County Jail | Heber City | 1361 US-40, Heber City, UT 84032 | Utah | Jail | 435-657-1619 | Click Here |
| Washington County Jail | Hurricane | 620 S 5300 W, Hurricane, UT 84737 | Utah | Jail | 435-656-6500 | Click Here |
| Weber County Jail | Ogden | 721 West 12th Street, Ogden, Utah 84404 | Utah | Jail | 801-778-6700 | Click Here |
Unable to Locate an Inmate in Utah
Incarceration for a friend or loved one is never easy, but it can be made a bit easier for those on the outside with the right DOC information. DOC information ranges in what it includes. It could refer to something as simple as the address of a prison or jail facility in Utah, but could also include the basics of the facility as far as rules and regulations. Some department of correction sites are full of information, but others are severely lacking and leave people wondering what needs to be done to make a prison stay or jail time a bit easier on inmates. For some, DOC information is important to be able to track an inmate for safety purposes.
No matter why you need DOC information, InmatesPlus can help. InmatesPlus has combined all the basic information for the jails and prisons in Idaho and some other relevant information about staying in contact with inmates or keeping track of them as needed. InmatesPlus further offers information about what types of things to write to an inmate or what items can make the time inside easier to get through. While prison or jail is a punishment, it is one best served by looking forward to getting out, contact with the outside world can make that easier overall. No matter what DOC information you need, InmatesPlus can help by providing the actual information or links to a way to discover the information easily. Get started today with little more than a state of incarceration and a full name.
If you are unable to locate an inmate in Utah then help is available. If you are unable to locate an inmate in Utah, but know which facility the person is in, InmatesPlus can help you get information for specific facilities. This can include the address for the facility and the related case information that is available for a specific inmate if you have either a full name or an inmate ID number. This can be important for being able to contact a loved one or stay in contact if the person has been moved.
The information that is available for the general public is also available on each individual site. However, some people face a different problem, that of not being able to locate an inmate in Utah that they need to keep track of because they are a victim or the person could be a problem upon release. This is where VINELink can help. VINELink is a free third-party site that offers up to the date information for inmates that is updated each day and is confidential though requires registration. Information about a release date, charges, and any other available information is free to access 24 hours a day, 7 days a week. This is great for keeping track of family members or those who may have caused you to be a victim. The best part is, if you are keeping track of a particular person, you can sign up for notifications via phone, text, or email to be updated with any changes. This offers peace of mind and time to prepare in any way needed.