Search by Name
Wisconsin Inmate Search
State Prison Search
WI DOC Information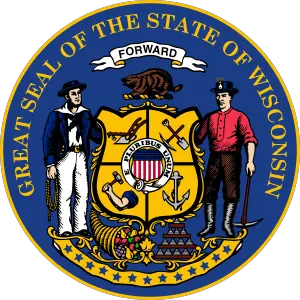 Authority: Wisconsin Department of Corrections
Website: https://doc.wi.gov
Address: 3099 E Washington Ave, Madison, WI 53707
Phone: (608) 240-5000
List of Jails and Prisons in Wisconsin
| Name | City | Address | State | Type | Phone Number | Locator Link |
| --- | --- | --- | --- | --- | --- | --- |
| Federal Correctional Institution, Oxford | Oxford | 350 Elk Ave, Oxford, WI 53952, USA | Wisconsin | Federal | 608-584-5511 | Click Here |
| Chippewa Valley Correctional Treatment Facility | Chippewa Falls | 2909 E Park Ave, Chippewa Falls, WI 54729 | Wisconsin | Prison | 715-720-2850 | Click Here |
| Columbia Correctional Institution | Portage | 2925 Columbia Dr #127, Portage, WI 53901 | Wisconsin | Prison | 608-742-9100 | Click Here |
| Dodge Correctional Institution | Waupun | 1 W Lincoln St, Waupun, WI 53963 | Wisconsin | Prison | 920-324-5577 | Click Here |
| Fox Lake Correctional Institution | Fox Lake | W10237 Lake Emily Rd, Fox Lake, WI 53933 | Wisconsin | Prison | 920-928-3151 | Click Here |
| Green Bay Correctional Institution | Allouez | 2833 Riverside Dr, Allouez, WI 54301 | Wisconsin | Prison | 920-432-4877 | Click Here |
| Jackson Correctional Institution | Black River Falls | N6500 Haipek Rd, Black River Falls, WI 54615 | Wisconsin | Prison | 715-284-4550 | Click Here |
| Kettle Moraine Correctional Institution | Plymouth | W9071 Forest Dr, Plymouth, WI 53073 | Wisconsin | Prison | 920-526-3244 | Click Here |
| Milwaukee Secure Detention Facility | Milwaukee | 1015 N 10th St, Milwaukee, WI 53233 | Wisconsin | Prison | 414-212-3535 | Click Here |
| New Lisbon Correctional Institution | New Lisbon | 2000 Progress Rd, New Lisbon, WI 53950 | Wisconsin | Prison | 608-562-6400 | Click Here |
| Oakhill Correctional Institution | Oregon | 5212 County Hwy M, Oregon, WI 53575 | Wisconsin | Prison | 608-835-3101 | Click Here |
| Oshkosh Correctional Institution | Oshkosh | 1730 W Snell Rd, Oshkosh, WI 54901 | Wisconsin | Prison | 920-231-4010 | Click Here |
| Praire du Chien Correctional Institution | Prairie du Chien | 500 E Parrish St, Prairie du Chien, WI 53821 | Wisconsin | Prison | 608-326-7828 | Click Here |
| Racine Correctional Institution | Sturtevant | 2019 Wisconsin St, Sturtevant, WI 53177 | Wisconsin | Prison | 262-886-3214 | Click Here |
| Racine Youthful Offender Correctional Facility | Racine | 1501 Albert St, Racine, WI 53404 | Wisconsin | Prison | 262-638-1999 | Click Here |
| Redgranite Correctional Institution | Redgranite | 1006 County Rd EE, Redgranite, WI 54970 | Wisconsin | Prison | 920-566-2600 | Click Here |
| Stanley Correctional Institution | Stanley | 100 Corrections Dr, Stanley, WI 54768 | Wisconsin | Prison | 715-644-2960 | Click Here |
| Sturtevant Transitional Facility | Sturtevant | 9351 Rayne Rd, Sturtevant, WI 53177 | Wisconsin | Prison | 262-884-2410 | Click Here |
| Taycheedah Correctional Institution | Fond du Lac | 751 Co Rd K, Fond du Lac, WI 54937 | Wisconsin | Prison | 920-929-3800 | Click Here |
| Waupun Correctional Institution | Waupun | 200 S Madison St, Waupun, WI 53963 | Wisconsin | Prison | 920-324-5571 | Click Here |
| Wisconsin Secure Program Facility | Boscobel | 1101 Morrison Dr, Boscobel, WI 53805 | Wisconsin | Prison | 608-375-5656 | Click Here |
| Eau Claire County Jail | Eau Claire | 710 2nd Ave, Eau Claire, WI 54703 | Wisconsin | Jail | 715-839-4702 | Click Here |
| Oconto County Jail | Oconto | 301 Washington St, Oconto, WI 54153 | Wisconsin | Jail | 920-834-6918 | Click Here |
| Oneida County Jail | Rhinelander | 2000 E Winnebago St, Rhinelander, WI 54501 | Wisconsin | Jail | 715-361-5180 | Click Here |
| Green County Jail | Monroe | 2827 6th St, Monroe, WI 53566 | Wisconsin | Jail | 608-328-9400 | Click Here |
| Green Lake County Jail | Green Lake | 571 Co Rd A, Green Lake, WI 54941 | Wisconsin | Jail | 920-294-4059 | Click Here |
| Clark County Jail | Neillsville | 517 Court St. Neillsville, WI 54456 | Wisconsin | Jail | 715-743-3157 | Click Here |
| Taylor County Jail | Medford | 224 S 2nd St, Medford, WI 54451 | Wisconsin | Jail | 715-748-1431 | Click Here |
| Jefferson County Jail | Jefferson | 411 S Center Ave, Jefferson, WI 53549 | Wisconsin | Jail | 920-674-7310 | Click Here |
| Juneau County Jail | Mauston | 200 Oak St, Mauston, WI 53948 | Wisconsin | Jail | 608-847-9419 | Click Here |
| Barron County Jail | Barron | 1420 WI-25, Barron, WI 54812 | Wisconsin | Jail | 715-537-5559 | Click Here |
| Bayfield County Jail | Washburn | 615 2nd Ave E, Washburn, WI 54891 | Wisconsin | Jail | 715-373-6117 | Click Here |
| Walworth County Jail | Elkhorn | 1770 County Rd NN, Elkhorn, WI 53121 | Wisconsin | Jail | 262-741-4510 | Click Here |
| Washburn County Jail | Shell Lake | 421 US Hwy 63, Shell Lake, WI 54871 | Wisconsin | Jail | 715-468-4720 | Click Here |
| Waukesha County Jail | Waukesha | 515 W Moreland Blvd, Waukesha, WI 53188 | Wisconsin | Jail | 262-548-7170 | Click Here |
| Waushara County Jail | Wautoma | 430 E Division St, Wautoma, WI 54982 | Wisconsin | Jail | 920-787-6591 | Click Here |
| Lincoln County Jail | Merrill | 1104 E 1st St, Merrill, WI 54452 | Wisconsin | Jail | 715-536-6275 | Click Here |
| Florence County Jail | Florence | 501 Lake Ave, Florence, WI 54121 | Wisconsin | Jail | 715-528-3346 | Click Here |
| Forest County Jail | Crandon | 100 S Park Ave, Crandon, WI 54520 | Wisconsin | Jail | 715-478-3331 | Click Here |
| Buffalo County Jail | Alma | 407 S 2nd St, Alma, WI 54610 | Wisconsin | Jail | 608-685-4433 | Click Here |
| Burnett County Jail | Siren | 7410 Co Rd K, Siren, WI 54872 | Wisconsin | Jail | 715-349-2128 | Click Here |
| Rock County Jail | Janesville | 200 US-14, Janesville, WI 53545 | Wisconsin | Jail | 608-757-8000 | Click Here |
| Rusk County Jail | Ladysmith | 311 Miner Ave E, Ladysmith, WI 54848 | Wisconsin | Jail | 715-532-2200 | Click Here |
| Pepin County Jail | Durand | 740 7th Ave W, Durand, WI 54736 | Wisconsin | Jail | 715-672-5944 | Click Here |
| Polk County Jail | Balsam Lake | 1005 W Main St, Balsam Lake, WI 54810 | Wisconsin | Jail | 715-485-8370 | Click Here |
| Portage County Jail | Stevens Point | 1500 Strongs Ave, Stevens Point, WI 54481 | Wisconsin | Jail | 715-346-1259 | Click Here |
| Lafayette County Jail | Darlington | 138 W Catherine St, Darlington, WI 53530 | Wisconsin | Jail | 608-776-4870 | Click Here |
| St. Croix County Jail, | Hudson | 1101 Carmichael Rd, Hudson, WI 54016 | Wisconsin | Jail | 715-386-4752 | Click Here |
| Vilas County Jail | Eagle River | 330 Court St, Eagle River, WI 54521 | Wisconsin | Jail | 715-479-4441 | Click Here |
| Crawford County Jail | Prairie du Chien | 224 N Beaumont Rd, Prairie du Chien, WI 53821 | Wisconsin | Jail | 608-326-0241 | Click Here |
| Manitowoc County Jail | Manitowoc | 1025 S 9th St, Manitowoc, WI 54220 | Wisconsin | Jail | 920-683-4200 | Click Here |
| Marinette County Jail | Marinette | 2161 University Dr, Marinette, WI 54143 | Wisconsin | Jail | 715-732-7630 | Click Here |
| Marquette County Jail | Montello | 67 W Park St, Montello, WI 53949 | Wisconsin | Jail | 608-297-2115 | Click Here |
| Iowa County Jail | Dodgeville | 1205 N Bequette St, Dodgeville, WI 53533 | Wisconsin | Jail | 608-935-5827 | Click Here |
Unable to Locate an Inmate in Wisconsin
An arrest, court date, or conviction is life changing not only for the person who has been arrested, but for friends, family members, and victims. For different reasons, you may wish to locate an inmate within the system, but have very little information about where they are located. This is where InmatesPlus can help. Though InmatesPlus also offers advice, forms, rules, and regulations about visiting or helping someone who has been incarcerated, it is greatly useful in locating inmates. If you are unable to locate an inmate in Wisconsin, this is the place to start. Every facility within the state is linked for easy access and addresses are provided for easy of making contact. If you are still unable to locate an inmate in Wisconsin than there is another option that has been made available.
Using VINELink, a third-party site that is free, you are able to locate an inmate with only the state and full, legal name. This site then provides information such as convictions, sentence length, and potential release date to help others feel safer and know who has served a sentence in the area. InmatesPlus can also offer further information, once you have located the inmate, by providing ways to help those who are incarcerated to do their time and prepare for a life outside of jail or prison. It is important to remember that those who are serving time are not necessarily bad people, just those that have made a big mistake and can use jail as a way to get back on track.
Life can take some unexpected twists and turns and there are times when people end up incarcerated. If or when this time comes, the family will need some information to be able to stay in contact with the inmate. If you have never had a loved one in jail, finding this information can be overwhelming. InmatesPlus can help. If you have some basic information, such as a legal name and possibly a facility name, then you can gain the information available to the public. Most notably, you can find the DOC information that is needed to keep contact with the loved one or to keep track of someone who committed a crime against you. DOC information refers to things like a facility address, visitation hours, and allowable items that can be sent to an inmate, but further information can be gained as well. InmatesPlus offers DOC information that is not necessarily specific to any one facility and links to every facility in the state. This can include things like the importance of staying in contact with an inmate, how much average money is needed to help with commissary, and even what types of activities are allowed within many jails and prisons. All of this can help both you and your loved one handle a bad situation a bit better. The most important piece of DOC information that you can find is the inmate ID number, this number will be necessary for all correspondence, money added to books, or packages sent, if allowed.