Search by Name
Ohio Inmate Search
State Prison Search
OH DOC Information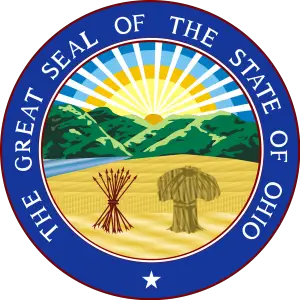 Authority: Ohio Department of Rehabilitation and Correction
Website: https://drc.ohio.gov/
Address: 16149 OH-104, Chillicothe, OH 45601
Phone: (740) 774-7050
List of Jails and Prisons in Ohio
| Name | City | Address | State | Type | Phone Number | Locator Link |
| --- | --- | --- | --- | --- | --- | --- |
| Federal Correctional Institution, Elkton | Lisbon | 8730 Scroggs Rd, Lisbon, OH 44432, USA | Ohio | Federal | 330-420-6200 | Click Here |
| Allen Oakwood Correctional Institution | Lima | 2338 N West St, Lima, OH 45801 | Ohio | Prison | 419-224-8000 | Click Here |
| Belmont Correctional Institution | St Clairsville | 68518 Bannock Uniontown Rd, St Clairsville, OH 43950 | Ohio | Prison | 740-695-5169 | Click Here |
| Chillicothe Correctional Institution | Chillicothe | 15802 OH-104, Chillicothe, OH 45601 | Ohio | Prison | 740-774-7080 | Click Here |
| Correctional Reception Center | Orient | 11271 State Rte 762, Orient, OH 43146 | Ohio | Prison | 614-877-2441 | Click Here |
| Dayton Correctional Institution | Dayton | 4104 Germantown St, Dayton, OH 45417 | Ohio | Prison | 937-263-0060 | Click Here |
| Franklin Medical Center | Columbus | 1990 Harmon Ave, Columbus, OH 43223 | Ohio | Prison | 614-445-5960 | Click Here |
| Grafton Correctional Institution | Grafton | 2500 Avon Belden Rd, Grafton, OH 44044 | Ohio | Prison | 440-748-1161 | Click Here |
| Lake Erie Correctional Institution | Conneaut | 501 Thompson Rd, Conneaut, OH 44030 | Ohio | Prison | 440-599-4100 | Click Here |
| Lebanon Correctional Institution | Lebanon | 3791 OH-63, Lebanon, OH 45036 | Ohio | Prison | 513-932-1211 | Click Here |
| London Correctional Institution | London | 1580 OH-56, London, OH 43140 | Ohio | Prison | 740-852-2454 | Click Here |
| Lorain Correctional Institution | Grafton | 2075 Avon Belden Rd, Grafton, OH 44044 | Ohio | Prison | 440-748-1049 | Click Here |
| Madison Correctional Institution | London | 1851 State Route 56 London, OH 43140 | Ohio | Prison | 740-852-9777 | Click Here |
| Mansfield Correctional Institution | Mansfield | 1150 North Main Street Mansfield, OH 44901 | Ohio | Prison | 419-525-4455 | Click Here |
| Marion Correctional Institution | Marion | 940 Marion-Williamsport Rd E, Marion, OH 43302 | Ohio | Prison | 740-382-5781 | Click Here |
| Noble Correctional Institution | Caldwell | 15708 McConnelsville Rd, Caldwell, OH 43724 | Ohio | Prison | 740-732-5188 | Click Here |
| North Central Correctional Complex | Marion | 670 Marion-Williamsport Rd E, Marion, OH 43302 | Ohio | Prison | 740-387-7040 | Click Here |
| Northeast Reintegration Center | Cleveland | 2675 E 30th St, Cleveland, OH 44115 | Ohio | Prison | 216-771-6460 | Click Here |
| Ohio Reformatory for Women | Marysville | 1479 Collins Ave, Marysville, OH 43040 | Ohio | Prison | 937-642-1065 | Click Here |
| Ohio State Penitentiary | Youngstown | 878 Coitsville-Hubbard Road Youngstown, OH 44505 | Ohio | Prison | 330-743-0700 | Click Here |
| Pickaway Correctional Institution | Orient | 11781 State Rte 762 #2, Orient, OH 43146 | Ohio | Prison | 614-877-4362 | Click Here |
| Richland Correctional Institution | Mansfield | 1001 S Olivesburg Rd, Mansfield, OH 44905 | Ohio | Prison | 419-526-2100 | Click Here |
| Ross Correctional Institution | Chillicothe | 16149 OH-104, Chillicothe, OH 45601 | Ohio | Prison | 740-774-7050 | Click Here |
| Southeastern Correctional Complex | Lancaster | 5900 B.I.S. Road Lancaster, OH 43130 | Ohio | Prison | 740-653-4324 | Click Here |
| Southern Ohio Correctional Facility | Lucasville | 1724 St. Rt. 728 Lucasville, OH 45699 | Ohio | Prison | 740-259-5544 | Click Here |
| Toledo Correctional Institution | Toledo | 2001 East Central Avenue Toledo, OH 43608 | Ohio | Prison | 419-726-7977 | Click Here |
| Trumbull Correctional Institution | Leavittsburg | 701 Burnett Road Leavittsburg, OH 44430 | Ohio | Prison | 330-898-0820 | Click Here |
| Warren Correctional Institution | Lebanon | 5787 State Route 63 Lebanon, OH 45036 | Ohio | Prison | 513-932-3388 | Click Here |
| Greene County Jail | Xenia | 77 E Market St, Xenia, OH 45385 | Ohio | Jail | 937-562-4840 | Click Here |
| Guernsey County Jail | Cambridge | 601 Southgate Pkwy, Cambridge, OH 43725 | Ohio | Jail | 740-432-2955 | Click Here |
| Paulding County Jail | Paulding | 500 E Perry St, Paulding, OH 45879 | Ohio | Jail | 419-399-3791 | Click Here |
| Belmont County Jail | St Clairsville | 68137 Hammond Rd, St Clairsville, OH 43950 | Ohio | Jail | 740-695-5124 | Click Here |
| Medina County Jail | Medina | 555 Independence Dr, Medina, OH 44256 | Ohio | Jail | 330-725-9147 | Click Here |
| Meigs County Jail | Pomeroy | 104 E 2nd St, Pomeroy, OH 45769 | Ohio | Jail | 740-992-3371 | Click Here |
| Miami County Jail | Troy | 201 W Main Street, Troy, Ohio 45373 | Ohio | Jail | 937-440-6085 | Click Here |
| Wayne County Jail | Wooster | 201 W North St, Wooster, OH 44691 | Ohio | Jail | 330-287-5770 | Click Here |
| Logan County Jail | Bellefontaine | 284 County Rd 32 S, Bellefontaine, OH 43311 | Ohio | Jail | 937-592-8111 | Click Here |
| Lorain County Jail | Elyria | 9896 Murray Ridge Rd, Elyria, OH 44035 | Ohio | Jail | 440-329-3709 | Click Here |
| Clermont County Jail | Batavia | 4700 Filager Rd, Batavia, OH 45103 | Ohio | Jail | 513-732-7540 | Click Here |
| Clinton County Jail | Wilmington | 1645 Davids Dr, Wilmington, OH 45177 | Ohio | Jail | 937-382-1611 | Click Here |
| Columbiana County Jail | Lisbon | 8473 County Home Rd, Lisbon, OH 44432 | Ohio | Jail | 330-424-4065 | Click Here |
| Hancock County Jail | Findlay | 200 W Crawford St, Findlay, OH 45840 | Ohio | Jail | 419-424-7202 | Click Here |
| Hardin County Jail | Kenton | 1025 S Main St, Kenton, OH 43326 | Ohio | Jail | 419-673-1268 | Click Here |
| Harrison County Jail | Cadiz | 114 Court St, Cadiz, OH 43907 | Ohio | Jail | 740-942-2197 | Click Here |
| Henry County Jail | Napoleon | 123 E Washington St, Napoleon, OH 43545 | Ohio | Jail | 419-592-8010 | Click Here |
| Holmes County Jail | Holmesville | 8105 Township Rd 574, Holmesville, OH 44633 | Ohio | Jail | 330-674-1936 | Click Here |
| Ross County Jail | Chillicothe | 28 N Paint St # A, Chillicothe, OH 45601 | Ohio | Jail | 740-773-1187 | Click Here |
| Pickaway County Jail | Circleville | 600 Island Rd, Circleville, OH 43113 | Ohio | Jail | 740-477-6156 | Click Here |
| Knox County Jail | Vernon | 11540 Upper Gilchrist Rd, Mt Vernon, OH 43050 | Ohio | Jail | 740-392-5245 | Click Here |
| Stark County Jail | Canton | 4500 Atlantic Blvd NE, Canton, OH 44705 | Ohio | Jail | 330-451-1346 | Click Here |
| Monroe County Jail | Woodsfield | 47129 Moore Ridge Rd, Woodsfield, OH 43793 | Ohio | Jail | 740-472-1612 | Click Here |
| Morgan County Jail | McConnelsville | 37 E Main St #1, McConnelsville, OH 43756 | Ohio | Jail | 740-962-3333 | Click Here |
| Tuscarawas County Jail | New Philadelphia | 2295 Reiser Ave SE, New Philadelphia, OH 44663 | Ohio | Jail | 330-339-7783 | Click Here |
| Vinton County Jail | McArthur | 106 S Market St, McArthur, OH 45651 | Ohio | Jail | 740-596-5242 | Click Here |
| Fulton County Jail | Wauseon | 129 Courthouse Plaza, Wauseon, OH 43567 | Ohio | Jail | 419-335-4010 | Click Here |
| Gallia County Jail | Gallipolis | 18 Locust St, Gallipolis, OH 45631 | Ohio | Jail | 740-446-1221 | Click Here |
| Crawford County Jail | Bucyrus | 3613 Co Hwy 45, Bucyrus, OH 44820 | Ohio | Jail | 419-563-2731 | Click Here |
| Darke County Jail | Greenville | 5185 County Home Rd, Greenville, OH 45331 | Ohio | Jail | 937-548-3399 | Click Here |
| Geauga County Jail | Chardon | 12450 Merritt Rd, Chardon, OH 44024 | Ohio | Jail | 440-286-1234 | Click Here |
| Marion County Jail | Marion | 889 Marion-Williamsport Rd E, Marion, OH 43302 | Ohio | Jail | 740-382-8244 | Click Here |
| Huron County Jail | Norwalk | 255 Shady Ln Dr # A, Norwalk, OH 44857 | Ohio | Jail | 419-668-6912 | Click Here |
| Wyandot County Jail | Upper Sandusky | 125 E Wyandot Ave, Upper Sandusky, OH 43351 | Ohio | Jail | 419-294-2362 | Click Here |
| Adams County Jail | West Union | 110 W Main St, West Union, OH 45693 | Ohio | Jail | 937-544-2314 | Click Here |
| Ashtabula County Jail | Jefferson | 25 W Jefferson St, Jefferson, OH 44047 | Ohio | Jail | 440-576-3539 | Click Here |
| Preble County Jail | Eaton | 1139 Preble Dr, Eaton, OH 45320 | Ohio | Jail | 937-456-6323 | Click Here |
| Putnam County Jail | Ottawa | 1035 Heritage Trail, Ottawa, OH 45875 | Ohio | Jail | 419-523-3407 | Click Here |
| Scioto County Jail | Portsmouth | 1025 16th St, Portsmouth, OH 45662 | Ohio | Jail | 419-774-5678 | Click Here |
| Shelby County Jail | Sidney | 555 Gearhart Rd, Sidney, OH 45365 | Ohio | Jail | 937-498-1111 | Click Here |
| Noble County Jail | Caldwell | 420 Olive St, Caldwell, OH 43724 | Ohio | Jail | 740-732-5631 | Click Here |
Unable to Locate an Inmate in Ohio
DOC information can be as varied as the inmates themselves, but it is the type of information one needs if they are searching for a friend or loved one who is on the inside. DOC information is generally thought of as a current address and phone number for the jail or prison, but it can apply to so much more. When you need specific DOC information it is best to start with the specific facility site. These are well organized and located within the InmatesPlus site. Simply go to the specific facility site and enter the inmate's full legal name, first and last, or an inmate ID number if it is known and the information on that inmate will be provided, usually immediately.
The information you discover can then be used to keep in contact with a specific inmate or simply confirm that an inmate is in a facility. DOC information can also apply to other needed information about a prison or jail. If you plan to keep contact with an inmate then you need to be well aware of the rules of what can be included in correspondence and if an email system is in place. Furthermore, you may wish to schedule a visit with an inmate and need forms or want to add money to an inmate account and need to know how to go about such a thing. All of this is important DOC information that can be found through InmatesPlus. Make things easier on yourself by using InmatesPlus for DOC information.
Knowing that a loved one is in jail or suspecting that someone you know has landed in jail can be scary, worrisome, and traumatic. This becomes even more of an issue if you are unable to locate an inmate in Ohio. InmatesPlus has made it easier to locate an inmate in Ohio if you have been unable to do so on your own. The best place to start is with a jail that the person is most likely to be located in by clicking on the link to the specific facility. All you will need is the person's full legal name. If you are unable to locate in Ohio in this way, then try VINELink. This stands for Victim Information and Notification Everyday link.
While this is a contracted third-party service it offers information that is up to date for jails and prisons in the area with little more than a person's legal name. This can be helpful when you are unable to locate an inmate in Ohio. This works to locate friends and family members, but it is also helpful in keeping track of a person's status when you have been a victim of that person. While a registration is required for VINELink, it is a free service that is confidential. If you wish to have updates on the inmate or inmates, you can also schedule updates to be sent through email, phone, text, or even TTY services if needed. This can provide the peace of mind for victims and an easier way to keep track of a friend or family member if they are moved or the status changes.