Search by Name
Washington State Inmate Search
State Prison Search
WA DOC Information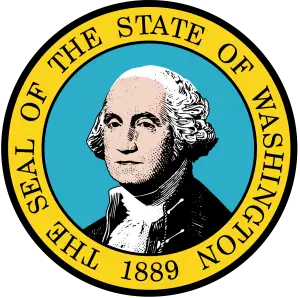 Authority: Washington State Department of Corrections
Website: https://www.doc.wa.gov
Address: 7345 Linderson Way SW, Tumwater, WA 98501
Phone: (360) 725-8213
List of Jails and Prisons in Washington State
| Name | City | Address | State | Type | Phone Number | Locator Link |
| --- | --- | --- | --- | --- | --- | --- |
| Federal Detention Center, SeaTac | Seattle | 2425 S 200th St, Seattle, WA 98198, USA | Washington | Administrative | 206-870-5700 | Click Here |
| Airway Heights Corrections Center | Airway Heights | 11919 Sprague Ave, Airway Heights, WA 99001 | Washington | Prison | 509-244-6700 | Click Here |
| Cedar Creek Corrections Center | Littlerock | 12200 Bordeaux Rd, Littlerock, WA 98556 | Washington | Prison | 360-359-4100 | Click Here |
| Clallam Bay Corrections Center | Clallam Bay | 1830 Eagle Crest Way, Clallam Bay, WA 98326 | Washington | Prison | 360-963-2000 | Click Here |
| Coyote Ridge Corrections Center | Connell | 1301 N Ephrata Ave, Connell, WA 99326 | Washington | Prison | 509-543-5800 | Click Here |
| Larch Corrections Center | Yacolt | 15314 NE Dole Valley Rd, Yacolt, WA 98675 | Washington | Prison | 360-260-6300 | Click Here |
| Mission Creek Corrections Center for Women | Belfair | 3420 NE Sand Hill Rd, Belfair, WA 98528 | Washington | Prison | 360-277-2400 | Click Here |
| Monroe Correctional Complex | Monroe | 16550 177th Ave SE, Monroe, WA 98272 | Washington | Prison | 360-794-2400 | Click Here |
| Olympic Corrections Center | Forks | 11235 Hoh Mainline, Forks, WA 98331 | Washington | Prison | 360-374-6181 | Click Here |
| Stafford Creek Corrections Center | Aberdeen | 191 Constantine Way, Aberdeen, WA 98520 | Washington | Prison | 360-537-1800 | Click Here |
| Washington Corrections Center | Shelton | 2321 W Dayton Airport Rd, Shelton, WA 98584 | Washington | Prison | 360-426-4433 | Click Here |
| Washington Corrections Center for Women | Gig Harbor | 9601 Bujacich Rd NW, Gig Harbor, WA 98332 | Washington | Prison | 253-858-4200 | Click Here |
| Washington State Penitentiary | Walla Walla | 1313 N 13th Ave, Walla Walla, WA 99362 | Washington | Prison | 509-525-3610 | Click Here |
| Okanogan County Jail | Okanogan | 149 4th Ave N, Okanogan, WA 98840 | Washington | Jail | 509-422-7230 | Click Here |
| Grant County Jail | Ephrata | 35 C St NW, Ephrata, WA 98823 | Washington | Jail | 509-754-2011 | Click Here |
| Grays Harbor County Jail | Montesano | 100 W Broadway Ave #3, Montesano, WA 98563 | Washington | Jail | 360-964-1717 | Click Here |
| Jefferson County Jail | Kennewick | 7122 W Okanogan Pl, Kennewick, WA 99336 | Washington | Jail | 509-783-1451 | Click Here |
| Lincoln County Jail | Davenport | 404 Sinclair St, Davenport, WA 99122 | Washington | Jail | 509-725-3501 | Click Here |
| Ferry County Jail | Republic | 165 N Jefferson St, Republic, WA 99166 | Washington | Jail | 509-775-2906 | Click Here |
| Columbia County Jail | Dayton | 341 E Main St #1, Dayton, WA 99328 | Washington | Jail | 509-382-2518 | Click Here |
| San Juan County Jail | Friday Harbor | 96 2nd St N, Friday Harbor, WA 98250 | Washington | Jail | 360-378-4151 | Click Here |
| Klickitat County Jail | Goldendale | 205 S Columbus Ave # 6, Goldendale, WA 98620 | Washington | Jail | 509-773-3666 | Click Here |
| Kittitas County Jail | Ellensburg | 307 W Umptanum RD, Ellensburg WA 98926 | Washington | Jail | 509-962-7525 | Click Here |
| Skamania County Jail | Stevenson | 200 Vancouver Ave, Stevenson, WA 98648 | Washington | Jail | 509-427-5047 | Click Here |
| Snohomish County Jail | Everett | 3025 Oakes Ave, Everett, WA 98201 | Washington | Jail | 425-388-3395 | Click Here |
| Spokane County Jail | Spokane | 1100 W Mallon Ave, Spokane, WA 99260 | Washington | Jail | 509-477-2278 | Click Here |
| Stevens County Jail | Colville | 215 S Oak St # 108, Colville, WA 99114 | Washington | Jail | 509-684-5296 | Click Here |
| Wahkiakum County Jail | Cathlamet | 64 Main Street, Cathlamet, WA 98612 | Washington | Jail | 360-795-3242 | Click Here |
| Franklin County Jail | Pasco | 1016 N 4th Ave, Pasco, WA 99301 | Washington | Jail | 509-545-3549 | Click Here |
| Garfield County Jail | Pomeroy | 789 Main St, Pomeroy, WA 99347 | Washington | Jail | 509-843-3493 | Click Here |
| Whatcom County Jail | Bellingham | 311 Grand Avenue, Bellingham, WA 98225 | Washington | Jail | 360-778-6600 | Click Here |
| Whitman County Jail | Colfax | 411 N Mill St, Colfax, WA 99111 | Washington | Jail | 509-397-6266 | Click Here |
| Lewis County Jail | Chehalis | 28 SW Chehalis Ave, Chehalis, WA 98532 | Washington | Jail | 360-748-9241 | Click Here |
Unable to Locate an Inmate in Washington State
The Washington State Department of Corrections operates and manages the prisons in Washington. If you have a loved one in the Washington corrections department as an inmate or suspect that someone you love has been arrested, then it is important to know some basic DOC information for the area. This not only makes finding someone much easier, but allows you to know the important rules and regulations that apply to a specific facility. DOC information not only includes an inmate number, which will be necessary for visitation and correspondence, but for basic information about the actual facility. Each facility in Washington will have a different process for the various needs of each inmate. If you wish to write a letter, send cards, or books, some facilities will only allow certain ones and all will be searched. While some facilities allow you to add money to the books during a visit, others will require a money order to be mailed in with the inmate ID number.
Visiting hours and how to schedule a visit can also vary greatly between facilities. Having the DOC information, you need will make the situation easier to handle from the start. DOC information can also provide you with the correct address and department when different types of correspondence is necessary. This can include finding out about transfers, setting up things when an inmate is released, and even finding out what charges may be pending or even the length of a sentence. Much of this can be found on the links provided on the site.
If you are unable to locate an inmate in Washington state then help is available. If you are unable to locate an inmate in Washington, but know which facility the person is in, InmatesPlus can help you get information for specific facilities. This can include the address for the facility and the related case information that is available for a specific inmate if you have either a full name or an inmate ID number. This can be important for being able to contact a loved one or stay in contact if the person has been moved. The information that is available for the general public is also available on each individual site. However, some people face a different problem, that of not being able to locate an inmate in Washington that they need to keep track of because they are a victim or the person could be a problem upon release.
If you need to locate a prisoner in Washington, but you are not sure where they are located, then try VINELink. VINELink is a free, third-party site that offers up to date information for inmates that is updated each day. Information about a release date, charges, and any other available information is free to access 24 hours a day, 7 days a week. All that is required is a registration, but all information remains confidential. This is great for keeping track of family members or those who may have caused you to be a victim. The best part is if you are keeping track of a particular person, you can sign up for notifications via phone, text, or email to be updated with any changes. This offers peace of mind.