Search by Name
Oregon Inmate Search
State Prison Search
OR DOC Information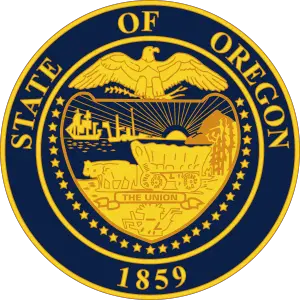 Authority: Oregon Department of Corrections
Website: https://www.oregon.gov/doc/
Address: 2575 Center St NE, Salem, OR 97301
Phone: (503) 945-9090
List of Jails and Prisons in Oregon
| Name | City | Address | State | Type | Phone Number | Locator Link |
| --- | --- | --- | --- | --- | --- | --- |
| Federal Correctional Institution, Sheridan | Sheridan | 27072 SW Ballston Rd, Sheridan, OR 97378, USA | Oregon | Federal | 503-843-4442 | |
| Coffee Creek Correctional Facility | Wilsonville | 24499 SW Grahams Ferry Road, Wilsonville, Oregon 97070 | Oregon | Prison | 503-570-6400 | |
| Columbia River Correctional Institution | Portland | 9111 NE Sunderland Ave, Portland, OR 97211 | Oregon | Prison | 503-280-6646 | |
| Deer Ridge Correctional Institution | Madras | 3920 E Ashwood Rd, Madras, OR 97741 | Oregon | Prison | 541-325-5999 | |
| Eastern Oregon Correctional Institution | Pendleton | 2500 Westgate, Pendleton, OR 97801 | Oregon | Prison | 541-276-0700 | |
| Mill Creek Correctional Facility | Salem | 5465 Turner Rd SE, Salem, OR 97317 | Oregon | Prison | 503-378-2600 | |
| Oregon State Correctional Institution | Salem | 3405 Deer Park Dr SE, Salem, OR 97310 | Oregon | Prison | 503-373-0125 | |
| Oregon State Penitentiary | Salem | 2605 State St, Salem, OR 97310 | Oregon | Prison | 503-378-2453 | |
| Powder River Correctional Facility | Baker City | 3600 13th St, Baker City, OR 97814 | Oregon | Prison | 541-523-6680 | |
| Santiam Correctional Institution | Salem | 4005 Aumsville Hwy SE, Salem, OR 97317 | Oregon | Prison | 503-378-5808 | |
| Shutter Creek Correctional Institution | North Bend | 95200 Shutters Landing Ln, North Bend, OR 97459 | Oregon | Prison | 541-756-6666 | |
| Snake River Correctional Institution | Ontario | 777 Stanton Blvd, Ontario, OR 97914 | Oregon | Prison | 541-881-5000 | |
| South Fork Forest Camp | Tillamook | 48300 Wilson River Hwy, Tillamook, OR 97141 | Oregon | Prison | 503-842-2811 | |
| Two Rivers Correctional Institution | Umatilla | 82911 Beach Access Rd, Umatilla, OR 97882 | Oregon | Prison | 541-922-2001 | |
| Warner Creek Correctional Facility | Lakeview | 20654 Rabbit Hill Rd, Lakeview, OR 97630 | Oregon | Prison | 541-947-8200 | |
| Grant County Jail | Marion | 214 E 4th St, Marion, IN 46952 | Oregon | Jail | 765-668-6583 | |
| Clackamas County Jail | Oregon City | 2206 Kaen Rd, Oregon City, OR 97045 | Oregon | Jail | 503-722-6777 | |
| Tillamook County Jail | Tillamook | 5995 Long Prairie Rd, Tillamook, OR 97141 | Oregon | Jail | 503-842-2561 | |
| Josephine County Jail | Grants Pass | 1901 NE F St, Grants Pass, OR 97526 | Oregon | Jail | 541-474-5140 | |
| Baker County Jail | Baker City | 3410 K St, Baker City, OR 97814 | Oregon | Jail | 541-523-6415 | |
| Washington County Jail | Hillsboro | 215 SW Adams Ave, Hillsboro, OR 97123 | Oregon | Jail | 503-846-2700 | |
| Linn County Jail | Albany | 1115 SE Jackson St, Albany, OR 97322 | Oregon | Jail | 541-967-3901 | |
| Columbia County Jail | St Helens | 901 Port Ave, St Helens, OR 97051 | Oregon | Jail | 503-366-4630 | |
| Polk County Jail | Dallas | 884 SE Jefferson St, Dallas, OR 97338 | Oregon | Jail | 503-623-9254 | |
| Klamath County Jail | Klamath Falls | 3201 Vandenberg Ave, Klamath Falls, OR 97603 | Oregon | Jail | 541-883-4197 | |
| Crook County Jail | Prineville | 400 NE 3rd St, Prineville, OR 97754 | Oregon | Jail | 541-416-3620 | |
| Malheur County Jail | Vale | 151 B Street West, Vale, OR 97918 | Oregon | Jail | 541-473-5510 | |
| Jackson County Jail | Medford | 787 W 8th St, Medford, OR 97501 | Oregon | Jail | 541-774-6850 | |
| Yamhill County Jail | McMinnville | 535 NE 5th St, McMinnville, OR 97128 | Oregon | Jail | 503-434-7507 | |
| Lincoln County Jail | Newport | 251 W Olive St, Newport, OR 97365 | Oregon | Jail | 541-265-4277 | |
Unable to Locate an Inmate in Oregon
If you are interested in general DOC information like how to keep in contact with inmates, scheduling visits, or placing money on the books, InmatesPlus can help with pages with the type of allowable items, how to stay in contact, and even appropriate topics and benefits of keeping contact. While some specifics may vary from state to state or facility to facility, these pages can provide you an idea of what DOC information is needed and how to best help someone who is serving time. Specific to keeping in touch with inmates, this is an important part of rehabilitation. Inmates who hear, with regularity, from friends and family on the outside, tend to have more to look forward to when they are released. This can include phone calls, written letters, e-mail where available, and even books to read or money placed on their account. Each little act to keep an inmate connected to the outside world is helpful.
DOC information is important whether you know someone who has been arrested or simply suspect someone has been arrested or has been moved to a local facility. DOC information can vary greatly from state to state and even between facilities. When you need to find specific information, it is best to start with the specific facility which is listed by state on InmatesPlus.com. The specific information about an inmate can be found with an inmate ID number and/or a full legal name, though some facilities will provide a general list with just a last name.
When you need information on an inmate, but have nowhere to start beyond a state and a name, then InmatesPlus can help. When you are unable to locate an inmate in Oregon, yet know the general area that they are located in, InmatesPlus offers links to every facility that is available in the state of Oregon. These links can provide specific information about a facility and an inmate as long as you have an inmate ID or a full legal name. If this is not the type of information you need then other options exist.
VINELink is a separate third party site that can help if you are unable to locate an inmate in Oregon. VINELink requires registration for use, but stands by that information remaining confidential. Initially, VINELink was started for victims of crime, known as the Victim Information and Notification Everyday site. Designed to help victims find peace of mind following a crime, this site is updated once every 24 hours. Though the site was designed as a site for victims, it is open to all users. All you need is an inmate name or number and preferably a state, but this is not completely necessary. The site then provides all the public information available on that particular inmate. This may include a mug shot, the date of sentencing, sentence length, charges, and more. It takes very little information to locate an inmate, why not gain the peace of mind you want with the information you richly deserve.