Search by Name
Colorado Inmate Search
State Prison Search
CO DOC Information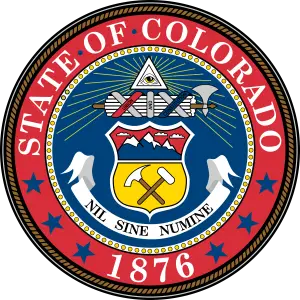 Authority: Colorado Department of Corrections
Website: https://www.colorado.gov/cdoc/
Address: 1250 Academy Park Loop, Colorado Springs, CO 80910
Phone: (719) 226-4991
List of Jails and Prisons in Colorado
| Name | City | Address | State | Type | Phone Number | Locator Link |
| --- | --- | --- | --- | --- | --- | --- |
| United States Penitentiary, Florence ADX | Florence | 5880 CO-67, Florence, CO 81226, USA | Colorado | Federal | 719-784-9454 | Click Here |
| United States Penitentiary, Florence High | Florence | 5880 CO-67, Florence, CO 81226, USA | Colorado | Federal | 719-784-9454 | Click Here |
| Federal Correctional Institution, Englewood | Littleton | 9595 W Quincy Ave, Littleton, CO 80123, USA | Colorado | Federal | 303-763-4300 | Click Here |
| Federal Correctional Institution, Florence | Florence | 5880 CO-67, Florence, CO 81226, USA | Colorado | Federal | 719-784-9454 | Click Here |
| Federal Prison Camp, Englewood | Littleton | 9595 W Quincy Ave, Littleton, CO 80123 | Colorado | Camp | 303-763-4300 | Click Here |
| Federal Prison Camp, Florence | Florence | 5880 HWY 67, Florence, CO 81226, USA | Colorado | Camp | 719-784-9100 | Click Here |
| Arrowhead Correctional Center | Canon City | 57500 US-50, Canon City, CO 81212 | Colorado | Prison | 719-269-5601 | Click Here |
| Arkansas Valley Correctional Facility | Ordway | 12750 Highway 96 at Lane 13 Ordway, CO 81034 | Colorado | Prison | 719-267-3520 | Click Here |
| Buena Vista Correctional Complex | Buena Vista | 15125 Highway 24 & 285 Buena Vista, CO 81211 | Colorado | Prison | 719-395-2404 | Click Here |
| Colorado Correctional Center (Camp George West) | Golden | 15445 South Golden Road. Golden, CO 80401 | Colorado | Prison | 303-273-1620 | Click Here |
| Centennial Correctional Facility | Canon City | 600 Evans Rd, Canon City, CO 81212 | Colorado | Prison | 719-269-4810 | Click Here |
| Colorado State Penitentiary | Canon City | 50 Evans Rd, Canon City, CO 81212 | Colorado | Prison | 719-269-5120 | Click Here |
| Colorado Territorial Correctional Facility | Canon City | 275 West US Highway 50 Canon City, CO 81215 | Colorado | Prison | 719-275-4181 | Click Here |
| Delta Correctional Center | Delta | 11363 Lockhart Road Delta, CO 81416 | Colorado | Prison | 970-874-7614 | Click Here |
| Denver Reception & Diagnostic Center | Denver | 10900 Smith Road Denver, CO 80239 | Colorado | Prison | 303-371-4804 | Click Here |
| Denver Women's Correctional Facility | Denver | 3600 Havana St. Denver, CO 80239 | Colorado | Prison | 303-371-4804 | Click Here |
| Fremont Correctional Facility | Canon City | 600 Evans Rd, Canon City, CO 81212 | Colorado | Prison | 719-269-5002 | Click Here |
| Four Mile Correctional Center | Canon City | E US Highway 50 & Evans Blvd Canon City, CO 81212 | Colorado | Prison | 719-269-5601 | Click Here |
| Limon Correctional Facility | Limon | 49030 State Hwy 71 South Limon, CO 80826 | Colorado | Prison | 719-775-9221 | Click Here |
| La Vista Correctional Facility | Pueblo | 1401 W. 17th Street Pueblo, CO 81003 | Colorado | Prison | 719) 544-4800 | Click Here |
| Rifle Correctional Center | Rifle | 200 County Road 219 Rifle, CO 81650 | Colorado | Prison | 970-625-7578 | Click Here |
| Skyline Correctional Center | Canon City | 600 Evans Rd, Canon City, CO 81215 | Colorado | Prison | 719-269-5601 | Click Here |
| San Carlos Correctional Facility | Pueblo | 1410 W. 13th St. Pueblo, CO 81003 | Colorado | Prison | 719-544-4800 | Click Here |
| Sterling Correctional Facility | Sterling | 12101 Hwy 61 Sterling, CO 80751 | Colorado | Prison | 970-521-5010 | Click Here |
| Trinidad Correctional Facility | Model | 21000 Highway 350 East Model, CO 81059 | Colorado | Prison | 719-845-3226 | Click Here |
| Youthful Offender System | Pueblo | 1300 West 13th Street Pueblo, CO 81003 | Colorado | Prison | 719-544-4800 | Click Here |
| Bent County Correctional Facility | Las Animas | 11560 Road FF75 Las Animas, CO 81054 | Colorado | Prison | 719-456-2610 | Click Here |
| Cheyenne Mountain Re-entry Center | Colorado Springs | 2925 E. Las Vegas Street Colorado Springs, CO 80906 | Colorado | Prison | 719-390-0125 | Click Here |
| Crowley County Correctional Facility | Olney Springs | 6564 State Highway 96 Olney Springs, CO 81062 | Colorado | Prison | 719) 267-3548 | Click Here |
| Kit Carson Correctional Center | Burlington | 49777 County Road V, Burlington, CO 80807 | Colorado | Prison | 719-346-9450 | Click Here |
| Alamosa County Jail | Alamosa | 1315 17th St, Alamosa, CO 81101 | Colorado | Jail | 719-589-5787 | Click Here |
| Archuleta County Jail | Pagosa Springs | 777 CR 600 P.O. Box 638 Pagosa Springs, CO 81147 | Colorado | Jail | 970-264-8430 | Click Here |
| Bent County Jail | Las Animas | 11100 County Road GG.5 Las Animas, Colorado 81054 | Colorado | Jail | 719-456-1363 | Click Here |
| Boulder County Jail | Boulder | 3200 Airport Rd, Boulder, CO 80301 | Colorado | Jail | 303-441-4650 | Click Here |
| Broomfield Police Detention | Broomfield | 11600 Ridge Parkway Broomfield, CO 80021 | Colorado | Jail | 720-887-2000 | Click Here |
| Cheyenne County Jail | Cheyenne Wells | 1 E 1st St N, Cheyenne Wells, CO 80810 | Colorado | Jail | 719-767-5633 | Click Here |
| Clear Creek County Jail | Georgetown | 405 Argentine St. PO Box 2000 Georgetown, CO 80444 | Colorado | Jail | 303-679-2376 | Click Here |
| Conejos County Jail | Antonito | 14044 CO RD G.5 Antonito, Colorado 81120 | Colorado | Jail | 719-376-2196 | Click Here |
| Costilla County Jail | San Luis | 103 Gasper Street San Luis, CO 81152 | Colorado | Jail | 719-672-0673 | Click Here |
| Custer County Jail | Westcliffe | P.O.Box 1489 Westcliffe, CO 81252 | Colorado | Jail | 719-783-2270 | Click Here |
| Delta County Jail | Delta | 555 Palmer Street PO Box 172 Delta, CO 81416 | Colorado | Jail | 970-874-2000 | Click Here |
| Denver County Jail | Denver | P.O. Box 1108 Denver, CO 80201 | Colorado | Jail | 720-913-1311 | Click Here |
| Douglas County Jail | Castle Rock | 4000 Justice Way, Castle Rock, CO 80109 | Colorado | Jail | 303-660-7505 | Click Here |
| Eagle County Jail | Eagle | 885 Chambers Ave, Eagle, CO 81631 | Colorado | Jail | 970-328-8500 | Click Here |
| Elbert County Jail | Kiowa | 751 Ute Ave, Kiowa, CO 80117 | Colorado | Jail | 303-621-2027 | Click Here |
| Fremont County Jail | Canon City | 100 Justice Center Rd, Canon City, CO 81212 | Colorado | Jail | 719-276-5555 | Click Here |
| Garfield County Jail | Glenwood Springs | 107 8th St, Glenwood Springs, CO 81601 | Colorado | Jail | 970-945-0453 | Click Here |
| Gilpin County Jail | Black Hawk | 2960 Dory Hill Rd # 300, Black Hawk, CO 80422 | Colorado | Jail | 303-582-3576 | Click Here |
| Grand County Jail | Hot Sulphur Springs | 670 Spring St, Hot Sulphur Springs, CO 80451 | Colorado | Jail | 970-725-3343 | Click Here |
| Gunnison County Jail | Gunnison | 510 W Bidwell Ave, Gunnison, CO 81230 | Colorado | Jail | 970-641-1108 | Click Here |
| Jackson County Jail | Walden | 396 LaFever St, Walden, CO 80480 | Colorado | Jail | 970-723-4242 | Click Here |
| Kit Carson County Jail | Burlington | 251 16th St, Burlington, CO 80807 | Colorado | Jail | 719-346-7006 | Click Here |
| Lake County Jail | Leadville | 505 Harrison Ave, Leadville, CO 80461 | Colorado | Jail | 719-486-1249 | Click Here |
| Larimer County Jail | Fort Collins | 2405 Midpoint Drive, Fort Collins, CO 80525 | Colorado | Jail | 970-498-5200 | Click Here |
| Lincoln County Jail | Hugo | 103 3rd Avenue PO Box 10 Hugo, CO 80821 | Colorado | Jail | 719-743-2426 | Click Here |
| Mesa County Jail | Grand Junction | 215 Rice Street Grand Junction, CO 81501 | Colorado | Jail | 970-244-3500 | Click Here |
| Moffat County Jail | Craig | 800 West 1st Street, Ste. 100 Craig, Colorado 81625 | Colorado | Jail | 970-824.4498 | Click Here |
| Montezuma County Jail | Cortez | 730 East Driscoll Street Cortez, CO 81321 | Colorado | Jail | 970-564-4971 | Click Here |
| Montrose County Jail | Montrose | 1200 North Grand Avenue Montrose, CO 81401 | Colorado | Jail | 970-252-4071 | Click Here |
| Morgan County Jail | Decatur | 119 Lee St NE, Decatur, AL 35601 | Colorado | Jail | 256-351-4800 | Click Here |
| Otero County Jail | La Junta | 222 East 2nd La Junta CO 81050 | Colorado | Jail | 710-384-2272 | Click Here |
| Park County Jail | Fairplay | 1180 CR 16 P.O. Box 604 Fairplay, CO 80440 | Colorado | Jail | 719-836-2494 | Click Here |
| Pueblo County Jail | Pueblo | 909 Court Street Pueblo, CO 81003 | Colorado | Jail | 719-583-6125 | Click Here |
| Rio Blanco County Jail | Meeker | 555 Main Street, Meeker, CO 81641 | Colorado | Jail | 970-878-9400 | Click Here |
| Rio Grande County Jail | Del Norte | 640 Cherry Street Del Norte, CO 81132 | Colorado | Jail | 719-657-4000 | Click Here |
| Routt County Jail | Steamboat Springs | 2025 Shield Drive Steamboat Springs, CO 80487 | Colorado | Jail | 970-879-1090 | Click Here |
| San Miguel County Jail | Telluride | 684 County Road 63L Telluride, CO 81435 | Colorado | Jail | 970-728-1911 | Click Here |
| Summit County Jail | Breckenridge | 501 North Park Ave. Breckenridge, CO 80424-0210 | Colorado | Jail | 970-453-2232 | Click Here |
| Teller County Jail | Divide | 288 Weaverville Rd, Divide, CO 80814 | Colorado | Jail | 719-687-7770 | Click Here |
| Washington County Jail | Akron | 26861 U.S. Highway 34 Akron, CO 80720 | Colorado | Jail | 970-345-2244 | Click Here |
| Weld County Jail | Greeley | 2110 O St, Greeley, CO 80631 | Colorado | Jail | 970-356-4015 | Click Here |
| Yuma County Jail | Wray | 310 Ash Street, Suite G Wray, CO 80758 | Colorado | Jail | 970-332-4805 | Click Here |
Unable to Locate an Inmate in Colorado
If you are unable to locate an inmate in Colorado, we have the links you need to get the information that offers you peace of mind. InmatesPlus provides links on every facility with a website in Colorado that houses inmates. Not only can you check out specific information through the county or state websites, but you can find forms that will help you do almost everything from scheduling a visit to adding money to an inmate account or corresponding with those who are incarcerated. While it may seem like this information would be easy to find or transfer from each facility, this is not necessarily true. InmatesPlus makes it simple to find what you need anytime, day or night.
Additionally, if you are unable to locate an inmate in Colorado, all you need is a full, legal name. Then, plug that information into VINELink, a third-party site, and receive all the information available on a specific inmate. While you are required to register for VINELink, all information is confidential. VINELink can offer information about an inmate's sentence length, release date, charges, and provide peace of mind for victims and family members who want to keep track of someone. So, if you are unable to locate an inmate in Colorado, but need that type of information, start here and gain the necessary resources. Once you have located the information you need, InmatesPlus can help you learn the ins and outs of a particular facility and how to accomplish what you need.
DOC information can refer to many things. For most, DOC information refers to things like sentence length, potential release date, and what crimes a person was sentence for or is being held on, but it can also refer to basic information about a facility and how to do what is needed to help or keep track of a given inmate. All of this information can be found by starting with InmatesPlus. Every facility that offers a website in Colorado is linked and basic information can be located through those sites. However, if you need basic information that can be generalized to the majority of facilities, that can be found on InmatesPlus. There are times you need basic DOC information, such as an address or general information about sending inmates money to add to the commissary or sending reading materials and letters.
InmatesPlus can provide the basics and though specifics should always be checked with the actual facility, this can give you a strong understanding of what is and is not allowable. This can also help you know what to expect when dealing with the DOC in Colorado and other states. DOC information is available all over the internet, but gathering all that information together in a single resource makes it much easier to locate and keep track of a single person. Make your life easier by using InmatesPlus as a go to resource that answers almost any question you have about a specific facility and links you to answers for those that cannot be answered in general.