Search by Name
Maine Inmate Search
State Prison Search
ME DOC Information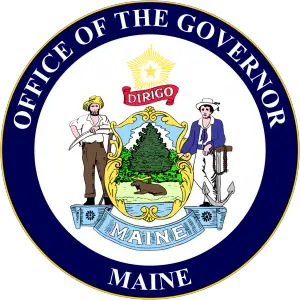 List of Jails and Prisons in Maine
| Name | City | Address | State | Type | Phone Number | Locator Link |
| --- | --- | --- | --- | --- | --- | --- |
| Bolduc Correctional Facility | Warren | 516 Cushing Rd, Warren, ME 04864 | Maine | Prison | 207-273-5123 | Click Here |
| Charleston Correctional Facility | Charleston | 1202 Dover Rd, Charleston, ME 04422 | Maine | Prison | 207-285-0800 | Click Here |
| Downeast Correctional Facility | Machiasport | 64 Base Rd, Machiasport, ME 04655 | Maine | Prison | 207-255-1100 | Click Here |
| Maine Correctional Center | Windham | 17 Mallison Falls Road Windham Maine 04062 | Maine | Prison | 207-893-7000 | Click Here |
| Maine State Prison | Warren | 807 Cushing Road Warren ME 04864 | Maine | Prison | 207-273-5300 | Click Here |
| Southern Maine Re-entry Center | Windham | 230 River Rd, Windham, ME 04062 | Maine | Prison | 207-490-5205 | Click Here |
| Hancock County Jail | Ellsworth | 50 State St, Ellsworth, ME 04605 | Maine | Jail | 207-667-7588 | Click Here |
| Penobscot County Jail | Bangor | 85 Hammond St, Bangor, ME 04401 | Maine | Jail | 207-947-4585 | Click Here |
| Piscataquis County Jail | Dover-Foxcroft | 52 Court St, Dover-Foxcroft, ME 04426 | Maine | Jail | 207-564-6505 | Click Here |
| Somerset County Jail | Madison | 131 E Madison Rd, Madison, ME 04950 | Maine | Jail | 207-474-7409 | Click Here |
| Aroostook County Jail | Houlton | 15 Broadway, Houlton, ME 04730 | Maine | Jail | 207-532-7317 | Click Here |
| York County Jail | Alfred | 1 Layman Way, Alfred, ME 04002 | Maine | Jail | 803-628-3059 | Click Here |
Unable to Locate an Inmate in Maine
Having a loved one in jail or prison can bring on many feelings for those left on the outside. While no one would wish prison on anyone else, it is a sad fact of life that sometimes it happens. When the time comes for your loved one to enter prison or a loved one is being held in jail awaiting a trial or sentence, there is a great deal information that needs to be gathered. This basic information about how to keep contact with an inmate, what items can or cannot be mailed, and even how to provide extra money for the person is commonly referred to as DOC information. DOC information can range from simple things like the mailing address and phone number to details about what information is available about a given inmate to the general public.
This information is important if your loved one or friend is currently behind bars. InmatesPlus has made finding the DOC information you need much easier. Once you are aware of the facility in which your friend of loved one is housed, simply find the link on the appropriate state page on InmatesPlus. This link will allow you to look up a given inmate with an inmate ID number or a legal name and gather the information that is available to the public. This tends to include the inmate's charges, possibly a sentence, and a mugshot. Information about how to schedule a visit, add money to the books, or even how to address a letter to an inmate may also be included.
There are times when someone may need to find someone who is in the prison system. If you are unable to locate an inmate in Maine, then InmatesPlus can help in a couple of realistic ways. If you are unable to locate an inmate in Maine, yet have a full legal name, inmate ID number and know the facility in which they are located or have it narrowed down to a couple options, then links to the facilities are conveniently located on the site by state. Click any of the links to search for the inmate at a given facility. However, if you are still unable to locate an inmate in Maine, then using a third party site called VINELink may help.
VINELink is also linked on InmatesPlus for easy access. VINELink was originally designed for victims of crimes, known as Victim Information and Notification Everyday. This site is free to use, but requires a confidential registration upon first use. The site then provides information on the inmate using either a legal name or inmate ID number. VINELink allows the user to look up a mugshot, charges filed, the outcome of cases, and even the sentence received. This information is useful for victims of crime as it offers peace of mind over when a person may be released and the outcome of the case. Additionally, InmatesPlus can offer information once an inmate is located that covers how to write a letter to someone who is incarcerated, schedule a visit, or even add money to their account if the person is a friend of loved one. All this information is a few clicks away.