Search by Name
New Jersey Inmate Search
State Prison Search
NJ DOC Information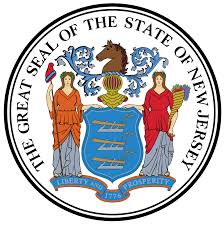 List of Jails and Prisons in New Jersey
| Name | City | Address | State | Type | Phone Number | Locator Link |
| --- | --- | --- | --- | --- | --- | --- |
| Federal Correctional Institution, Fairton | Fairton | 655 Fairton Millville Rd, Fairton, NJ 08320, USA | New Jersey | Federal | 856-453-1177 | Click Here |
| Federal Correctional Institution, Fort Dix | Fort Dix | 5756 Hartford St & Pointville Road, Fort Dix, NJ 08640, United States | New Jersey | Federal | 609-723-1100 | Click Here |
| Adult Diagnostic and Treatment Center | Avenel | 8, Production Way, Avenel, NJ 07001 | New Jersey | Prison | 732-574-2250 | Click Here |
| A. C. Wagner Youth Correctional Facility | Chesterfield | 452 Ward Ave, Chesterfield, NJ 08515 | New Jersey | Prison | 609-298-0500 | Not Available |
| Bayside State Prison | Leesburg | 4293 Rte 47, Leesburg, NJ 08327 | New Jersey | Prison | 856-785-0040 | Not Available |
| Central Reception and Assignment Facility | Trenton | Stuyvesant Ave, Trenton, NJ 08628 | New Jersey | Prison | 609-777-5754 | Not Available |
| East Jersey State Prison | Rahway | 1100 Woodbridge Rd, Rahway, NJ 07065 | New Jersey | Prison | 732-499-5010 | Not Available |
| Edna Mahan Correctional Facility for Women | Clinton | 30 County Rd 513, Clinton, NJ 08809 | New Jersey | Prison | 908-735-7111 | Not Available |
| Garden State Youth Correctional Facility | Crosswicks | 55 Hogback Rd, Crosswicks, NJ 08515 | New Jersey | Prison | 609-298-6300 | Not Available |
| Mid-State Correctional Facility | Fort Dix | 8401 Range Rd, Fort Dix, NJ 08640 | New Jersey | Prison | 609-723-4221 | Not Available |
| Mountainview Youth Correctional Facility | Annandale | 31 Petticoat Ln, Annandale, NJ 08801 | New Jersey | Prison | 908-638-6191 | Not Available |
| New Jersey State Prison | Trenton | 100 Cass St, Trenton, NJ 08608 | New Jersey | Prison | 609-292-9700 | Click Here |
| Northern State Prison | Newark | 168 Frontage Rd, Newark, NJ 07114 | New Jersey | Prison | 973-465-0068 | Not Available |
| Southern State Correctional Facility | Delmont | 4295 N Delsea Dr, Delmont, NJ 08314 | New Jersey | Prison | 856-785-1300 | Not Available |
| South Woods State Prison | Bridgeton | 215 S Burlington Rd, Bridgeton, NJ 08302 | New Jersey | Prison | 856-459-7000 | Not Available |
| Atlantic County Jail | Mays Landing | 5060 Atlantic Ave, Mays Landing, NJ 08330 | New Jersey | Jail | 609-645-5855 | Click Here |
| Bergen County Jail | Hackensack | 160 S River St, Hackensack, NJ 07601 | New Jersey | Jail | 201-336-3500 | Click Here |
| Burlington County Jail | Mt Holly | 54 Grant St, Mt Holly, NJ 08060 | New Jersey | Jail | 609-265-5979 | Click Here |
| Camden Couty Jail | Camden | 330 Federal Street, Camden NJ 08101 | New Jersey | Jail | 856-756-2256 | Click Here |
| Cape May County Jail | Cape May Court House | 9 N Main St, Cape May Court House, NJ 08210 | New Jersey | Jail | 609-463-6420 | Click Here |
| Cumberland County Jail | Bridgeton | 54 W Broad St, Bridgeton, NJ 08302 | New Jersey | Jail | 856-453-4894 | Click Here |
| Essex County Jail | Newark | 354 Doremus Ave, Newark, NJ 07105 | New Jersey | Jail | 973-274-7500 | Click Here |
| Hudson County Jail | Kearny | 30-35 Hackensack Avenue Kearny, NJ, 07032 | New Jersey | Jail | 973-491-5500 | Click Here |
| Hunterdon County Jail | Flemington | 71 Park Ave, Flemington, NJ 08822 | New Jersey | Jail | 908-788-1184 | Click Here |
| Mercer County Jail | Lambertville | 1750 River Rd, Lambertville, NJ 08530 | New Jersey | Jail | 609-989-6901 | Click Here |
| Middlesex County Jail | New Brunswick | Apple Orchard Ln & Route 130, New Brunswick, NJ 08902 | New Jersey | Jail | 732-297-3636 | Click Here |
| Monmouth County Jail | Freehold | 2500 Kozloski Road, Freehold, NJ 07728 | New Jersey | Jail | 732-431-6400 | Click Here |
| Morris County Jail | Morristown | P.O. Box 900, Morristown, NJ 07963-0900 | New Jersey | Jail | 973-285-6600 | Click Here |
| Ocean County Jail | Toms River | 114 Hooper Ave, Toms River, NJ 08753 | New Jersey | Jail | 732-929-2043 | Click Here |
| Passaic County Jail | Paterson | 11 Marshall St, Paterson, NJ 07501 | New Jersey | Jail | 973-881-4620 | Click Here |
| Salem County Jail | Woodstown | 125 Cemetery Rd, Woodstown, NJ 08098 | New Jersey | Jail | 856-769-4300 | Click Here |
| Somerset County Jail | Somerville | 40 Grove Street, Somerville, NJ 08876 | New Jersey | Jail | 908-231-7150 | Click Here |
| Sussex County Jail | Newton | 39 High Street, Newton, NJ 07860 | New Jersey | Jail | 973.579.0850 | Click Here |
| Union County Jail | Elizabeth | 10 Elizabethtown Plaza, Elizabeth, NJ 07202 | New Jersey | Jail | 908-558-2600 | Click Here |
| Warren County Jail | Belvidere | 175 County Road 519, Belvidere, NJ 07823 | New Jersey | Jail | 908-475-7900 | Click Here |
Unable to Locate an Inmate in New Jersey
Being unable to locate an inmate in New Jersey can be frustrating. This is true whether you have a friend of family member behind bars or you are a victim that wants to know where someone has ended up and for how long. If you are unable to locate an inmate in New Jersey, then InmatesPlus can help.
If you know the facility that the person was sent to, then all you need is a legal name or an inmate ID number to find out the basic information that is available and a mugshot. This is accomplished by going to the institutions website and doing an inmate search. All the links to prisons and jails in New Jersey are available on InmatesPlus. If you are not sure which jail or prison someone is in or have been unable to locate an inmate in New Jersey in any other way, then VINELink may be helpful. VINELink is also linked on InmatesPlus and serves as a third party site for inmate information.
A simple registration is required, but all information remains confidential. The site is free to use and once an inmate is located, updates can be sent through text, phone, or email as they arrive. VINELink is updated daily for the most recent information available. This may be the best option if you are unable to locate an inmate in New Jersey or other states as needed. There is no need to stay in the dark, find who you are looking for to start the healing or to find peace of mind knowing where your loved one will be so you can keep contact.
Having a friend or family member in jail can be overwhelming, among other emotions. The desire to write to or speak to this person can cause you to wonder where to even begin. This is where we can help. First, you need certain information to be able to get addresses and send appropriate items. This starts with the state and facility in which the inmate is housed. This information can usually be found through a name search on a given facility site or this may be information you already know. The next step is knowing of finding the DOC information that is pertinent to your family member or friend. DOC information includes things like an inmate number, how to send items, and what type of items can be sent to a given facility. This information is important, as some items, like cash or hardcover books are not allowed in some facilities, but are appropriate for others. If you know and follow the rules, your friend or loved one will receive their letters, money on the books, or special items much faster.
The most important thing to include, other than allowable items, is the inmate ID number for the inmate. When an inmate is booked into a facility, each is given specific DOC information that includes a mugshot, a list of charges, and an ID number. This number is needed for all items sent to and from the jail. This serves as a type of tracking and identification system. This number is sometimes available when searching an inmate's name on a specific facility site.