Search by Name
Missouri Inmate Search
State Prison Search
MO DOC Information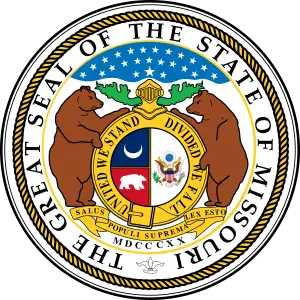 Authority: Missouri Department of Corrections
Website: https://doc.mo.gov/
Address: 2729 Plaza Dr, Jefferson City, MO 65109
Phone: (573) 751-2389
List of Jails and Prisons in Missouri
Name
City
Address
State
Type
Phone Number
Locator Link
US Medical Center for Federal Prisoners, Springfield
Springfield
1900 W Sunshine St, Springfield, MO 65807, USA
Missouri
Administrative
417-862-7041
Click Here
Algoa Correctional Center
Jefferson City
8501 No More Victims Rd, Jefferson City, MO 65101
Missouri
Prison
573-751-3911
Click Here
Boonville Correctional Center
Boonville
1216 E Morgan St, Boonville, MO 65233
Missouri
Prison
660-882-6521
Click Here
Chillicothe Correctional Center
Chillicothe
3151 Litton Rd, Chillicothe, MO 64601
Missouri
Prison
660-646-4032
Click Here
Crossroads Correctional Center
Cameron
1115 SE Pence Rd, Cameron, MO 64429
Missouri
Prison
816-632-2727
Click Here
Eastern Reception, Diagnostic and Correctional Center
Bonne Terre
2727 Highway K, Bonne Terre, MO 63628
Missouri
Prison
573-358-5516
Click Here
Farmington Correctional Center
Farmington
1012 West Columbia Street, Farmington, MO 63640
Missouri
Prison
573-218-7100
Click Here
Fulton Reception and Diagnostic Center
Fulton
1393 Highway O, Fulton, MO 65251
Missouri
Prison
573-592-4040
Click Here
Jefferson City Correctional Center
Jefferson City
8200 No More Victims Rd, Jefferson City, MO 65101
Missouri
Prison
573-751-3224
Click Here
Maryville Treatment Center
Maryville
30227 US-136, Maryville, MO 64468
Missouri
Prison
660-582-6542
Click Here
Missouri Eastern Correctional Center
Pacific
18701 US Highway 66, Pacific, MO 63069
Missouri
Prison
636-257-3322
Click Here
Moberly Correctional Center
Moberly
5201 S Morley St, Moberly, MO 65270
Missouri
Prison
660-263-3778
Click Here
Northeast Correctional Center
Bowling Green
13698 Airport Road, Bowling Green, MO 63334
Missouri
Prison
573-324-9975
Click Here
Ozark Correctional Center
Fordland
929 Honor Camp Ln, Fordland, MO 65652
Missouri
Prison
417-767-4491
Click Here
Potosi Correctional Center
Mineral Point
11593 State Highway O, Mineral Point, MO 63660
Missouri
Prison
573-438-6000
Click Here
South Central Correctional Center
Licking
255 MO-32, Licking, MO 65542
Missouri
Prison
573-674-4470
Click Here
Southeast Correctional Center
Charleston
300 Pedro Simmons Dr, Charleston, MO 63834
Missouri
Prison
573-683-4409
Click Here
Tipton Correctional Center
Tipton
619 N Osage Ave, Tipton, MO 65081
Missouri
Prison
660-433-2031
Click Here
Western Missouri Correctional Center
Cameron
609 E Pence Rd, Cameron, MO 64429
Missouri
Prison
816-632-1390
Click Here
Western Reception, Diagnostic and Correctional Center
St Joseph
3401 Faraon St, St Joseph, MO 64506
Missouri
Prison
816-387-2158
Click Here
Women's Eastern Reception, Diagnostic and Correctional Center
Vandalia
1101 US-54, Vandalia, MO 63382
Missouri
Prison
573-594-6686
Click Here
Greene County Jail
Springfield
1000 N Boonville Ave, Springfield, MO 65802
Missouri
Jail
417-868-4048
Click Here
Grundy County Jail
Trenton
610 Main St, Trenton, MO 64683
Missouri
Jail
660-359-2828 ext. 2
Click Here
Chariton County Jail
Keytesville
307 S Cherry St, Keytesville, MO 65261
Missouri
Jail
660-288-3277
Click Here
Christian County Jail
Ozark
110 W Elm St #70, Ozark, MO 65721
Missouri
Jail
417-581-2332
Click Here
Clark County Jail
Kahoka
518 North Lincoln, Suite 1, Kahoka, MO 63445
Missouri
Jail
660-727-2911
Click Here
Clay County Jail
Liberty
12 S Water St, Liberty, MO 64068
Missouri
Jail
816-407-3750
Click Here
Pemiscot County Jail
Caruthersville
800 Ward Ave # 1, Caruthersville, MO 63830
Missouri
Jail
573-333-4101
Click Here
Stone County Jail
Galena
110 S Maple St, Galena, MO 65656
Missouri
Jail
417-357-6652
Click Here
Sullivan County Jail
Milan
109 N Main St # 9, Milan, MO 63556
Missouri
Jail
660-265-3313
Click Here
Taney County Jail
Forsyth
266 Main St, Forsyth, MO 65653
Missouri
Jail
417-546-7251
Click Here
Texas County Jail
Houston
519 N Grand Ave #101, Houston, MO 65483
Missouri
Jail
417-967-4165
Click Here
Jefferson County Jail
Hillsboro
510 1st Street, Hillsboro, MO 63050
Missouri
Jail
636-797-5301
Click Here
Johnson County Jail
Centerview
278 SW 871st Rd, Centerview, MO 64019
Missouri
Jail
660-747-6469
Click Here
Barry County Jail
Cassville
505 East St, Cassville, MO 65625
Missouri
Jail
417-847-3461
Click Here
Barton County Jail
Lamar
1010 Cherry St, Lamar, MO 64759
Missouri
Jail
417-682-5515
Click Here
Mercer County Jail
Princeton
802 E Main St, Princeton, MO 64673
Missouri
Jail
660-748-3165
Click Here
Miller County Jail
Tuscumbia
1999 MO-52, Tuscumbia, MO 65082
Missouri
Jail
573-369-2341
Click Here
Mississippi County Jail
Charleston
200 W Commercial St, Charleston, MO 63834
Missouri
Jail
573-683-2111
Click Here
Washington County Jail
Potosi
116 W High St, Potosi, MO 63664
Missouri
Jail
573-438-5478
Click Here
Webster County Jail
Marshfield
101 S Crittenden St, Marshfield, MO 65706
Missouri
Jail
417-468-2222
Click Here
Macon County Jail
Macon
101 E Washington St, Macon, MO 63552
Missouri
Jail
660-385-2062
Click Here
Madison County Jail
Fredericktown
124 N Main St, Fredericktown, MO 63645
Missouri
Jail
573-783-2595
Click Here
Clinton County Jail
Plattsburg
207 N Main St #6, Plattsburg, MO 64477
Missouri
Jail
816-539-2156
Click Here
Cole County Jail
Jefferson City
350 E High Street, Jefferson City, MO 65101
Missouri
Jail
573-634-9160
Click Here
Cooper County Jail
Boonville
200 Main St #2, Boonville, MO 65233
Missouri
Jail
660-882-6985
Click Here
Holt County Jail
Oregon
107 S Main St, Oregon, MO 64473
Missouri
Jail
660-446-3305
Click Here
Bollinger County Jail
Marble Hill
202 High St, Marble Hill, MO 63764
Missouri
Jail
573-238-2633
Click Here
Boone County Jail
Columbia
2121 E County Dr, Columbia, MO 65202
Missouri
Jail
573-875-1111
Click Here
Buchanan County Jail
St Joseph
501 Faraon St, St Joseph, MO 64501
Missouri
Jail
816-236-8800
Click Here
Saline County Jail
Marshall
1915 W Arrow St, Marshall, MO 65340
Missouri
Jail
660-886-5511
Click Here
Perry County Jail
Perryville
710 S Kingshighway St, Perryville, MO 63775
Missouri
Jail
573-547-4576
Click Here
Pettis County Jail
Sedalia
333 S Lamine Ave, Sedalia, MO 65301
Missouri
Jail
660-827-0056
Click Here
Pike County Jail
Bowling Green
1600 Business Highway 54 W, Bowling Green, MO 63334
Missouri
Jail
573-324-3202
Click Here
Polk County Jail
Bolivar
113 E Jefferson St, Bolivar, MO 65613
Missouri
Jail
417-777-9020
Click Here
Unable to Locate an Inmate in Missouri
If you are unable to locate an inmate in Missouri it can be frustrating. Whether you are a victim that wants to know exactly where a person is and for how long or a family member who has lost track of someone and want to reconnect, InmatesPlus can help. When you are unable to locate an inmate in Missouri, there are two simple options starting with InmatesPlus. The first is if you know a general area that the inmate is in which would narrow down the possible options for a facility.
InmatesPlus has links to every facility in Missouri with an address and phone number. Simply choose the most likely facility and use a legal name or inmate ID number to see if the person is there. If not move to the next likely facility.
If you are still unable to locate an inmate in Missouri, then look for the VINELink link and register for this third-party site. VINELink is free to use as often as needed and was created for victims, but can be used by anyone. It allows you to search inmates in any given state using only a full legal name or inmate ID number. Once the inmate is found, the user can see a current mugshot, an ID number, charges, and even sentence length. Best of all, the facility has now been located so that you can get into contact with the inmate or track the sentence as a victim. This can offer peace of mind for those on the outside who wish to know the whereabouts of someone who is imprisoned.
When someone is arrested, it can be hard to know where to begin to navigate the penal and justice system. This is much truer for those who have never had to deal with an arrest in a family or with friends kind of situation. It is important to gain as much DOC information as possible, as quickly as possible, but someone unfamiliar with the system may not know where to start. This is where InmatesPlus can be of great benefit. InmatesPlus goes beyond basic DOC information of a name and address to offering real life information for those left behind when an arrest is made. If you are in need of DOC information for a specific facility, simply find the name and click the facility link. Then using the inmates full legal name or inmate ID number, if it is known, look up the inmate. This will provide you with a mugshot and possibly list the charges or conviction if the person has already been to court. Specific facility sites will also offer information on how and when to schedule visits, send money to inmates, or even how calls are made.
If you know the basic DOC information, but desire information about jail or prison in general, then InmatesPlus can help further with a blog that gives information about prisons and jails in general without the sensationalism that is often seen online. Prison and jail can change a life, but knowing what to expect can be helpful for those left behind.