Search by Name
North Carolina Inmate Search
State Prison Search
NC DOC Information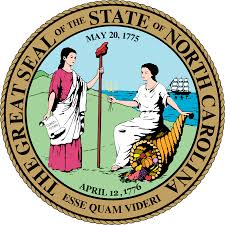 Authority: North Carolina Department of Public Safety
Website: https://www.ncdps.gov/
Address: 512 North Salisbury Street, Raleigh, NC 27604
Phone: (919) 733-2126
List of Jails and Prisons in North Carolina
| Name | City | Address | State | Type | Phone Number | Locator Link |
| --- | --- | --- | --- | --- | --- | --- |
| Federal Correctional Complex, Butner | Butner | 3000 Old 75 Hwy, Butner, NC 27509, USA | North Carolina | Federal | 919-575-5000 | Click Here |
| Rivers Correctional Institution | Winton | 145 Parkers Fishery Rd, Winton, NC 27986 | North Carolina | Private | 252-358-5200 | Click Here |
| Federal Medical Center, Butner | Butner | Old North Carolina Highway 75, Butner, NC 27509, Bahama, NC 27503, United States | North Carolina | Administrative | 919-575-3900 | Click Here |
| Albemarle Correctional Institution | New London | 44150 Airport Road, New London, NC 28127 | North Carolina | Prison | 704-422-3036 | Click Here |
| Alexander Correctional Institution | Taylorsville | 633 Old Landfill Rd, Taylorsville, NC 28681 | North Carolina | Prison | 828-632-1331 | Click Here |
| Avery Mitchell Correctional Institution | Spruce Pine | 600 Amity Park Road, Spruce Pine, NC 28777 | North Carolina | Prison | 828-765-0229 | Click Here |
| Bertie Correctional Institution | Windsor | 218 Cooper Hill Road, Windsor, NC 27983 | North Carolina | Prison | 252-794-8600 | Click Here |
| Caldwell Correctional Center | Lenoir | 480 Pleasant Hill Road, Lenoir, NC 28645 | North Carolina | Prison | 828-726-2509 | Click Here |
| Caledonia Correctional Institution | Tillery | 2787 Caledonia Drive, Tillery, NC 27882 | North Carolina | Prison | 252-826-5621 | Click Here |
| Carteret Correctional Center | Newport | 1084 Orange Street, Newport, NC 28570 | North Carolina | Prison | 252-223-5100 | Click Here |
| Caswell Correctional Center | Blanch | 444 County Home Road, Blanch, NC 27212 | North Carolina | Prison | 336-694-4531 | Click Here |
| Catawba Correctional Center | Newton | 1347 Prison Camp Road, Newton, NC 28658 | North Carolina | Prison | 828-466-5521 | Click Here |
| Central Prison | Raleigh | 1300 Western Boulevard, Raleigh, NC 27606 | North Carolina | Prison | 919-733-0800 | Click Here |
| Columbus Correctional Institution | Whiteville | 1255 Prison Camp Road, Whiteville, NC 28472 | North Carolina | Prison | 910-642-3285 | Click Here |
| Craggy Correctional Center | Asheville | 22 Canoe Lane, Asheville, NC 28804 | North Carolina | Prison | 828-645-5315 | Click Here |
| Craven Correctional Institution | Vanceboro | 600 Alligator Road, Vanceboro, NC 28586 | North Carolina | Prison | 252-244-3337 | Click Here |
| Dan River Prison Work Farm | Blanch | 981 Murray Road, Blanch, NC 27212 | North Carolina | Prison | 336-694-1583 | Click Here |
| Davidson Correctional Center | Lexington | 1400 Thomason Street, Lexington, NC 27292 | North Carolina | Prison | 336-249-7528 | Click Here |
| Eastern Correctional Institution | Maury | 2821 N.C. Highway 903, Maury, NC 28554 | North Carolina | Prison | 252-747-8101 | Click Here |
| Foothills Correctional Institution | Morganton | 5150 Western Avenue, Morganton, NC 28655 | North Carolina | Prison | 828-438-5585 | Click Here |
| Forsyth Correctional Center | Winston-Salem | 307 Craft Drive, Winston-Salem, NC 27105 | North Carolina | Prison | 336-896-7041 | Click Here |
| Franklin Correctional Center | Bunn | 5918 NC Highway 39 South, Bunn, NC 27508 | North Carolina | Prison | 919-496-6119 | Click Here |
| Gaston Correctional Center | Dallas | 520 Justice Court, Dallas, NC 28034 | North Carolina | Prison | 704-922-3861 | Click Here |
| Greene Correctional Institution | Maury | 2699 Hwy. 903, Maury, NC 28554 | North Carolina | Prison | 252-747-3676 | Click Here |
| Harnett Correctional Institution | Lillington | 1210 E. McNeill Street, Lillington, NC 27546 | North Carolina | Prison | 910-893-2751 | Click Here |
| Hoke Correctional Institution | Raeford | 243 Old Hwy 211, Raeford, NC 28376 | North Carolina | Prison | 910-944-7612 | Click Here |
| Hyde Correctional Institution | Fairfield | 620 Prison Road, Fairfield, NC 27826 | North Carolina | Prison | 252-926-1810 | Click Here |
| Johnston Correctional Institution | Smithfield | 510 Turnage Road, Smithfield, NC 27577 | North Carolina | Prison | 919-934-8386 | Click Here |
| Lanesboro Correctional Institution | Polkton | 552 Prison Camp Road, Polkton, NC 28135 | North Carolina | Prison | 704-695-1013 | Click Here |
| Lincoln Correctional Center | Lincolnton | 464 Roper Drive, Lincolnton, NC 28092 | North Carolina | Prison | 704-735-0485 | Click Here |
| Lumberton Correctional Institution | Lumberton | 75 Legend Road, Lumberton, NC 28359 | North Carolina | Prison | 910-618-5574 | Click Here |
| Marion Correctional Institution | Marion | 355 Old Glenwood Road, Marion, NC 28752 | North Carolina | Prison | 828-659-7810 | Click Here |
| Maury Correctional Institution | Hookerton | 2568 Moore Rouse Road, Hookerton, NC 28538 | North Carolina | Prison | 252-747-1400 | Click Here |
| Morrison Correctional Institution | Hoffman | 1573 McDonald Church Road, Hoffman, NC 28347 | North Carolina | Prison | 910-281-3161 | Click Here |
| Mountain View Correctional Institution | Spruce Pine | 545 Amity Park Road, Spruce Pine, NC 28777 | North Carolina | Prison | 828-766-2555 | Click Here |
| Nash Correctional Institution | Nashville | 2869 US 64 Alt., Nashville NC 27856 | North Carolina | Prison | 252-459-4455 | Click Here |
| Neuse Correctional Institution | Goldsboro | 701 Stevens Mill Rd, Goldsboro, NC 27530 | North Carolina | Prison | 919-734-5580 | Click Here |
| New Hanover Correctional Center | Wilmington | 330 Division Dr, Wilmington, NC 28401 | North Carolina | Prison | 910-251-2666 | Click Here |
| North Carolina Correctional Institution for Women | Raleigh | 4287 Mail Service Center, Raleigh, NC 27699-4287 | North Carolina | Prison | 919-733-4340 | Click Here |
| Odom Correctional Institution | 485 Odom Prison Rd | PO Box 36, Jackson, NC 27845-0036 | North Carolina | Prison | 252-534-5611 | Click Here |
| Orange Correctional Center | Hillsborough | 2110 Clarence Walters Road, Hillsborough, NC 27278 | North Carolina | Prison | 919-732-9301 | Click Here |
| Pamlico Correctional Institution | Bayboro | 601 North Third Street, Bayboro, NC 28515 | North Carolina | Prison | 252-745-3074 | Click Here |
| Pasquotank Correctional Institution | Elizabeth | 527 Commerce Drive, Elizabeth City, NC 27906 | North Carolina | Prison | 252-331-4881 | Click Here |
| Pender Correctional Institution | Burgaw | 906 Penderlea Highway, Burgaw, NC 28425 | North Carolina | Prison | 910-259-8735 | Click Here |
| Piedmont Correctional Institution | Salisbury | 1245 Camp Road, Salisbury NC 28147 | North Carolina | Prison | 704-639-7540 | Click Here |
| Polk Correctional Institution | Butner | 1001 Veazey Road, Butner, NC 27509 | North Carolina | Prison | 919-575-3070 | Click Here |
| Randolph Correctional Center | Asheboro | 2760 US 220 Business, Asheboro, NC 27203 | North Carolina | Prison | 336-625-2578 | Click Here |
| Rutherford Correctional Center | Spindale | 549 Ledbetter Road, Spindale, NC 28160 | North Carolina | Prison | 828-286-4121 | Click Here |
| Sampson Correctional Institution | Clinton | 700 Northwest Blvd, US 421 North, Clinton, NC 28328 | North Carolina | Prison | 910-592-2151 | Click Here |
| Sanford Correctional Center | Sanford | 417 Advancement Center Road, Sanford, NC 27330 | North Carolina | Prison | 919-776-4325 | Click Here |
| Scotland Correctional Institution | Laurinburg | 22385 McGirts Bridge Road, Laurinburg, NC 28353 | North Carolina | Prison | 910-844-3078 | Click Here |
| Southern Correctional Institution | Troy | 272 Glen Road, Troy, NC 27371 | North Carolina | Prison | 910-572-3784 | Click Here |
| Swannanoa Correctional Center for Women | Black Mountain | 55 Lake Eden Road, Black Mountain, NC 28711 | North Carolina | Prison | 828-259-6000 | Click Here |
| Tabor Correctional Institution | West Tabor City | 4600 Swamp Fox Highway, West Tabor City, NC 28463 | North Carolina | Prison | 910-653-6413 | Click Here |
| Tyrrell Prison Work Farm | Columbia | Snell Road, Columbia, NC 27925 | North Carolina | Prison | 252-796-1085 | Click Here |
| Wake Correctional Center | Raleigh | 1000 Rock Quarry Road, Raleigh, NC 27610 | North Carolina | Prison | 919-733-7988 | Click Here |
| Warren Correctional Institution | Manson | 379 Collins Road, Manson, NC 27553 | North Carolina | Prison | 252-456-3400 | Click Here |
| Wilkes Correctional Center | North Wilkesboro | 404 Statesville Road, North Wilkesboro, NC 28659 | North Carolina | Prison | 336-667-4533 | Click Here |
| Pamlico County Jail | Bayboro | 200 Main St, Bayboro, NC 28515 | North Carolina | Jail | 252-745-3101 | Click Here |
| Graham County Jail | Robbinsville | 300 Rodney Orr Bypass, Robbinsville, NC 28771 | North Carolina | Jail | 828-479-8650 | Click Here |
| Granville County Jail | Oxford | 143 Williamsboro St, Oxford, NC 27565 | North Carolina | Jail | 919-693-3717 | Click Here |
| Greene County Jail | Snow Hill | 301 N. Greene St., Snow Hill, NC 28580 | North Carolina | Jail | 252-747-3411 | Click Here |
| Halifax County Jail | Halifax | 355 Ferrell Ln, Halifax, NC 27839 | North Carolina | Jail | 252-583-3081 | Click Here |
| Pender County Jail | Burgaw | 104 N Walker St., Burgaw, NC, 28425 | North Carolina | Jail | 910-259-1353 | Click Here |
| Swain County Jail | Bryson City | 95 Brendle St, Bryson City, NC 28713 | North Carolina | Jail | 828-488-0159 | Click Here |
| Transylvania County Jail | Brevard | 153 Public Saftey Way, Brevard, NC 28712 | North Carolina | Jail | 828-884-3147 | Click Here |
| Johnston County Jail | Smithfield | 127 S 2nd St, Smithfield, NC 27577 | North Carolina | Jail | 919-989-5040 | Click Here |
| Beaufort County Jail | Washington | 210 N. Market St., Washington, NC 27889 | North Carolina | Jail | 252-946-7111 | Click Here |
| Mitchell County Jail | Bakersville | 63 Crimson Laurel Cir # 8, Bakersville, NC 28705 | North Carolina | Jail | 828-688-3982 | Click Here |
| Hertford County Jail | Marshall | 348 Medical Park Drive, Marshall, NC 28753 | North Carolina | Jail | 828-649-2721 | Click Here |
| Buncombe County Jail | Asheville | 20 Davidson Dr, Asheville, NC 28801 | North Carolina | Jail | 828-250-4550 | Click Here |
| Rockingham County Jail | Reidsville | 170 NC-65, Reidsville, NC 27320 | North Carolina | Jail | 336-634-3236 | Click Here |
| Perquimans County Jail | Hertford | 110 N Church St # 2, Hertford, NC 27944 | North Carolina | Jail | 252-426-5615 | Click Here |
| Stokes County Jail | Danbury | 1012 Main St, Danbury, NC 27016 | North Carolina | Jail | 336-593-8787 | Click Here |
| Montgomery County Jail | Troy | 111 West Main Street, Troy, N.C. 27371 | North Carolina | Jail | 910-572-1313 | Click Here |
| Union County Jail | Monroe | 3344 Presson Rd, Monroe, NC 28112 | North Carolina | Jail | 704-283-3641 | Click Here |
| Franklin County Jail | Louisburg | 285 T Kemp Rd, Louisburg, NC 27549 | North Carolina | Jail | 919-496-3731 | Click Here |
| Davidson County Jail | Lexington | 110 W Center St, Lexington, NC 27292 | North Carolina | Jail | 336-242-2140 | Click Here |
| Gaston County Jail | Gastonia | 425 Dr M.L.K. Jr. Way, Gastonia, NC 28052 | North Carolina | Jail | 704-869-6800 | Click Here |
| Martin County Jail | Williamston | 305 East Main Street, Williamston, NC 27892 | North Carolina | Jail | 252-789-4500 | Click Here |
| Cabarrus County Jail | Concord | 25 Corban Ave SE, Concord, NC 28025 | North Carolina | Jail | 704-920-3058 | Click Here |
| Camden County Jail | Camden | 117 N Carolina Hwy 343 S, Camden, NC 27921 | North Carolina | Jail | 252-338-5046 | Click Here |
| Yadkin County Jail | Yadkinville | 210 East Hemlock Street, Yadkinville, NC 27055 | North Carolina | Jail | 336-679-4234 | Click Here |
| Anson County Jail | Wadesboro | 119 N Washington St, Wadesboro, NC 28170 | North Carolina | Jail | 704-694-9328 | Click Here |
| Randolph County Jail | Asheboro | 790 New Century Dr, Asheboro, NC 27205 | North Carolina | Jail | 336-318-6625 | Click Here |
| Robeson County Jail | Lumberton | 22 Legend Rd, Lumberton, NC 28358 | North Carolina | Jail | 910-671-3130 | Click Here |
| Scotland County Jail | Laurinburg | 212 Biggs St, Laurinburg, NC 28352 | North Carolina | Jail | 910-277-3166 | Click Here |
| Northampton County Jail | Jackson | 105 Depot St, Jackson, NC 27845 | North Carolina | Jail | 252-534-3901 | Click Here |
Unable to Locate an Inmate in North Carolina
Jails and prisons are far from country club caliber, but they can be made a bit brighter when those on the outside keep contact with inmates. In order to keep contact, you will need basic DOC information such as an address, possibly a phone number to call to schedule visits, and any forms that are required to send packages or schedule those visits. DOC information is not always well organized or easy to find, so InmatesPlus has gathered the information for you and placed it together in an organized manner. If the DOC information you need is available to the general public, it can be found through InmatesPlus. While DOC information can vary between facilities and may change on occasion, InmatesPlus updates as much as possible to keep you well informed.
Once you have found the information you need, you may still be overwhelmed or be uncertain of what to do with all the information. InmatesPlus can help with that as well. Take time to look through the blog articles to understand the importance of keeping contact with inmates while they are serving sentences or awaiting trial. All of this can help both you and your loved one handle a bad situation a bit better. The most important piece of DOC information that you can find is the inmate ID number, this number will be necessary for all correspondence, money added to books, or packages sent, if allowed. This number can often be found on the specific facilities page once a person has been placed into custody.
When you have little information beyond a name to go on and are unable to locate an inmate in North Carolina, then InmatesPlus can help. It can be scary and overwhelming when you are unable to locate an inmate in North Carolina through one of the many institutions, but InmatesPlus streamlines the process with a couple options. The first, if you know the general area in which the inmate was sent is to check specific facility websites in the area. All of these links are found together within InmatesPlus. However, if you are still unable to locate an inmate in North Carolina, then there is still another option. All you need to have knowledge of is a state and name for an inmate, then you can use VINELink to help you locate a specific inmate. This third-party site was created to help victims of crimes track inmates and feel safer.
In fact, VINE stands for Vine Information and Notification Everyday. This site, which is updated every 24 hours is available to all concerned citizens and provides information about the sentence received, time served, and possible release dates. Though the site is free, you must register with all information being kept confidential. There are three ways to use VINELink that includes a toll-free number, mobile app, and website. To take this further, VINE offers the ability to register so that updates on a specific inmate can be sent through email, text, phone or even TTY services. Feel safer or keep track of someone you know.