Send Money to an Inmate
Inmates need money to purchase snacks and personal items from the commissary, and also to pay legal fees and other expenses.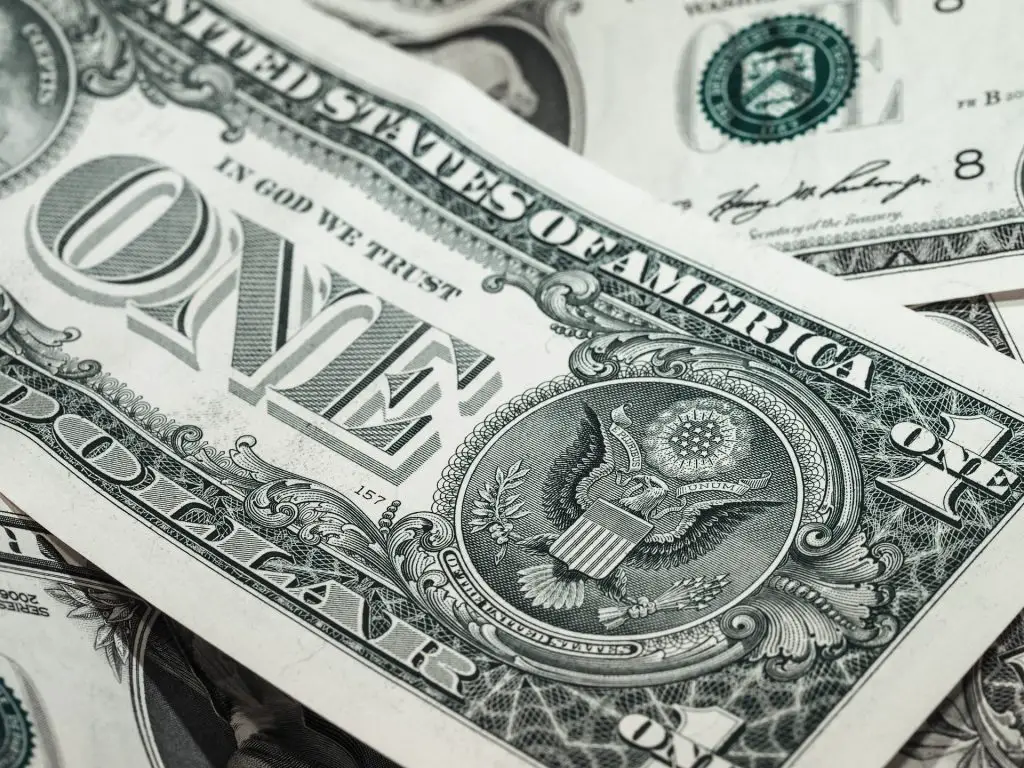 Sending money to an inmate in jail is one of the best ways to support them during their time in lockup. Cash is considered contraband, so inmate funds are held in special bank accounts managed by the correctional facility. Inmates need money to purchase snacks and personal items from the commissary, and also to pay legal fees and other expenses.
There are a variety of ways to deposit money into an inmate's account, and how an inmate can receive money will depend on the rules and regulations specific to the correctional facility where they are being held. To send money to an inmate, you will need to know their full name, inmate identification number assigned by the Department of Corrections, and the location of the facility where they are being held. Money cannot be sent anonymously so you will also need to provide your own identification info.
It is important to carefully read and observe the rules set by the facility where the inmate is held. Some places have a maximum amount that an inmate can receive, or you may be required to be on the inmate's visitation list in order to send money. Use InmatesPlus to find links to the facility where your inmate is held and locate their specific guidelines for sending money.
What Can an Inmate Purchase with Money?

While in jail, an inmate needs money in order to purchase items from commissary. The facility provides basic needs including clothing, linens and three meals per day, but inmates benefit from additional funds for snacks, postage, etc. They may also want to purchase magazine subscriptions, calling cards and some jails charge a monthly fee for cable television.
Rules apply about how money can be used, and inmates might have different sub-accounts for each category of use (i.e. commissary, medical or postage). If an inmate has no money in their account, sometimes necessary items are made available to prisoners by creating a debt. If you wish to send money only to be used for a specific purpose, communicate with the correctional facility about this request.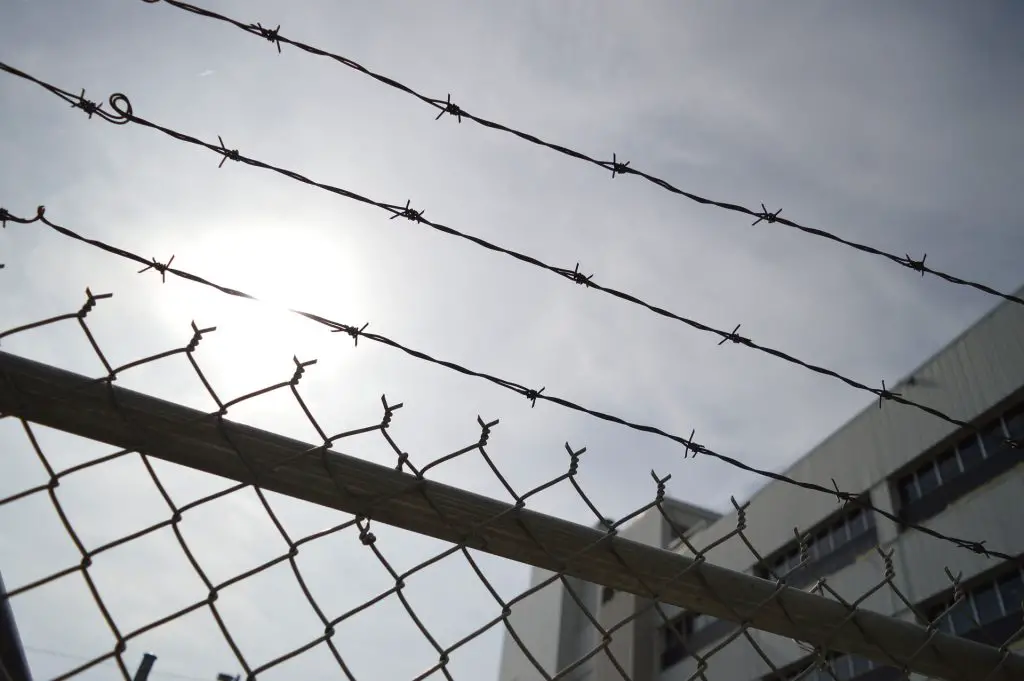 What is Commissary?
Commissary is the general store for inmates in a correctional institution. Usually, commissary orders must be made on assigned days of the week, by filling out an order form similar to purchasing from a catalog. Availability of items depends on the inmate's security level, as well as other factors. Maximum security prisoners have fewer items to choose from.
Examples of commissary items:
Food and beverages – soda, snacks, candy, coffee, instant noodles, beef sticks and other convenient store-type items
Clothing– shoes, socks, undershirts, underwear, bathrobes, rain ponchos for outdoor time
Hygiene and personal care – soap, shampoo, conditioner, toothbrush and toothpaste, hair brushes and combs, vitamins, feminine hygiene products
Writing and postage supplies – stamps, envelopes, paper, pens and pencils
Entertainment – books, magazines, newspapers, music players, playing cards
Tobacco – Only some correctional facilities allow distribution and consumption of tobacco products.
Sending Money to an Inmate through the Mail
Do not send cash, personal or business checks. Make sure enclosed documents also state the inmate's full name and DOC identification number. Most facilities will allow you to send money through the mail by money order or cashier's check, printed with the inmate as the recipient.
Money order
Money orders are issued at the bank, as well as some convenient stores, retailers and check-cashing locations. They can be paid for by cash, debit card or wire transfer. There is no minimum amount required, but money orders cannot be made for more than $1,000.
Send Money to an Inmate Using a Cashier's Check
A cashier's check is similar to a money order but can only be issued by a bank. These are guaranteed funds and can be purchased with bank funds, cash or card.
Deposit Cash at the Facility
Most correctional facilities will have a kiosk in the lobby where you deposit cash directly into the inmate's commissary or trust account.
Deposit Money into an Inmate's Account Using Third Party Services
Sending cash to an inmate can be done using certain third-party services. You will need the inmates full name, location and DOC number. These services charge a small fee (less than $10). Some popular third-party services include:

Western Union – (cash or online) – is a money transfer service used online or at kiosks in certain retailers such as Walgreens, Fred Meyer, Money Tree, Duane Reed, Rite Aid and Safeway. Find locations near you by searching online.
Money Gram – (cash or online) – Money Gram partners with JPay. You can find Money Gram kiosks at different retailers like 7/11, Walmart, CVS Pharmacy and Albertsons. Some facilities associated with Money Gram have a receive code, which the agent at the kiosk can provide you with.
JPay Services – Since managing the inmate bank account system is a large and complicated task, many correctional institutions rely on JPay. A third-party money transfer service, JPay acts as an intermediary between senders and receivers of money in jail. Senders are required to register on the JPay website, then enter payment details and information about the inmate (full name, location, DOC number). Jpay charges a fee to deposit your money into the inmate's account, and the funds usually post the next business. You can call JPay to send money toll-free at 1-800-574-5729.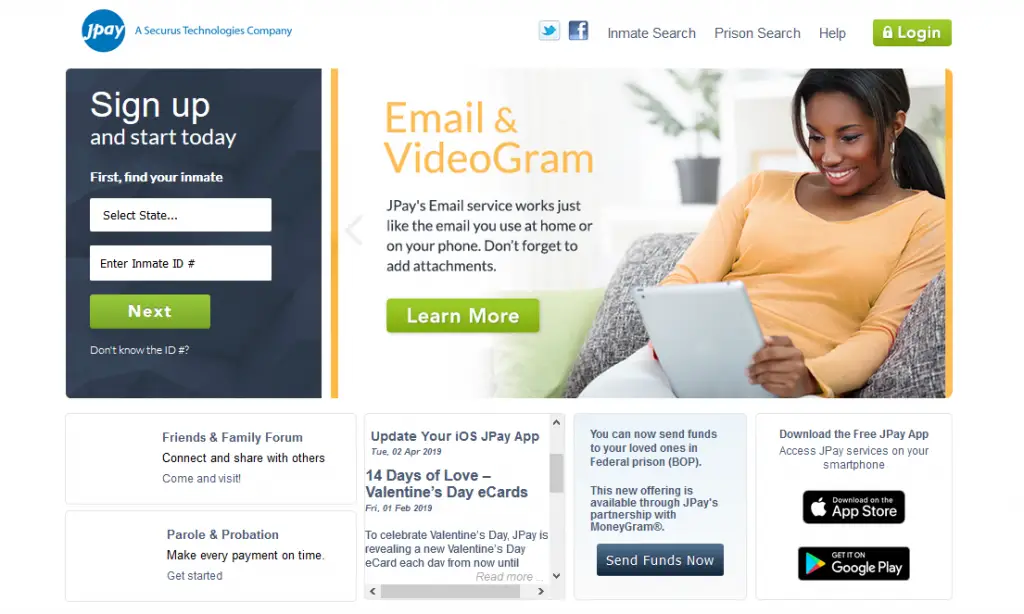 In lieu of Jpay, certain states (Alabama, Idaho, Kansas, Nevada, Oklahoma, Oregon and Utah) use a third-party service called Access Corrections, which allows you to transfer money into an inmate's account or pay toward their legal fees.
Other Ways an Inmate can Receive Money
Inmates are also permitted to receive deposits from an inheritance, trust fund or legal settlement.
Additional Reasons to Put Money on an Inmate's Account:
Bail – In order to be released from jail while awaiting trial, the corrections department will set bail. A bail bond can usually be purchased for 10% of this amount, for example if bail is set at $5,000, then you will need to pay $500.
Legal Fees – Inmates are responsible for paying fees to the correctional department as determined by a judge. This often includes fines and restitution. Inmates may also need to pay a public or private attorney.
Medical – Inmates have the right to basic and necessary medical services while in prison, however they may be required to pay for over-the-counter medication, co-pays for specialists and eyeglasses or contacts.
Education – Inmates may be required to pay in order to participate in educational programs offered by the institution.
Disciplinary write-ups – Some institutions charge inmates a fee for disruptive behavior and rule violations.
Post-Release – Many inmates save money to help plan their life after release. It can be hard to find employment after serving jail time, and generally financial assistance is not available.
Supporting Family – Inmates can also use the funds in their account to send money to family and relatives. While an inmate is in jail, many families suffer without their financial contribution.
Does it Cost Money to be in Jail?
"Pay-to-stay" is the term used for correctional facilities that charge a daily fee to inmates. In pay-to-stay facilities, inmates can quickly become thousands of dollars in debt, while simultaneously unable to earn money by working.
How Much Money does an Inmate Need?
You may be wondering how much money an inmate requires to live comfortably in jail. Not considering legal fees or individual medical or program expenses, $200 is a good amount to start. With this money, inmates can stock up with a music player, radio, shoes and basic hygiene items. After the first month, inmates need about $50-$100 monthly. There may be a limit to how much an inmate can spend at commissary each month, generally around $300. There are also limits to how much an inmate can receive.
Can an Inmate Earn Money While Incarcerated?
Inmates are not protected by minimum wage laws and can work for pennies per hour. One website estimates that federal inmates earn $10-20 per month through work programs.
Why does an inmate continue to request more money?
There are a variety of reasons why an inmate might continue to request more money soon after you have sent an amount. Some correctional facilities require a percentage (usually less than 50%) of all money received to be distributed to fines, restitution or other mandatory deductions. Sometimes, inmates have their items stolen by other inmates. Inmates may use money for illegal purposes. To avoid this, only deposit money into the account of the inmate who is your family or friend, do not deposit it into the account of another inmate.
Jail can be a stressful, lonely and often boring experience for inmates. Even a small contribution to inmate funds can greatly increase their comfort and daily life while incarcerated. However, remember that their basic needs are met and if you are responsible for caring for children, their requirements should come first.
Be aware that each facility is very specific about how an inmate can receive money. Some prisoners can only receive money from pre-approved senders. Be sure to call the facility to verify that you are sending the money correctly and adhering to any limits. Additionally, make sure to keep a record of the money that you send, by holding onto receipts, reference numbers, verification emails, etc.