Search by Name
KY Inmate Search
State Prison Search
KY DOC Information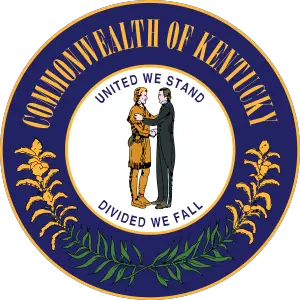 List of Jails and Prisons in Kentucky
| Name | City | Address | State | Type | Phone Number | Locator Link |
| --- | --- | --- | --- | --- | --- | --- |
| United States Penitentiary, Big Sandy | Inez | 1197 Airport Rd, Inez, KY 41224, USA | Kentucky | Federal | 606-433-2400 | Click Here |
| United States Penitentiary, McCreary | Pine Knot | 330 Federal Way, Pine Knot, KY 42635, USA | Kentucky | Federal | 606-354-7000 | Click Here |
| Federal Correctional Institution, Ashland | Ashland | KY-716, Ashland, KY 41102, USA | Kentucky | Federal | 606-928-6414 | Click Here |
| Federal Correctional Institution, Manchester | Manchester | 805 Fox Hollow Rd, Manchester, KY 40962, USA | Kentucky | Federal | 606-598-1900 | Click Here |
| Federal Medical Center, Lexington | Lexington | 3301 Leestown Rd, Lexington, KY 40511, USA | Kentucky | Federal | 859-255-6812 | Click Here |
| Bell County Forestry Camp | Pineville | 560 Correctional Dr, Pineville, KY 40977 | Kentucky | Prison | 606-337-7065 | Click Here |
| Blackburn Correctional Complex | Lexington | 3111 Spurr Rd, Lexington, KY 40511 | Kentucky | Prison | 859-246-2366 | Click Here |
| Eastern Kentucky Correctional Complex | West Liberty | 200 Rd to Justice, West Liberty, KY 41472 | Kentucky | Prison | 606-743-2800 | Click Here |
| Green River Correctional Complex | Central City | 1200 River Rd, Central City, KY 42330 | Kentucky | Prison | 270-754-5415 | Click Here |
| Kentucky Correctional Institution for Women | Pewee Valley | 3000 Ash Ave, Pewee Valley, KY 40056 | Kentucky | Prison | 502-241-8454 | Click Here |
| Kentucky State Penitentiary | Eddyville | 266 Water St, Eddyville, KY 42038 | Kentucky | Prison | 270-388-2211 | Click Here |
| Kentucky State Reformatory | La Grange | 3001 KY-146, La Grange, KY 40032 | Kentucky | Prison | 502-222-9441 | Click Here |
| Little Sandy Correctional Complex | Sandy Hook | 505 Prison Connector, Sandy Hook, KY 41171 | Kentucky | Prison | 606-738-6133 | Click Here |
| Luther Luckett Correctional Complex | La Grange | 1612 Dawkins Rd, La Grange, KY 40031 | Kentucky | Prison | 502-222-0363 | Click Here |
| Northpoint Training Center | Burgin | 710 Walter Reed Rd, Burgin, KY 40422 | Kentucky | Prison | 859-239-7012 | Click Here |
| Roederer Correctional Complex | La Grange | 4000 Morgan Rd, La Grange, KY 40031 | Kentucky | Prison | 502-222-0170 | Click Here |
| Western Kentucky Correctional Complex | Fredonia | 374 New Bethel Church Rd, Fredonia, KY 42411 | Kentucky | Prison | 270-388-9781 | Click Here |
| Graves County Jail | Mayfield | 103 E South St, Mayfield, KY 42066 | Kentucky | Jail | 270-247-4373 | Click Here |
| Christian County Jail | Hopkinsville | 410 W 7th St, Hopkinsville, KY 42240 | Kentucky | Jail | 270-887-4152 | Click Here |
| Clark County Jail | Winchester | 30 Wall St, Winchester, KY 40391 | Kentucky | Jail | 859-745-0270 | Click Here |
| Boone County Jail | Burlington | 3000 Conrad Lane , Burlington, Kentucky 41005 | Kentucky | Jail | 859-334-2143 | Click Here |
| Bourbon County Jail | Paris | 101 Legion Rd, Paris, KY 40361 | Kentucky | Jail | 859-987-2137 | Click Here |
| Butler County Jail | Morgantown | 112 N Warren St, Morgantown, KY 42261 | Kentucky | Jail | 270-526-3505 | Click Here |
| Knott County Jail | Hindman | 54 W Main St, Hindman, KY 41822 | Kentucky | Jail | 606-785-5354 | Click Here |
| Adair County Jail | Columbia | 204 Greensburg St, Columbia, KY 42728 | Kentucky | Jail | 270-384-5701 | Click Here |
| Garrard County Jail | Lancaster | 15 Public Square Suite 4, Lancaster, KY 40444 | Kentucky | Jail | 859-792-3591 | Click Here |
| Marshall County Jail | Benton | 54 Judicial Dr, Benton, KY 42025 | Kentucky | Jail | 270-527-4760 | Click Here |
| Caldwell County Jail | Princeton | 111 E Market St, Princeton, KY 42445 | Kentucky | Jail | 270-365-6790 | Click Here |
| Calloway County Jail | Murray | 310 N 4th St, Murray, KY 42071 | Kentucky | Jail | 270-753-6150 | Click Here |
| Hopkins County Jail | Madisonville | 2250 Laffoon Trail, Madisonville, KY 42431 | Kentucky | Jail | 270-821-6704 | Click Here |
| Anderson County Jail | Lawrenceburg | 151 S Main St #2, Lawrenceburg, KY 40342 | Kentucky | Jail | 502-839-6040 | Click Here |
| Letcher County Jail | Whitesburg | 156 E Main St, Whitesburg, KY 41858 | Kentucky | Jail | 606-633-5163 | Click Here |
| Robertson County Jail | Olivet | 26 Court St, Mt Olivet, KY 41064 | Kentucky | Jail | 606-724-5511 | Click Here |
| Warren County Jail | Bowling Green | 920 Kentucky St, Bowling Green, KY 42101 | Kentucky | Jail | 270-843-4606 | Click Here |
Unable to Locate an Inmate in Kentucky
Having a friend or family member in jail can be overwhelming. The desire to write to or speak to this person can cause you to wonder where to even begin. This is where we can help. First, you need certain information to be able to get addresses and send appropriate items. This starts with the state and facility in which the inmate is housed. This information can usually be found through a name search on a given facility site or this may be information you already know.
The next step is knowing of finding the DOC Information that is pertinent to your family member or friend. DOC Information includes things like an inmate number, how to send items, and what type of items can be sent to a given facility. This information is important, as some items, like cash or hardcover books are not allowed in some facilities, but are appropriate for others. If you know and follow the rules, your friend or loved one will receive their letters, money on the books, or special items much faster.
The most important thing to include, other than allowable items, is the DOC number for the inmate. When an inmate is booked into a facility, each is given specific DOC information that includes a mugshot, a list of charges, and a DOC number, which is often called an inmate number or ID number. This number is needed for all items sent to and from the jail. This serves as a type of tracking and identification system. This number is sometimes available when searching an inmate's name on a specific facility site.
On the chance that you are unable to locate an inmate in Kentucky, but you do know the specific facility and an ID number for the person, InmatesPlus can help. The important part is knowing a name that the person has been charged under, a legal name as nicknames or aliases do not typically register. InmatesPlus can then help you check the various potential facilities to find the person or help out with a third-party site called VINELink. If you are unable to locate an inmate in Kentucky, VINELink can provide the answers you need and deserve. Through a simple registration process, you can access this free site that was created for victims of crimes to gain the peace of mind that is often necessary. This can provide victims with a way to track an individual inmate and know what is happening with a case, the sentence being served, and potential release dates when these are available to the general public.
This also offers a mug shot and information that may be necessary to help someone feel safer and start to move on with their lives. VINE can be helpful to those who have lost track of an incarcerated friend or family member as the information provided between can be used to contact that inmate. If you are unsure of how to create a letter or send a package to an inmate, use the provided information and then use InmatesPlus for answers and ideas. Jail or prison is hard on those serving and those left at home, but the whole situation can be made a bit easier when the right information is made available. Take advantage of this one stop website to track or contact the inmates that matter most in your life.