Search by Name
Florida Inmate Search
State Prison Search
FL DOC Information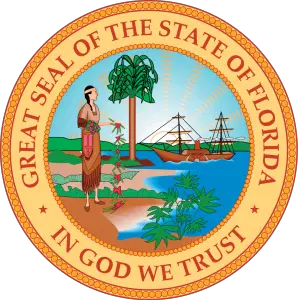 Authority: Florida Department of Corrections
Website: http://www.dc.state.fl.us/
Address: 501 South Calhoun Street Tallahassee, FL 32399
Phone: (850) 488-5021
List of Jails and Prisons in Florida
| Name | City | Address | State | Type | Phone Number | Locator Link |
| --- | --- | --- | --- | --- | --- | --- |
| United States Penitentiary, Coleman | Wildwood | 846 NE 54th Terrace, Wildwood, FL 34785, USA | Florida | Federal | 352-689-4000 | Click Here |
| Federal Correctional Institution, Coleman | Littleton | 9595 W Quincy Ave, Littleton, CO 80123 | Florida | Federal | 352-689-6000 | Click Here |
| Federal Correctional Institution, Marianna | Marianna | 3625 F C I Rd, Marianna, FL 32446, USA | Florida | Federal | 850-526-2313 | Click Here |
| Federal Correctional Institution, Miami | Miami | 15801 SW 137th Ave, Miami, FL 33177, USA | Florida | Federal | 305-259-2100 | Click Here |
| Federal Correctional Institution, Tallahassee | Tallahassee | 501 Capital Cir NE, Tallahassee, FL 32301, USA | Florida | Federal | 850-878-2173 | Click Here |
| Federal Prison Camp, Pensacola | Pensacola | 110 Raby Ave Pensacola, FL 32509 | Florida | Federal | 850-457-1911 | Click Here |
| Federal Detention Center, Miami | Miami | 33 NE 4th St, Miami, FL 33132, USA | Florida | Federal | 305-577-0010 | Click Here |
| Apalachee Correctional Institution, East Unit | Sneads | 35 Apalachee Drive,Sneads, Florida 32460-4166 | Florida | Prison | 850-718-0688 | Click Here |
| Apalachee Correctional Institution, West Unit | Sneads | 52 West Unit Drive, Sneads, Florida 32460-4165 | Florida | Prison | 850-593-9702 | Click Here |
| Avon Park Correctional Institution | Avon Park | 8100 County Road 64, Avon Park, FL 33825 | Florida | Prison | 863-453-3174 | Click Here |
| Baker Correctional Institution | Sanderson | 20706 FL-10, Sanderson, FL 32087 | Florida | Prison | 386-719-4500 | Click Here |
| Bay Correctional Facility | Panama City | 5400 Bay Line Dr, Panama City, FL 32404 | Florida | Prison | 850-769-1455 | Click Here |
| Blackwater River Correctional Facility | Milton | 5914 Jeff Ates Rd, Milton, FL 32583 | Florida | Prison | 850-983-4100 | Click Here |
| Calhoun Correctional Institution | Blountstown | 19562 SE Institution Dr # 1, Blountstown, FL 32424-5156 | Florida | Prison | 850-237-6500 | Click Here |
| Central Florida Reception Center | Orlando | 7000 H C Kelley Rd, Orlando, FL 32831 | Florida | Prison | 407-207-7777 | Click Here |
| Central Florida Reception Center, East Unit | Orlando | 7000 H C Kelley Rd, Orlando, FL 32831 | Florida | Prison | 407-207-7777 | Click Here |
| Central Florida Reception Center, South Unit | Orlando | 7000 H C Kelley Rd, Orlando, FL 32831 | Florida | Prison | 407-207-7777 | Click Here |
| Century Correctional Institution | Century | 400 Tedder Rd, Century, FL 32535 | Florida | Prison | 850-256-2600 | Click Here |
| Charlotte Correctional Institution | Punta Gorda | 33123 Oil Well Rd, Punta Gorda, FL 33955 | Florida | Prison | 941-833-8100 | Click Here |
| Columbia Correctional Institution | Lake City | 216 SE Corrections Way, Lake City, FL 32025 | Florida | Prison | 386-754-7600 | Click Here |
| Cross City Correctional Institution | Cross City | 568 NE 255th St, Cross City, FL 32628 | Florida | Prison | 352-498-4444 | Click Here |
| Dade Correctional Institution | Homestead | 19000 SW 377th St, Homestead, FL 33034 | Florida | Prison | 305-242-1900 | Click Here |
| Desoto Annex | Arcadia | 13617 FL-70, Arcadia, FL 34266 | Florida | Prison | 863-494-3727 | Click Here |
| Everglades Correctional Institution | Miami | 1599 SW 187th Ave, Miami, FL 33196 | Florida | Prison | 305-228-2000 | Click Here |
| Florida State Prison | Raiford | 23916 NW 83rd Avenue, Raiford, FL 32026 | Florida | Prison | 904-368-2500 | Click Here |
| Franklin Correctional Institution | Carrabelle | 1760 Co Hwy 67, Carrabelle, FL 32322 | Florida | Prison | 850-697-1100 | Click Here |
| Gadsden Correctional Facility | Quincy | 6044 Greensboro Hwy, Quincy, FL 32351 | Florida | Prison | 850-875-9701 | Click Here |
| Graceville Correctional Institution | Graceville | 5168 Ezell Rd, Graceville, FL 32440 | Florida | Prison | 850-263-5500 | Click Here |
| Gulf Correctional Institution | Wewahitchka | 500 Ike Steele Road, Wewahitchka, FL 32465 | Florida | Prison | 850-639-1000 | Click Here |
| Hamilton Correctional | Jasper | 10650 SW 46th St, Jasper, FL 32052 | Florida | Prison | 386-792-5151 | Click Here |
| Hardee CI | Bowling Green | 6901 FL-62, Bowling Green, FL 33834 | Florida | Prison | 863-767-4500 | Click Here |
| Hernando Correctional Institution | Brooksville | 16415 Spring Hill Dr, Brooksville, FL 34604 | Florida | Prison | 352-754-6715 | Click Here |
| Holmes Correctional Institution | Bonifay | 3142 Thomas Dr, Bonifay, FL 32425 | Florida | Prison | 850-547-8600 | Click Here |
| Homestead CI | Homestead | 19000 SW 377th St, Homestead, FL 33034 | Florida | Prison | 305-242-1900 | Click Here |
| Jackson Correctional Institution | Malone | 5563 10th St, Malone, FL 32445 | Florida | Prison | 850-569-5260 | Click Here |
| Jefferson CI | Monticello | 1050 Big Joe Rd, Monticello, FL 32344 | Florida | Prison | 850-342-0500 | Click Here |
| Lake City Correctional Institution | Lake City | 7906 East Highway 90 Lake City, Florida 32055-6290 | Florida | Prison | 386-755-3379 | Click Here |
| Lake Correctional Institution | Clermont | 19225 US-27, Clermont, FL 34715 | Florida | Prison | 352-394-6146 | Click Here |
| Lancaster Correctional Institution | Trenton | 3449 S.W. State Road 26 Trenton, Florida 32693-5641 | Florida | Prison | 352-463-4100 | Click Here |
| Lawtey CI | Lawtey | 22298 NE County Rd 200B, Lawtey, FL 32058 | Florida | Prison | 904-782-2000 | Click Here |
| Liberty Correctional Institution | Bristol | 11064 NW Dempsey Barron Rd, Bristol, FL 32321 | Florida | Prison | 850-643-9400 | Click Here |
| Lowell CI | Ocala | 11120 NW Gainesville Rd, Ocala, FL 34482 | Florida | Prison | 352-690-8900 | Click Here |
| Madison Correctional Institution | Madison | 382 SW Mci Way, Madison, FL 32340 | Florida | Prison | 850-973-5300 | Click Here |
| Marion Correctional Institution | Ocala | 3269 NW 105th St, Ocala, FL 34475 | Florida | Prison | 352-401-6400 | Click Here |
| Martin Correctional Institution | Indiantown | 1150 SW Allapatah Rd, Indiantown, FL 34956 | Florida | Prison | 772-597-3705 | Click Here |
| Mayo CI | Mayo | 8784 US Highway 27 West Mayo, Florida 32693-5641 | Florida | Prison | 386-294-4500 | Click Here |
| Moore Haven Correctional Facility | Florida | 1282 FL-78 Moore Haven, Florida 33471 | Florida | Prison | 863-946-2420 | Click Here |
| Northwest Florida Reception Center and Annex | Florida | 4455 Sam Mitchell Drive Chipley, Florida 32428-3597 | Florida | Prison | 850-773-6100 | Click Here |
| Okaloosa Correctional Institution | Crestview | 3189 Colonel Greg Malloy Rd, Crestview, FL 32539 | Florida | Prison | 850-682-0931 | Click Here |
| Okeechobee CI | Okeechobee | 3420 NE 168th St, Okeechobee, FL 34972 | Florida | Prison | 863-462-5400 | Click Here |
| Polk Correctional Institution | Polk City | 10800 Evans Rd, Polk City, FL 33868 | Florida | Prison | 863-984-2273 | Click Here |
| Putnam Correctional Institution | East Palatka | 128 Yelvington Rd, East Palatka, FL 32131 | Florida | Prison | 386-326-6800 | Click Here |
| Quincy Annex | Quincy | 2225 Pat Thomas Parkway Quincy, Florida 32351 | Florida | Prison | 850-627-5400 | Click Here |
| Reception and Medical Center | Lake Butler | 7765 S CR 231 Lake Butler, Florida 32054-0628 | Florida | Prison | 386-496-6000 | Click Here |
| Santa Rosa CI | Milton | 5850 E Milton Rd, Milton, FL 32583 | Florida | Prison | 850-981-5199 | Click Here |
| South Bay Correctional Facility | South Bay | 600 US-27, South Bay, FL 33493 | Florida | Prison | 561-992-9505 | Click Here |
| South Florida Reception Center | Doral | 14000 NW 41st St, Doral, FL 33178 | Florida | Prison | 305-592-9567 | Click Here |
| Sumter Correctional Institution | Bushnell | 9544 C 476B, Bushnell, FL 33513 | Florida | Prison | 352-569-6100 | Click Here |
| Suwannee Correctional Institution | Live Oak | 5964 US-90, Live Oak, FL 32060 | Florida | Prison | 386-963-6201 | Click Here |
| Taylor Correctional Institution | Perry | 8501 Hampton Springs Road, Perry, FL 32348 | Florida | Prison | 850-838-4000 | Click Here |
| Tomoka Correctional Institution | Daytona Beach | 3950 Tiger Bay Rd, Daytona Beach, FL 32124 | Florida | Prison | 386-323-1070 | Click Here |
| Union Correctional Institution | Raiford | 25636 FL-16, Raiford, FL 32083 | Florida | Prison | 386-431-2000 | Click Here |
| Wakulla Correctional Institution and Annex | Crawfordville | 110 Melaleuca Dr, Crawfordville, FL 32327 | Florida | Prison | 850-410-1895 | Click Here |
| Walton Correctional Institution | Defuniak Springs | 691 Institution Rd, Defuniak Springs, FL 32433 | Florida | Prison | 850-951-1300 | Click Here |
| Zephyrhills Correctional Institution | Zephyrhills | 2739 Gall Blvd, Zephyrhills, FL 33541 | Florida | Prison | 813-782-5521 | Click Here |
| Okeechobee County Jail | Okeechobee | 504 NW 4th St, Okeechobee, FL 34972 | Florida | Jail | 863-357-5343 | Click Here |
| Okaloosa County Jail | Crestview | 1200 E James Lee Blvd, Crestview, FL 32539 | Florida | Jail | 850-689-5690 | Click Here |
| Clay County Jail | Green Cove Springs | 901 N Orange Ave, Green Cove Springs, FL 32043 | Florida | Jail | 904-213-5905 | Click Here |
| Okaloosa County Jail | Crestview | 1200 E James Lee Blvd, Crestview, FL 32539 | Florida | Jail | 850-689-5690 | Click Here |
| Okeechobee County Jail | Okeechobee | 504 NW 4th St, Okeechobee, FL 34972 | Florida | Jail | 863-357-5343 | Click Here |
| Charlotte County Jail | Punta Gorda | 26601 Airport Rd, Punta Gorda, FL 33982 | Florida | Jail | 941-833-6300 | Click Here |
| Pasco County Jail | New Port Richey | 8700 Citizens Dr., New Port Richey, Fl. 34654 | Florida | Jail | 727-847-5878 | Click Here |
| Suwannee County Jail | Live Oak | 200 Ohio Ave S, Live Oak, FL 32064 | Florida | Jail | 386-364-3778 | Click Here |
| Taylor County Jail | Perry | 589 US-27, Perry, FL 32347 | Florida | Jail | 850-584-4333 | Click Here |
| Bay County Jail | Panama City | 5700 Star Ln, Panama City, FL 32404 | Florida | Jail | 850-785-5245 | Click Here |
| Walton County Jail | Defuniak Springs | 796 Triple G Rd, Defuniak Springs, FL 32433 | Florida | Jail | 850-892-8196 | Click Here |
| Escambia County Jail | Pensacola | 1700 W Leonard St, Pensacola, FL 32501 | Florida | Jail | 850-436-9830 | Click Here |
| Hardee County Jail | Wauchula | 900 Summit St E, Wauchula, FL 33873 | Florida | Jail | 863-773-4144 | Click Here |
| Hendry County Jail | LaBelle | 101 Bridge St, LaBelle, FL 33935 | Florida | Jail | 863-674-5600 | Click Here |
| Holmes County Jail | Bonifay | 3207 Lonny Lindsey Dr, Bonifay, FL 32425 | Florida | Jail | 850-547-3681 | Click Here |
| St. Lucie County Jail | Fort Pierce | 900 N Rock Rd, Fort Pierce, FL 34945 | Florida | Jail | 772-462-7300 | Click Here |
| Union County Jail | Lake Butler | 50 NW 1st St, Lake Butler, FL 32054 | Florida | Jail | 386-496-2501 | Click Here |
| Franklin County Jail | Eastpoint | 270 FL-65, Eastpoint, FL 32328 | Florida | Jail | 850-670-8500 | Click Here |
| Gilchrist County Jail | Trenton | 9239 US-129, Trenton, FL 32693 | Florida | Jail | 352-463-3490 | Click Here |
| Martin County Jail | Stuart | 800 SE Monterey Road, Stuart, Florida 34994 | Florida | Jail | 772-220-7000 | Click Here |
| Levy County Jail | Bronson | 9150 NE 80th Ave, Bronson, FL 32621 | Florida | Jail | 352-486-5121 | Click Here |
Unable to Locate an Inmate in Florida
Life can take some unexpected twists and turns and there are times when people end up incarcerated. If or when this time comes, the family will need some information to be able to stay in contact with the inmate. If you have never had a loved one in jail, finding this information can be overwhelming. InmatesPlus can help. If you have some basic information, such as a legal name and possibly a facility name, then you can gain the information available to the public. Most notably, you can find the DOC information that is needed to keep contact with the loved on or to keep track of someone who committed a crime against you. DOC information refers to things like a facility address, visitation hours, and allowable items that can be sent to an inmate, but further information can be gained as well.
InmatesPlus offers DOC information that is not necessarily specific to any one facility. This can include things like the importance of staying in contact with an inmate, how much average money is needed to help with commissary, and even what types of activities are allowed within many jails and prisons. All of this can help both you and your loved one handle a bad situation a bit better. The most important piece of DOC information that you can find is the inmate ID number, this number will be necessary for all correspondence, money added to books, or packages sent, if allowed. This number can often be found on the specific facilities page once a person has been placed into custody.
When you have little information beyond a name to go on and are unable to locate an inmate in Florida, then InmatesPlus can help. It can be scary and overwhelming when you are unable to locate an inmate in Florida through one of the many institutions, but InmatesPlus streamlines the process with a couple options. The first, if you know the general area in which the inmate was sent is to check specific facility websites in the area. All of these links are found together within InmatesPlus. However, if you are still unable to locate an inmate in Florida, then there is still another option. All you need to have knowledge of is a state and name for an inmate, then you can use VINELink to help you locate a specific inmate.
This third-party site was created to help victims of crimes track inmates and feel safer. In fact, VINE stands for Vine Information and Notification Everyday. This site, which is updated every 24 hours is available to all concerned citizens and provides information about the sentence received, time served, and possible release dates. Though the site is free, you must register with all information being kept confidential. There are three ways to use VINELink that includes a toll-free number, mobile app, and website. To take this further, VINE offers the ability to register so that updates on a specific inmate can be sent through email, text, phone or even TTY services. Feel safer or keep track of someone you know.