Search by Name
Tennessee Inmate Search
State Prison Search
TN DOC Information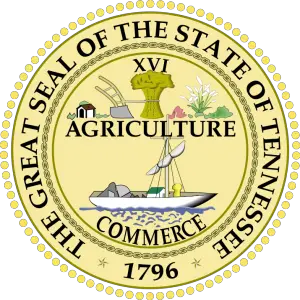 Authority: Tennessee Department of Correction
Website: https://www.tn.gov/correction
Address: 500 Deaderick St, Nashville, TN 37242
Phone: (615) 741-1000
List of Jails and Prisons in Tennessee
| Name | City | Address | State | Type | Phone Number | Locator Link |
| --- | --- | --- | --- | --- | --- | --- |
| Federal Correctional Institution, Memphis | Memphis | 1101 John A Denie Rd, Memphis, TN 38134, USA | Tennessee | Federal | 901-372-2269 | Click Here |
| Bledsoe County Correctional Complex | Pikeville | 1045 Horsehead Rd, Pikeville, TN 37367 | Tennessee | Prison | 423-881-3251 | Click Here |
| Hardeman County Correctional | Whiteville | 2520 Union Springs Rd, Whiteville, TN 38075 | Tennessee | Prison | 731-254-6000 | Click Here |
| Lois M. DeBerry Special Needs Facility | Nashville | 7575 Cockrill Bend Blvd, Nashville, TN 37209 | Tennessee | Prison | 615-350-2700 | Click Here |
| Mark H. Luttrell Correctional Center | Memphis | 6000 State Rd, Memphis, TN 38134 | Tennessee | Prison | 901-372-2080 | Click Here |
| Morgan County Correctional Complex | Wartburg | 541 Wayne Cotton Morgan Dr, Wartburg, TN 37887 | Tennessee | Prison | 423-346-1300 | Click Here |
| Northeast Correctional Complex and Annex | Mountain City | 5249 Highway 67 West, Mountain City, Tennessee 37683-5000 | Tennessee | Prison | 423-727-7387 | Click Here |
| Northwest Correctional Complex | Tiptonville | 960 State Route 212, Tiptonville, TN 38079 | Tennessee | Prison | 731-253-5000 | Click Here |
| Riverbend Maximum Security Institution | Nashville | 7475 Cockrill Bend Blvd, Nashville, TN 37209 | Tennessee | Prison | 615-350-3100 | Click Here |
| South Central Correctional Facility | Clifton | 555 Forrest Ave, Clifton, TN 38425 | Tennessee | Prison | 931-676-5346 | Click Here |
| Tennessee Prison for Women | Nashville | 3881 Stewarts Ln, Nashville, TN 37218 | Tennessee | Prison | 615-741-1255 | Click Here |
| Turney Center Industrial Complex and Annex | | 499 R.W. Moore Memorial Highway Only, Tennessee 37140-4050 | Tennessee | Prison | 931-729-5161 | Click Here |
| West Tennessee State Penitentiary | Henning | 480 Green Chapel Rd, Henning, TN 38041 | Tennessee | Prison | 731-738-5044 | Click Here |
| Whiteville Correctional Facility | Whiteville | 1440 Union Springs Rd, Whiteville, TN 38075 | Tennessee | Prison | 731-254-9400 | Click Here |
| Dyer County Jail | Dyersburg | 401 E Cedar St, Dyersburg, TN 38024 | Tennessee | Jail | 731-285-2802 | Click Here |
| Obion County Jail | Union City | 1 Law Ln, Union City, TN 38261 | Tennessee | Jail | 731-885-0277 | Click Here |
| Hamblen County Jail | Morristown | 510 Allison St # 1, Morristown, TN 37814 | Tennessee | Jail | 423-585-2720 | Click Here |
| Hamilton County Jail | Chattanooga | 601 Walnut Street, Chattanooga, TN 37402 | Tennessee | Jail | 423-209-7050 | Click Here |
| Cheatham County Jail | Ashland City | 200 Court Square, Suite 220, Ashland City, TN 37015 | Tennessee | Jail | 615-792-4341 | Click Here |
| Chester County Jail | Henderson | 333 Eric Bell Dr # A, Henderson, TN 38340 | Tennessee | Jail | 731-989-5409 | Click Here |
| Sullivan County Jail | Blountville | 140 Blountville Bypass, Blountville, TN 37617 | Tennessee | Jail | 423-279-7509 | Click Here |
| Benton County Jail | Shelbyville | 210 N Spring St, Shelbyville, TN 37160 | Tennessee | Jail | 931-684-4566 | Click Here |
| Meigs County Jail | Decatur | 410 River Rd, Decatur, TN 37322 | Tennessee | Jail | 423-334-3163 | Click Here |
| Warren County Jail | McMinnville | 108 Security Cir, McMinnville, TN 37110 | Tennessee | Jail | 931-473-7863 | Click Here |
| Weakley County Jail | Dresden | 7951 TN-22, Dresden, TN 38225 | Tennessee | Jail | 731-364-2206 | Click Here |
| Loudon County Jail | Lenoir | 12680 US-11 #2, Lenoir City, TN 3777 | Tennessee | Jail | 865-986-6612 | Click Here |
| Fayette County Jail | Somerville | 705 Justice Dr, Somerville, TN 38068 | Tennessee | Jail | 901-465-3456 | Click Here |
| Cocke County Jail | Newport | 358 E Main St, Newport, TN 37821 | Tennessee | Jail | 423-623-9043 | Click Here |
| Perry County Jail | Linden | 582 Bethel Rd, Linden, TN 37096 | Tennessee | Jail | 931-295-0303 | Click Here |
| Knox County Jail | Knoxville | 400 Main Street, Knoxville, TN 37902 | Tennessee | Jail | 865-215-2440 | Click Here |
| Monroe County Jail | Madisonville | 319 Hickory St, Madisonville, TN 37354 | Tennessee | Jail | 423-442-3911 | Click Here |
| Morgan County Jail | Wartburg | 414 Main St, Wartburg, TN 37887 | Tennessee | Jail | 423-346-6262 | Click Here |
| Franklin County Jail | Winchester | 494 George Fraley Parkway, Winchester, TN 37398 | Tennessee | Jail | 931-962-0123 | Click Here |
| Cumberland County Jail | Crossville | 90 Justice Center Dr, Crossville, TN 38555 | Tennessee | Jail | 931-484-6176 | Click Here |
| Giles County Jail | Pulaski | 200 Thomas Gatlin Dr, Pulaski, TN 38478 | Tennessee | Jail | 931-363-3505 | Click Here |
| Marshall County Jail | Lewisburg | 209 1st Avenue North, Lewisburg, Tennessee 37091 | Tennessee | Jail | 931-359-6122 | Click Here |
| Maury County Jail | Columbia | 1300 Lawson White Dr, Columbia, TN 38401 | Tennessee | Jail | 931-380-5722 | Click Here |
| Houston County Jail | Erin | 3330 TN-149, Erin, TN 37061 | Tennessee | Jail | 931-289-4613 | Click Here |
| Humphreys County Jail | Waverly | 112 Thompson St, Waverly, TN 37185 | Tennessee | Jail | 931-296-2301 | Click Here |
| Williamson County Jail | Franklin | 408 Century Ct, Franklin, TN 37064 | Tennessee | Jail | 615-790-5560 | Click Here |
| Wilson County Jail | Lebanon | 105 E High St, Lebanon, TN 37087 | Tennessee | Jail | 615-444-5686 | Click Here |
| Lewis County Jail | Ripley | 675 US-51, Ripley, TN 38063 | Tennessee | Jail | 731-635-2551 | Click Here |
| Lincoln County Jail | Fayetteville | 4151 Thornton Taylor Pkwy, Fayetteville, TN 37334 | Tennessee | Jail | 931-433-3111 | Click Here |
| Putnam County Jail | Cookeville | 421 E Spring St #1D31, Cookeville, TN 38501 | Tennessee | Jail | 931-528-8484 | Click Here |
| Rhea County Jail | Dayton | 444 2nd Ave, Dayton, TN 37321 | Tennessee | Jail | 423-775-7837 | Click Here |
| Roane County Jail | Kingston | 230 N 3rd St, Kingston, TN 37763 | Tennessee | Jail | 865-376-5582 | Click Here |
| DeKalb County Jail | Smithville | 100 S Public Square, Smithville, TN 37166 | Tennessee | Jail | 615-597-4043 | Click Here |
Unable to Locate an Inmate in Tennessee
Having a loved one lost somewhere in the prison system is frustrating. It is also unsettling to be the victim of a crime and be unaware of where the person who violated your life is located. Both of these situations can be helped by using InmatesPlus. If you are unable to locate an inmate in Tennessee but know the area in which they are located, then start by checking the links for facilities in that area. Using a legal name, first and last, simply search the jail or prison facility to gather current information. This can help you know where an inmate is and a sentence length or charges if no sentence has yet been given. If you are still unable to locate an inmate in Tennessee then there is another option. VINELink is a third party site that makes searching the entire state a relatively easy process.
Originally created for crime victims, VINELink, following a short, free registration process allows a user to search all the facilities in an area using only a full legal name or inmate ID number. Once located, a user can find out the updated, available information for that inmate. This may include information such as a mugshot, charges, and even a sentence length. This gives former victims peace of mind and may help loved ones know what to expect as far as sentence length. VINELink is updated daily so information is current within the last 24 hours each and every day. This can be beneficial to all. Information can be shared online, via text, e-mail, or phone call as needed for a specific inmate.
When someone is arrested, it can be hard to know where to begin to navigate the penal system. This is much truer for those who have never had to deal with an arrest in a family or with friends, kind of situation. It is important to gain as much DOC information as possible, as quickly as possible, but someone unfamiliar with the system may not know where to start. This is where InmatesPlus can be of great service and benefit. InmatesPlus goes beyond basic DOC information of a name and address to offering real life information for those left behind when an arrest is made.
If you are in need of DOC information for a specific facility in Tennessee, simply find the name and click the facility link. Then using the inmates full legal name or inmate ID number, if it is known, look up the inmate. This will provide you with a mugshot and possibly list the charges or conviction if the person has already been to court. Specific facility sites will also offer information on how and when to schedule visits, send money to inmates, or even how calls are made. If you know the basic DOC information, but desire information about jail or prison in general, then InmatesPlus can help further with a blog that gives information about prisons and jails in general without the sensationalism that is often seen online. Prison and jail can change a life, but knowing what to expect can be helpful for those left behind.