Search by Name
Idaho Inmate Search
State Prison Search
ID DOC Information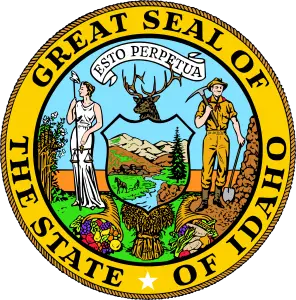 Authority: Idaho Department of Correction
Website: https://www.idoc.idaho.gov/
Address: 1299 N Orchard St, Boise, ID 83706
Phone: (208) 658-2000
List of Jails and Prisons in Idaho
| Name | City | Address | State | Type | Phone Number | Locator Link |
| --- | --- | --- | --- | --- | --- | --- |
| Correctional Alternative Placement Program (CAPP) | Kuna | 15505 Pleasant Valley Rd, Kuna, ID 83634 | Idaho | Prison | 208-336-9959 | Click Here |
| Idaho State Correctional Center (ISCC) | Kuna | 14601 Pleasant Valley Rd, Kuna, ID 83634 | Idaho | Prison | 208-331-2760 | Click Here |
| Idaho Correctional Institution-Orofino (ICIO) | Orofino | 381 W Hospital Dr, Orofino, ID 83544 | Idaho | Prison | 208-476-3655 | Click Here |
| Idaho Maximum Security Institution (IMSI) | Kuna | 13400 Pleasant Valley Rd, Kuna, ID 83634 | Idaho | Prison | 208-338-1635 | Click Here |
| Idaho State Correctional Institution (ISCI) | Kuna | 13500 Pleasant Valley Rd, Kuna, ID 83634 | Idaho | Prison | 208-336-0740 | Click Here |
| North Idaho Correctional Institution (NICI) | Cottonwood | 236 Radar Rd. Cottonwood, ID 83522 | Idaho | Prison | 208-962-3276 | Click Here |
| South Boise Women's Correctional Center (SBWCC) | Kuna | 13200 Pleasant Valley Rd Kuna, ID 83634 | Idaho | Prison | 208-334-2731 | Click Here |
| South Idaho Correctional Institution (SICI) | Kuna | 13900 Pleasant Valley Rd Kuna, ID 83634 | Idaho | Prison | 208-336-1260 | Click Here |
| Pocatello Women's Correctional Center (PWCC) | Pocatello | 1451 Fore Rd, Pocatello, ID 83204 | Idaho | Prison | 208-236-6360 | Click Here |
| St. Anthony Work Camp (SAWC) | St. Anthony | 125 N. 8th West St. Anthony, ID 83445 | Idaho | Prison | 208-624-3775 | Click Here |
| Payette County Jail | Payette | 1130 3rd Ave N #104, Payette, ID 83661 | Idaho | Jail | 208-642-6000 | Click Here |
| Jefferson County Jail | Rigby | 200 Courthouse Way, Rigby, ID 83442 | Idaho | Jail | 208-745-6574 | Click Here |
| Jerome County Jail | Jerome | 2151 S Tiger Dr, Jerome, ID 83338 | Idaho | Jail | 208-595-3300 | Click Here |
| Bear Lake County | Paris | 50 No Main, Paris, ID 83261 | Idaho | Jail | 208-945-2121 | Click Here |
| Benewah County jail | St Maries | 701 College Ave # 301, St Maries, ID 83861 | Idaho | Jail | 208-245-2555 | Click Here |
| Bingham County jail | Blackfoot | 501 N Maple St # 408, Blackfoot, ID 83221 | Idaho | Jail | 208-785-1238 | Click Here |
| Blaine County jail | Hailey | 1650 Aviation Dr, Hailey, ID 83333 | Idaho | Jail | 208-788-5564 | Click Here |
| Washington County Jail | Weiser | 262 E Court St, Weiser, ID 83672 | Idaho | Jail | 208-414-2121 | Click Here |
| Madison County Jail | Rexburg | 145 E Main St, Rexburg, ID 83440 | Idaho | Jail | 208-356-5426 | Click Here |
| Elmore County Jail | Mountain Home | 2255 E 8th N, Mountain Home, ID 83647 | Idaho | Jail | 208-587-9103 | Click Here |
| Clearwater County Jail | Orofino | 150 Michigan Ave, Orofino, ID 83544 | Idaho | Jail | 208-476-4521 | Click Here |
| Boise County Jail | Idaho | 3851 Highway 21, Idaho City, ID 83631 | Idaho | Jail | 208-392-4411 | Click Here |
| Bonner County Jail | Sandpoint | 4001 N Boyer Ave, Sandpoint, ID 83864 | Idaho | Jail | 208-263-8417 | Click Here |
| Bonneville County Jail | Idaho Falls | 900 Environmental Way, Idaho Falls, ID 83401 | Idaho | Jail | 208-529-1315 | Click Here |
| Boundary County Jail | Bonners Ferry | 6438 Kootenai St, Bonners Ferry, ID 83805 | Idaho | Jail | 208-267-3151 | Click Here |
| Kootenai County Jail | Kootenai | 5500 N Government Way, | Idaho | Jail | 208-446-1300 | Click Here |
| Ada County Jail | Boise | 7210 Barrister Dr, Boise, ID 83704 | Idaho | Jail | 208-577-3000 | Click Here |
| Custer County Jail | Mackay | 401 S Main Ave, Mackay, ID 83251 | Idaho | Jail | 208-588-2676 | Click Here |
| Gem County Jail | Emmett | 410 E 1st St, Emmett, ID 83617 | Idaho | Jail | 208-365-4484 | Click Here |
| Gooding County Jail | Gooding | 624 Main St, Gooding, ID 83330 | Idaho | Jail | 208-934-4421 | Click Here |
| Caribou County Jail | Soda Springs | 475 E 2nd S, Soda Springs, ID 83276 | Idaho | Jail | 208-547-2561 | Click Here |
| Adams County Jail | Council | 201 Industrial Ave., Council, ID 83612 | Idaho | Jail | 208-253-4228 | Click Here |
| Latah County Jail | Moscow | 522 S Adams St, Moscow, ID 83843 | Idaho | Jail | 208-882-2216 | Click Here |
| Lemhi County Jail | Salmon | 206 Courthouse Dr, Salmon, ID 83467 | Idaho | Jail | 208-756-8980 | Click Here |
| Lincoln County Jail | Shoshone | 111 W. B St. Suite S., Shoshone, ID 83352 | Idaho | Jail | 208-886-2250 | Click Here |
| Power County Jail | American Falls | 550 Gifford Ave, American Falls, ID 83211 | Idaho | Jail | 208-226-7930 | Click Here |
| Shoshone County Jail | Wallace | 717 Bank Street, Wallace, ID 83873 | Idaho | Jail | 208-556-1114 | Click Here |
Unable to Locate an Inmate in Idaho
DOC information can be tough to wade through. This is true whether you know you will be going to jail or prison or if a loved one is currently incarcerated. DOC information ranges in what it includes. It could refer to something as simple as the address of a prison or jail facility, but could also include the basics of the facility as far as rules and regulations. Some department of correction sites are full of information, but others are severely lacking and leave people wondering what needs to be done to make a prison stay or jail time a bit easier on inmates. For some, DOC information is important to be able to track an inmate for safety purposes.
No matter why you need DOC information, InmatesPlus can help. InmatesPlus has combined all the basic information for the jails and prisons in Idaho and some other relevant information about staying in contact with inmates or keeping track of them as needed. InmatesPlus further offers information about what types of things to write to an inmate or what items can make the time inside easier to get through. While prison or jail is a punishment, it is one best served by looking forward to getting out, contact with the outside world can make that easier overall. No matter what DOC information you need, InmatesPlus can help by providing the actual information or links to a way to discover the information easily. Get started today with little more than a state of incarceration and a full name. Make this part of incarceration a bit easier.
The legal system can be frustrating at best and when you need information it is not always easy to locate. This can be especially hard when you are unable to locate an inmate in Idaho. Locating an inmate can be an arduous task, but InmatesPlus makes it easier to find who you are looking for. This is extremely easy, as is getting further information about a specific inmate, especially if you know which facility they are in, but can be a little more difficult if you are unable to locate an inmate in a particular facility. However, InmatesPlus can help with that as well. Using a third-party link, VINELink can help you locate an inmate in a specific state with just a name. Though a registration is required, a great deal of information can be found on nearly any inmate.
This is reassuring to victims, family, and friends who can see the conviction and sentence length as well as other basic classification and information. VINELink was created for victims to be able to know when someone was being released or where they were held, but can be used for free by anyone. The peace of mind brought about by knowing where someone is, whether for safety purposes or just to be able to keep contact is bigger than many would imagine until they are in that situation. If you have been unable to locate an inmate in Idaho, InmatesPlus is the place to start to make your search easier and less time consuming. Get started today to make sure you know where people are and receive updates through VINELink if desired.