Search by Name
California Inmate Search
State Prison Search
CA DOC Information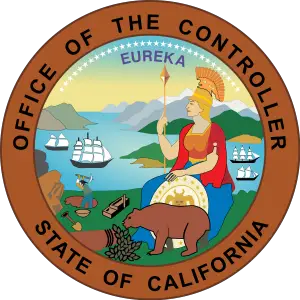 Authority: California Department of Corrections and Rehabilitation
Website: https://www.cdcr.ca.gov/
Address: 1515 S St #101N, Sacramento, CA 95811
Phone: (916) 324-7308
List of Jails and Prisons in California
| Name | City | Address | State | Type | Phone Number | Locator Link |
| --- | --- | --- | --- | --- | --- | --- |
| United States Penitentiary, Atwater | Atwater | 1 Federal Way, Atwater, CA 95301 | California | Federal | 209-386-0257 | Click Here |
| United States Penitentiary, Lompoc | Lompoc | 3901 Klein Blvd, Lompoc, CA 93436 | California | Federal | 805-735-2771 | Click Here |
| United States Penitentiary, Victorville | Victorville | 13777 Air Base Rd, Victorville, CA 92394 | California | Federal | 760-530-5000 | Click Here |
| Federal Correctional Institution, Dublin | Dublin | 5701 8th St, Dublin, CA 94568, USA | California | Federal | 925-833-7500 | Click Here |
| Federal Correctional Institution, Herlong | Herlong | 741-925 Herlong Access Rd A-25, Herlong, CA 96113, USA | California | Federal | 530-827-8000 | Click Here |
| Federal Correctional Institution, Lompoc | Lompoc | 3600 Guard Rd, Lompoc, CA 93436, USA | California | Federal | 805-736-4154 | Click Here |
| Federal Correctional Institution, Mendota | Mendota | 33500 W California Ave, Mendota, CA 93640, USA | California | Federal | 559-274-4000 | Click Here |
| Federal Correctional Institution, Terminal Island | San Pedro | 1299 S Seaside Ave, San Pedro, CA 90731, USA | California | Federal | 310-831-8961 | Click Here |
| Federal Correctional Institution, Victorville | Victorville | 13777 Air Base Rd, Victorville, CA 92394, USA | California | Federal | 760-530-5700 | Click Here |
| Taft Correctional Institution | Taft | 1500 Cadet Rd, Taft, CA 93268, USA | California | Federal | 661-763-2510 | Click Here |
| Metropolitan Correctional Center, San Diego | San Diego | 808 Union St, San Diego, CA 92101, USA | California | Federal | 619-232-4311 | Click Here |
| Metropolitan Detention Center, Los Angeles | Los Angeles | 535 Alameda St, Los Angeles, CA 90012, USA | California | Federal | 213-485-0439 | Click Here |
| Avenal State Prison | Avenal | 1 Kings Way, Avenal, CA 93204 | California | Prison | 559-386-0587 | Click Here |
| California Correctional Center | Susanville | 711-45 Center Rd, Susanville, CA 96127 | California | Prison | 530-257-2181 | Click Here |
| California Correctional Institution | Tehachapi | 24900 Highway 202, Tehachapi, CA 93561 | California | Prison | 661-822-4402 | Click Here |
| California Institution for Men | Chino | 14901 Central Avenue, Chino, CA 91710 | California | Prison | 909-597-1821 | Click Here |
| California Institution for Women | Corona | 16756 Chino-Corona Road, Corona, CA 92880 | California | Prison | 909-597-1771 | Click Here |
| California Medical Facility | Vacaville | 1600 California Dr., Vacaville, CA 95696 | California | Prison | 707-448-6841 | Click Here |
| California Men's Colony | San Luis Obispo | Colony Dr, San Luis Obispo, CA 93409 | California | Prison | 805-547-7900 | Click Here |
| California Rehabilitation Center | Norco | 5th Street & Western, Norco, CA 92860 | California | Prison | 951-737-2683 | Click Here |
| California State Prison, Corcoran | Corcoran | 4001 King Avenue, Corcoran, CA 93212 | California | Prison | 559-992-8800 | Click Here |
| California State Prison, Los Angeles County | Lancaster | 44750 60th Street West, Lancaster, CA 93536-7620 | California | Prison | 661-729-2000 | Click Here |
| California State Prison, Sacramento | Represa | 100 Prison Road, Represa, CA 95671 | California | Prison | 916-985-8610 | Click Here |
| California State Prison, Solano | Vacaville | 2100 Peabody Road, Vacaville, CA 95696 | California | Prison | 707-451-0182 | Click Here |
| California Substance Abuse Treatment Facility | Corcoran | 900 Quebec Avenue, Corcoran, CA 93212 | California | Prison | 559-992-7100 | Click Here |
| Calipatria State Prison | Calipatria | 7018 Blair Road, Calipatria, CA 92233 | California | Prison | 760-348-7000 | Click Here |
| Centinela State Prison | Imperial | 2302 Brown Road, Imperial, CA 92251 | California | Prison | 760-337-7900 | Click Here |
| Central California Women's Facility | Chowchilla | 23370 Road 22, Chowchilla, CA 93610 | California | Prison | 559-665-5531 | Click Here |
| Chuckawalla Valley State Prison | Blythe | 19025 Wiley's Well Rd., Blythe, CA 92225 | California | Prison | 760-922-5300 | Click Here |
| Correctional Training Facility | Soledad | Soledad Prison Road, Soledad, CA 93960 | California | Prison | 831-678-3951 | Click Here |
| Deuel Vocational Institution | Tracy | 23500 Kasson Road, Tracy, CA 95304 | California | Prison | 209-835-4141 | Click Here |
| Folsom State Prison | Represa | 300 Prison Road, Represa, CA 95671 | California | Prison | 916-985-2561 | Click Here |
| High Desert State Prison, California | Susanville | 475-750 Rice Canyon Rd., Susanville, CA 96127 | California | Prison | 530-251-5100 | Click Here |
| Ironwood State Prison | Blythe | 19005 Wiley's Well Road, Blythe, CA 92225 | California | Prison | 760-921-3000 | Click Here |
| Kern Valley State Prison | Delano | 3000 West Cecil Avenue, Delano, CA 93216-6000 | California | Prison | 661-721-6300 | Click Here |
| Mule Creek State Prison | Ione | 4001 Highway 104, Ione, CA 95640 | California | Prison | 209-274-4911 | Click Here |
| North Kern State Prison | Delano | 2737 West Cecil Avenue, Delano, CA 93215 | California | Prison | 661-721-2345 | Click Here |
| Pelican Bay State Prison | Crescent City | 5905 Lake Earl Drive, Crescent City, CA 95531 | California | Prison | 707-465-1000 | Click Here |
| Pleasant Valley State Prison | Coalinga | 24863 West Jayne Avenue, Coalinga, CA 93210 | California | Prison | 559-935-4900 | Click Here |
| Richard J. Donovan Correctional Facility at Rock Mountain | San Diego | 480 Alta Road, San Diego, CA 92179 | California | Prison | 619-661-6500 | Click Here |
| Salinas Valley State Prison | Soledad | 31625 Highway 101, Soledad, CA 93960 | California | Prison | 831-678-5500 | Click Here |
| San Quentin State Prison | San Quentin | Main Street, San Quentin, CA 94964 | California | Prison | 415-454-1460 | Click Here |
| Sierra Conservation Center | Jamestown | 5100 O'Byrnes Ferry Road, Jamestown, CA 95327 | California | Prison | 209-984-5291 | Click Here |
| Valley State Prison | Chowchilla | 21633 Avenue 24, Chowchilla, CA 93610 | California | Prison | 559-665-6100 | Click Here |
| Wasco State Prison | Wasco | 701 Scofield Avenue, Wasco, CA 93280 | California | Prison | 661-758-8400 | Click Here |
| Alameda County Jails | Dublin | 5325 Broder Blvd, Dublin, CA 94568 | California | Jail | 925-551-6500 | Click Here |
| Alpine County Jail | Markleeville | 14777 State Route 89 PO Box 278, Markleeville, CA, 96120 | California | Jail | 530-694-2231 | Click Here |
| Amador County Jail | Jackson | 700 Court St. Jackson, CA 95642 | California | Jail | 209-223-6522 | Click Here |
| Beverly Hills City Jail | Beverly Hills | 464 North Rexford Drive Beverly Hills, CA 90210 | California | Jail | 310-855-9728 | Click Here |
| Butte County Jail | Oroville | 33 County Center Dr, Oroville, CA 95965 | California | Jail | 530-538-7471 | Click Here |
| Calaveras County Jail | San Andreas | 891 Mountain Ranch Road, San Andreas, CA 95249 | California | Jail | 209-754-6499 | Click Here |
| Chula Vista City Jail | Chula Vista | 315 Fourth Avenue Chula Vista, CA 91910 | California | Jail | 619-691-5220 | Click Here |
| Colusa County Jail | Colusa | 929 Bridge St, Colusa, CA 95932 | California | Jail | 530-458-0205 | Click Here |
| Contra Costa County Jail | Martinez | 1000 Ward Street Martinez, CA 94553 | California | Jail | 925-335-4600 | Click Here |
| Corcoran City Police | Corcoran | 1031 Chittenden Avenue Corcoran, CA 93212 | California | Jail | 559-992-5151 | Click Here |
| Del Norte County Jail | Crescent City | 650 5th St, Crescent City, CA 95531 | California | Jail | 707-464-4191 | Click Here |
| Fresno County Jail | Fresno | 1225 M St, Fresno, CA 93721 | California | Jail | 888-373-7011 | Click Here |
| Glenn County Jail | Willows | 141 S. Lassen Street Willows, CA 95988 | California | Jail | 530-934-6428 | Click Here |
| Humboldt County Detention Center | Eureka | 826 4th St, Eureka, CA 95501 | California | Jail | 707-441-5121 | Click Here |
| Imperial County Jail | El Centro | 328 Applestill Road El Centro, CA 92243 | California | Jail | 442-265-2000 | Click Here |
| Inyo County Jail | StreetIndependence | 550 South Clay StreetIndependence, California 93526 | California | Jail | 760-878-0370 | Click Here |
| Kern County Jail | Bakersfield | 1350 Norris Road Bakersfield CA 93308 | California | Jail | 661-391-7577 | Click Here |
| Kings County Jail | Hanford | PO Box 1699, Hanford, CA 93230 | California | Jail | 559 584-1431 | Click Here |
| Lake County Jail | Lakeport | 4913 Helbush Drive Lakeport, CA 95453 | California | Jail | 707-262-4240 | Click Here |
| Madera County Department of Corrections | Madera | 14191 Road 28 Madera, CA 93638 | California | Jail | 559-675-7951 | Click Here |
| Marin County Jail | San Rafael | 13 Peter Behr Dr, San Rafael, CA 94903 | California | Jail | 415-499-6655 | Click Here |
| Mariposa County Jail | Mariposa | 5379 Highway 49 N Mariposa, CA 95338 | California | Jail | 209-966-3616 | Click Here |
| Mendocino County Jail | Ukiah | 951 Low Gap Road Ukiah, CA 95482 | California | Jail | 707-463-4411 | Click Here |
| Merced County Jail | El Nido | 2584 W. Sandy Mush Rd. El Nido, CA 95317 | California | Jail | 209-725-4179 | Click Here |
| Modoc County Jail | Alturas | 102 South Court Steet, Alturas, CA | California | Jail | 530-233-4416 | Click Here |
| Mono County Jail | Bridgeport | 25 Emigrant Street Bridgeport, CA 93517 | California | Jail | 760-932-7549 | Click Here |
| Monterey County Jail | Monterey | 1200 Aguajito Rd, Room #002, Monterey, CA 93940 | California | Jail | 831 647-7702 | Click Here |
| Napa County Jail | Napa | 1125 3rd St, Napa, CA 94559 | California | Jail | 707-253-4401 | Click Here |
| Nevada County Jail | Nevada City | 950 Maidu Avenue Suite 280 Nevada City, CA 95959 | California | Jail | 530-265-1471 | Click Here |
| Orange County Jail | Santa Ana | 550 N Flower St, Santa Ana, CA 92703 | California | Jail | 714-647-4666 | Click Here |
| Placer County Jail | Roseville | 11801 Go For Broke Road Roseville, CA 95678 | California | Jail | 916-409-8100 | Click Here |
| Plumas County Jail | Quincy | 1400 E. Main Street Quincy, CA 95971 | California | Jail | 530-283-6375 | Click Here |
| Riverside County Jail | Riverside | 4102 Orange St., Riverside, CA 92501 | California | Jail | 951-354-2007 | Click Here |
| Sacramento County Jail | Sacramento | 651 I St, Sacramento, CA 95814 | California | Jail | 916-874-6752 | Click Here |
| Sacramento City Police | Sacramento | 5770 Freeport Blvd. Sacramento, CA 95822 | California | Jail | 916-808-0800 | Click Here |
| San Benito County Jail | Hollister | 710 Flynn Road Hollister, CA 95024 | California | Jail | 831-636-4060 | Click Here |
| San Bernardino County Jail | San Bernardino | 655 East Third Street San Bernardino, California 92415-0061 | California | Jail | 760-956-5001 | Click Here |
| San Diego County Jail | San Diego | 1173 Front Street San Diego, CA 92101 | California | Jail | 619-610-1647 | Click Here |
| San Francisco County Jail | San Francisco | 425 7th Street San Francisco 94103 | California | Jail | 415-553-1430 | Click Here |
| San Joaquin County Jail | French Camp | 7000 Michael Canlis Blvd French Camp, CA 95231 | California | Jail | 209-468-4400 | Click Here |
| San Luis Obispo County Jail | San Luis Obispo | 1585 Kansas Ave, San Luis Obispo, CA 93405 | California | Jail | 805-781-4600 | Click Here |
| San Mateo County Jail | Redwood City | 400 County Center Redwood City, CA 94063 | California | Jail | 650-363-4911 | Click Here |
| Santa Ana City Jail | Santa Ana | 62 Civic Center Plaza Santa Ana, CA, 92701 | California | Jail | 714-245-8100 | Click Here |
| Santa Barbara County Jail | Santa Barbara | 4436 Calle Real, Santa Barbara, CA 93110 | California | Jail | 805-681-4260 | Click Here |
| Santa Clara County Jail | San Jose | 150 W Hedding St, San Jose, CA 95110 | California | Jail | 408-299-2306 | Click Here |
| Santa Cruz County Jail | Santa Cruz | 259 Water Street Santa Cruz, CA. 95060 | California | Jail | 831-454-7800 | Click Here |
| Shasta County Jail | Redding | 300 Park Marina Circle Redding, CA 96001 | California | Jail | 530-245-6100 | Click Here |
| Sierra County Jail | Downieville | 100 Courthouse Sq, Downieville, CA 95936 | California | Jail | 530-289-3700 | Click Here |
| Signal Hill City Jail | Signal Hill | 2745 Walnut Ave, Signal Hill, CA 90755 | California | Jail | 562-989-7200 | Click Here |
| Siskiyou County Jail | Yreka | 315 S Oregon St, Yreka, CA 96097 | California | Jail | 530-842-8157 | Click Here |
| Solano County Detention Facility | Fairfield | 2500 Claybank Road Fairfield CA 94533 | California | Jail | 707-784-7190 | Click Here |
| Stanislaus County Jail | Modesto | 200 E. Hackett Road Modesto, CA 95358 | California | Jail | 209-525-5630 | Click Here |
| Sutter County Jail | Yuba City | 1077 Civic Center Blvd, Yuba City, CA 95993 | California | Jail | 530-822-7300 | Click Here |
| Tehama County Jail | Red Bluff | 502 Oak St, Red Bluff, CA 96080 | California | Jail | 530-529-7910 | Click Here |
| Trinity County Jail | Weaverville | 101 Memorial, Weaverville, CA 96093 | California | Jail | 530-623-1348 | Click Here |
| Tulare County Detention Center | Visalia | 833 S. Akers St. Visalia, CA 93277 | California | Jail | 559-735-1700 | Click Here |
| Tuolumne County Jail | Sonora | 175 Yaney Ave, Sonora, CA 95370 | California | Jail | 888-243-9939 | Click Here |
| Ventura County Jail | Ventura | 800 S. Victoria Ave., Ventura, CA 93009 | California | Jail | 805-654-2380 | Click Here |
| Yolo County Jail | Woodland | 140 Tony Diaz Drive Woodland, CA 95776 | California | Jail | 530-666-8282 | Click Here |
| Yuba County Jail | Marysville | 720 Yuba St Marysville, CA 95901 | California | Jail | 530-749-7777 | Click Here |
Unable to Locate an Inmate in California
California has a large number of jails and prisons across the state. If you have a friend or family member incarcerated or awaiting trial in one of these facilities, it can be overwhelming to find out what to do, how to keep contact, or even put money on the books of a specific inmate. This is even harder as you learn that each facility has a unique way of doing things. This is also where InmatesPlus can be truly helpful.
 If you are aware of what facility the person you are searching for in is, then the specific DOC information can be found through the provided links. This covers all the available jails and prisons in California. DOC information is not limited to a facility webpage and address, but can allow you to see forms, visitor information, and how to add money to an account or keep in contact with an inmate. This can vary greatly from facility to facility which may be confusing if an inmate is moved. It is important to keep contact with those who are incarcerated because it makes the transition when they get out a bit easier. Even receiving mail during the week can be a welcomed break from the monotony and serve as a reminder that life is better on the outside. In addition, for those who may want to keep track of an inmate that is related to a particular victim, DOC information and pages can help you make sure an inmate is still incarcerated.
Keeping track of inmates for those on the outside is necessary for a variety of reasons. Whether you recently found out a loved one has been arrested, need to find someone who has been moved, or wish to keep track of someone because you were a victim, knowing where a particular inmate is housed can be helpful. What if you are unable to locate an inmate in California? It can be tough to search for someone if you have little information other than a state and a name, but it is possible.
If you are pretty sure of the facility, simply put the inmate ID number of full, legal name into the search engine of the facility and information will be provided. However, if you are unable to locate an inmate in California then it is still possible to find them. A third-party site, linked here, and known as VINELink can help you find any inmate in any state and gather further information that you may want or need, including sentence length and release time. This is especially important for victims who may want warning if someone is being released. While this type of information may not mean much to some, it can offer peace of mind to many. Even if you are not a victim and simply want to get into contact with someone that is incarcerated and only know the state, this site can help. Get the information you need, anytime day or night, for free. All it takes is a simple registration that remains completely confidential.