Search by Name
District of Columbia Inmate Search
State Prison Search
DC DOC Information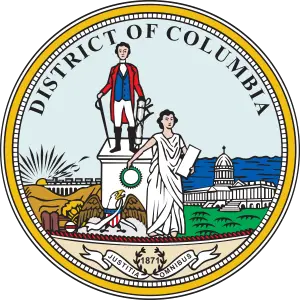 Authority: DC Department of Corrections
Website: https://doc.dc.gov/
Address: 2000 14th Street, NW, Seventh Floor, Washington DC 20009
Phone: (202) 698-4932
List of Jails and Prisons in DC
| Name | City | Address | State | Type | Phone Number | Inmate Locator |
| --- | --- | --- | --- | --- | --- | --- |
| Central Detention Facility | Washington | 1901 D Street, SE, Washington, DC, 20001 | District of Columbia | Prison | 202-673-7316 | Click Here |
| Correctional Treatment Facility | Washington | 1901 E Street, SE, Washington, DC, 20003 | District of Columbia | Prison | 202-698-3000 | Click Here |
| Joint Base Anacostia-Bolling | Washington | 20 MacDill Blvd., RM 207Washington, D.C., Washington, DC, 20032 | | Prison | N/A | Click Here |
| | | | | | | |
Unable to Locate an Inmate in Washington D.C.
DOC information is important whether you know someone who has been arrested or simply suspect someone has been arrested or has been moved to a local facility. DOC information can vary greatly from state to state and even between facilities. When you need to find specific information it is best to start with the specific facility which is listed by state on InmatesPlus.com. The specific information about an inmate can be found with an inmate ID number and/or a full legal name, though some facilities will provide a general list with just a last name.
If you are more interested in general DOC information like how to keep in contact with inmates, scheduling visits, or placing money on the books, InmatesPlus can also help with pages with the type of allowable items, how to stay in contact, and even appropriate topics and benefits of keeping contact. While some specifics may vary from state to state or facility to facility, these pages can provide you an idea of what DOC information is needed and how to best help someone who is serving time. Specific to keeping in touch with inmates, this is an important part of rehabilitation. Inmates who hear, with regularity, from friends and family on the outside, tend to have more to look forward to when they are released. This can include phone calls, written letters, e-mail where available, and even books to read or money placed on their account. Each little act to keep an inmate connected to the outside world is helpful.
There are many different reasons you may need to find an inmate. For some, a friend or family member may be incarcerated and the exact location or facility is unknown. For others who may be a victim of a crime, it can be healing to know where a person is located. If you are unable to locate an inmate in the District of Columbia for any reason then InmatesPlus can help. If you are certain of the state in which the inmate is located or the general area within a state, then InmatesPlus can provide links to those facilities all in one place. Then all you need is an inmate ID number or a legal name to look up the person. If you are unable to locate an inmate and have nothing more than a name, then help is still available. VINELink is a third party site that can help you locate an inmate no matter the state. VINELink does ask the user to register, but information remains confidential. VINELink can then search for inmates using only a legal name or inmate ID number.
If you are unable to locate an inmate in the District of Columbia, then VINELink is the best option. This can offer the peace of mind that is needed by victims or the relevant information for a family member or friend who wishes to stay in touch. The inmate's available information will be shared, including charges, a mugshot, and sentence length. At times a potential release date may also be included or an inmate status to provide further relevant information.